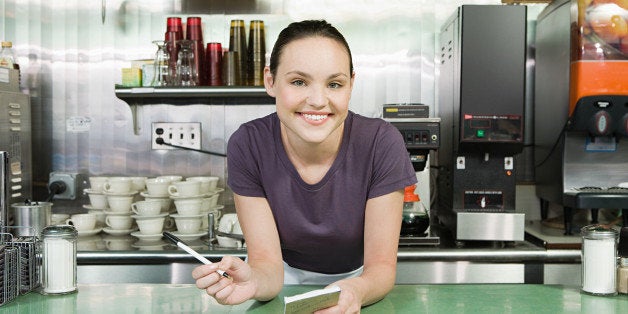 Do you think we should throw tipping out the door? Or is it essential to keep your restaurant running? Here's what you need to know about the debate on tipping.
What is the history of tipping in restaurants?
Back in 1966, amendments to the Fair Labor Standards Act introduced the concept of a "subminimum wage" for workers who routinely receive tips. Tips plus the sub-wage are supposed to be equal to or more than the minimum wage. This change shifted the role of tips from a sign of thanks to, in effect, a salary subsidy.
So what is tipping based on?
Though we all like to think our tipping behavior is related to the service we receive, studies show that it's not so. In fact, tipping barely correlates with service. Instead, it is more likely to correspond with other extraneous or subjective factors: the amount of a bill, or the server and diners' races, ages, and appearances.
So servers are dependent on tips but tips seem pretty subjective...
Can restaurants survive without tipping?
Many restaurant owners are nervous about the idea of raising tipped worker wages. In Washington, it has been recommended that the government up the sub-wage to 70% of the full minimum wage, putting more of the wage burden on the restaurant owner. If wages were to rise, that additional cost to the restaurant would have to be folded into food prices, or added on automatically at the end of the meal. (Read more on the minimum wage debate, here.)
What are some solutions restaurant owners are trying?
Calling all HuffPost superfans!
Sign up for membership to become a founding member and help shape HuffPost's next chapter