Once upon a time, Snapchat was the app of choice for nudie shots and music festivals. No longer!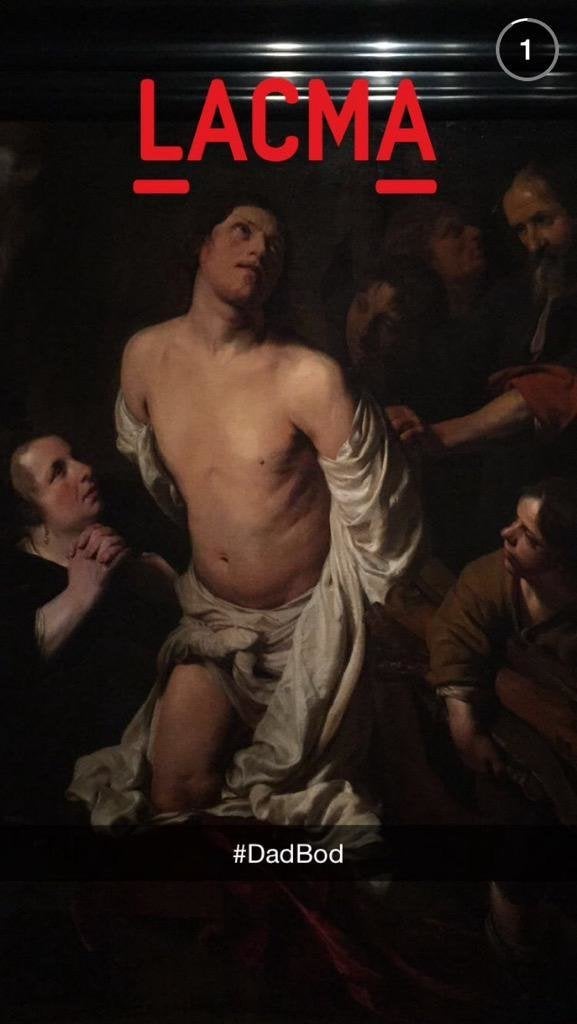 If art history-inspired memes get your blood pumping, we highly recommend adding LACMA on Snapchat, like, right now. There are few better ways to celebrate your favorite artists Auguste Rodin and Simon Vouet than by imagining them jamming to Beyonce or quoting "Mean Girls."
"We have a couple goals for our social media here," Redoglia told Refinery29. "Obviously, bringing people in the door is one, but it's also about spreading awareness of the museum and its collection to people who might not be able to attend -- to get people interested in art history."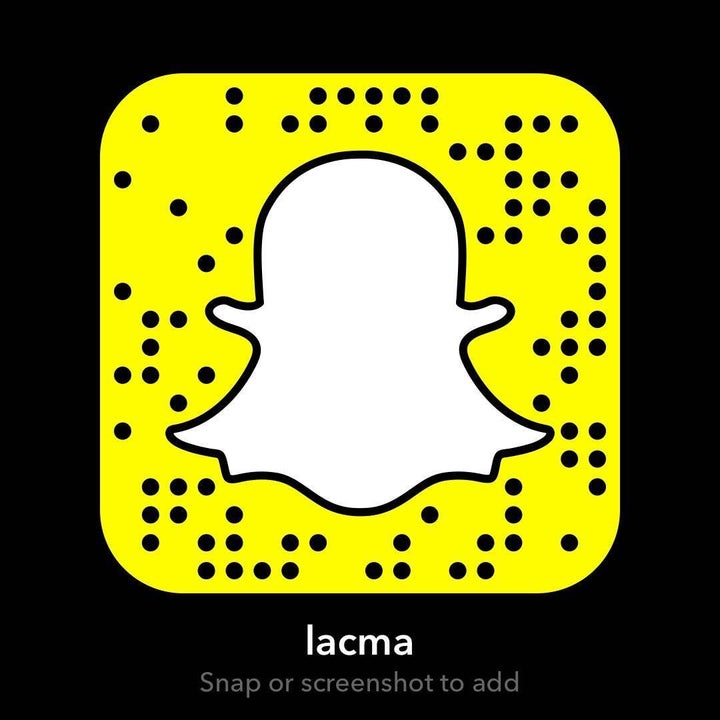 Get all the artsy laughs by adding LACMA on Snapchat ASAP. Take a look at some of their greatest hits below.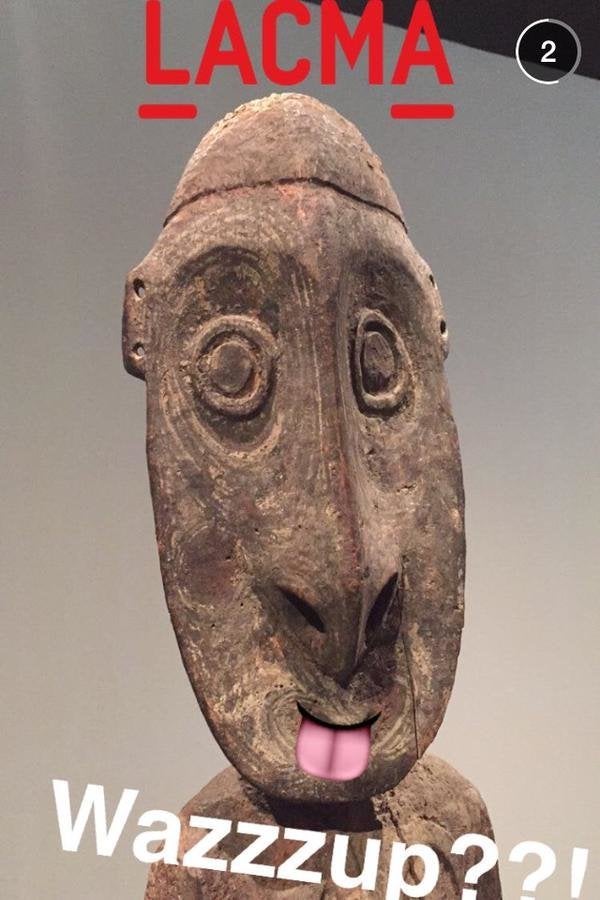 Wazzzup Ancestor Figure (mianâgandu), Papua New Guinea, Sawos People, circa 1950, Purchased with funds provided by the Eli and Edythe Broad Foundation with additional funding by Jane and Terry Semel, the David Bohnett Foundation, Camilla Chandler Frost, Gayle and Edward P. Roski and The Ahmanson Foundation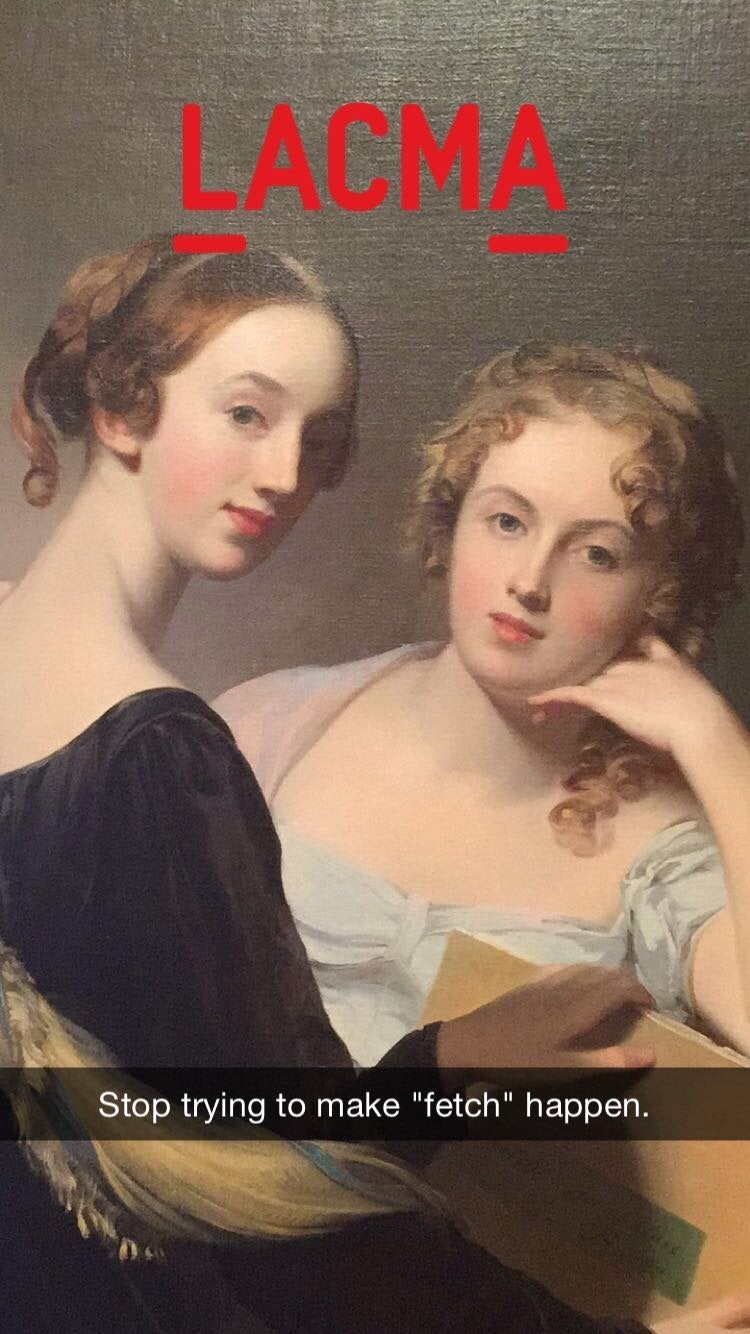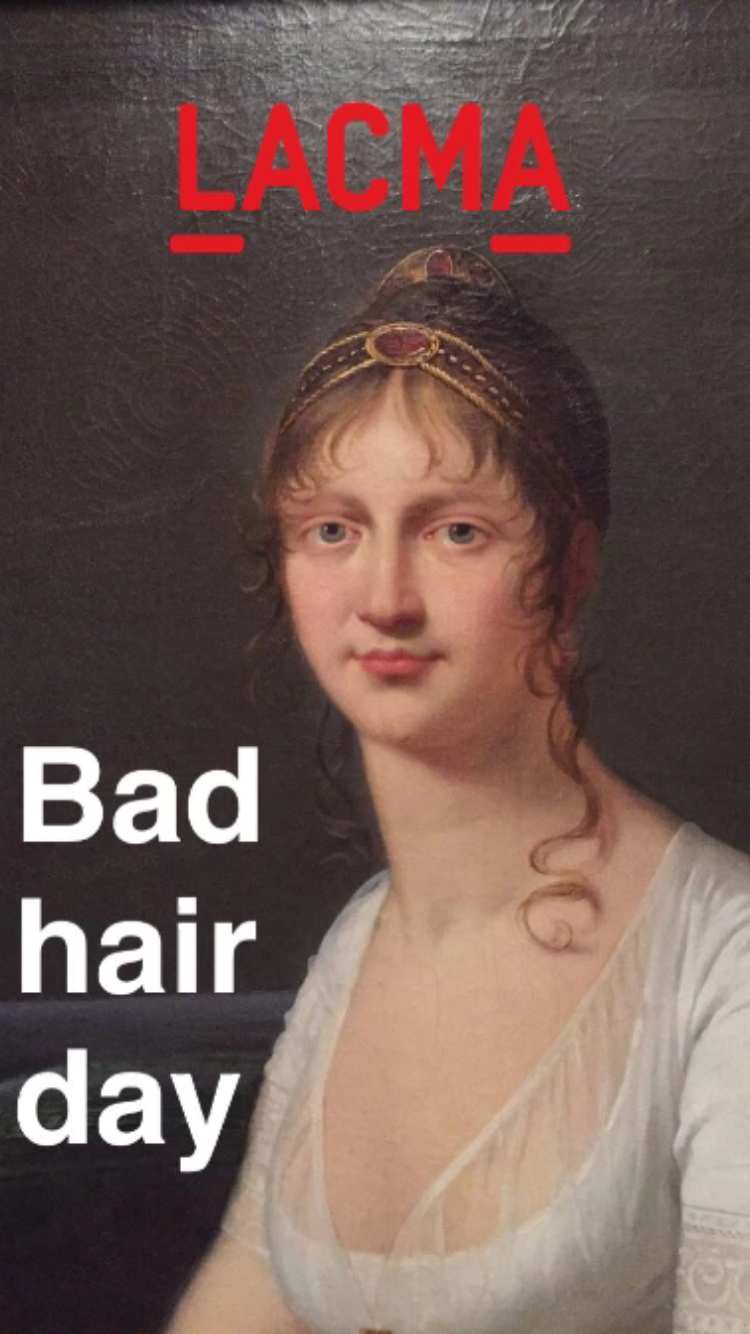 Bad Hair Day Flute Ornament, Papua New Guinea, Biwat People, circa 1925, Purchased with funds provided by the Eli and Edythe Broad Foundation with additional funding by Jane and Terry Semel, the David Bohnett Foundation, Camilla Chandler Frost, Gayle and Edward P. Roski and The Ahmanson Foundation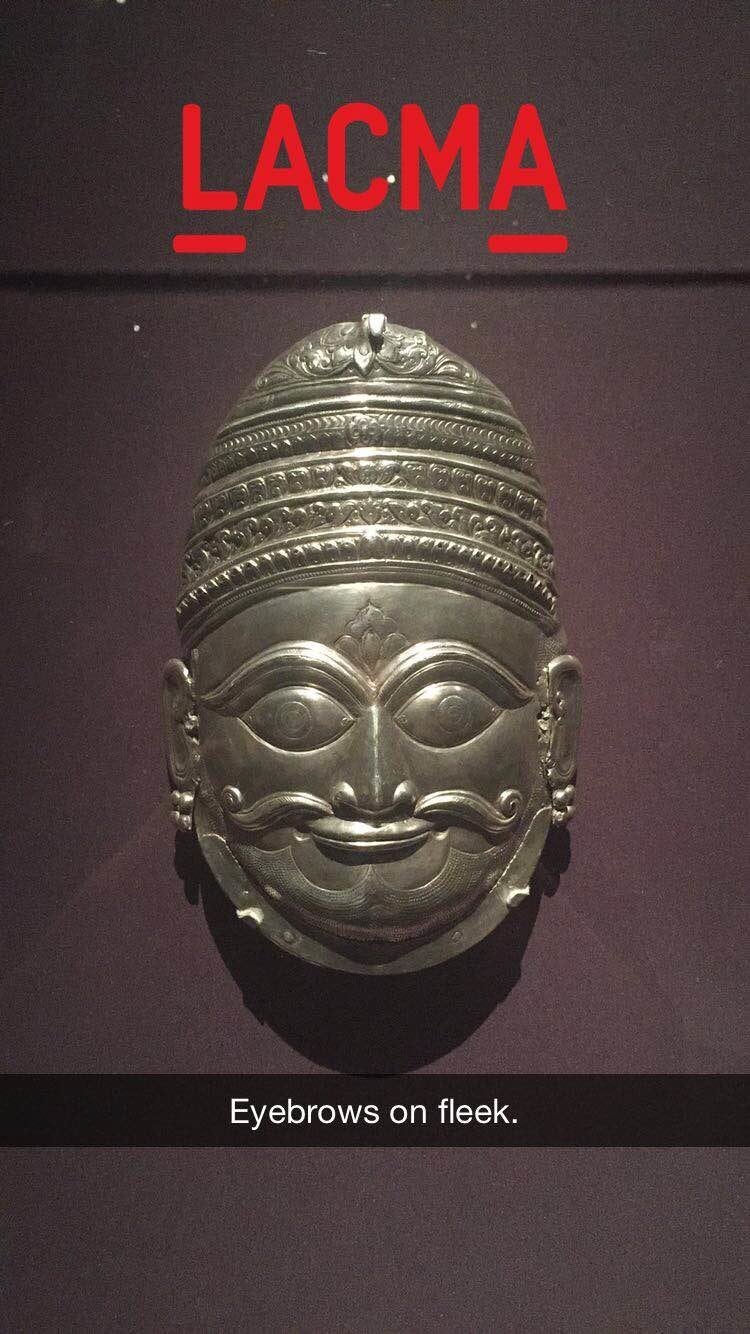 Eyebrows on Fleek Mask of Shiva, India, Maharashtra or Karnataka, 18th century, Purchased with funds provided by Harry and Yvonne Lenart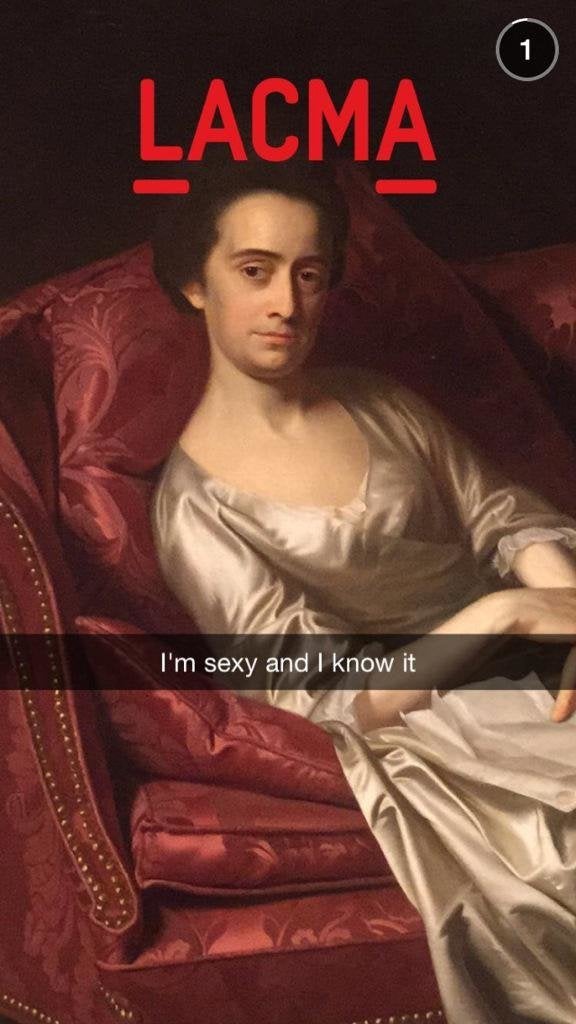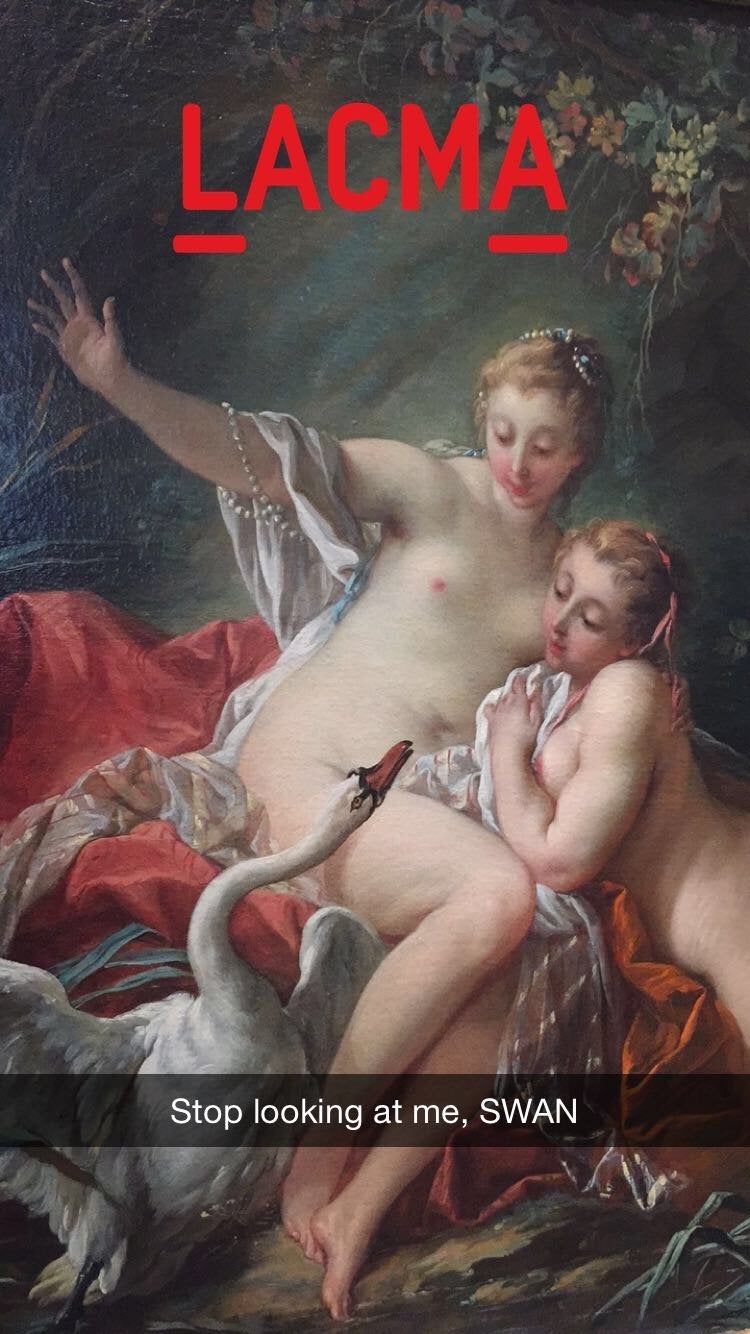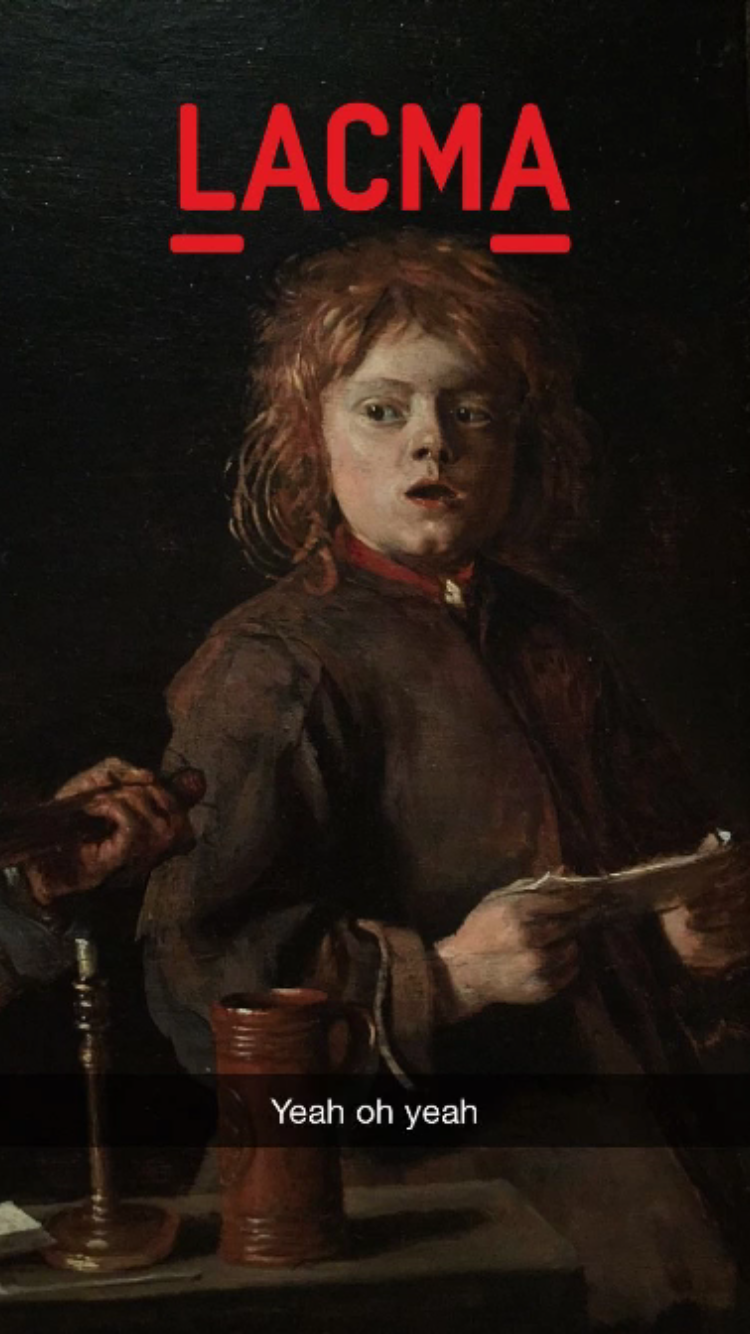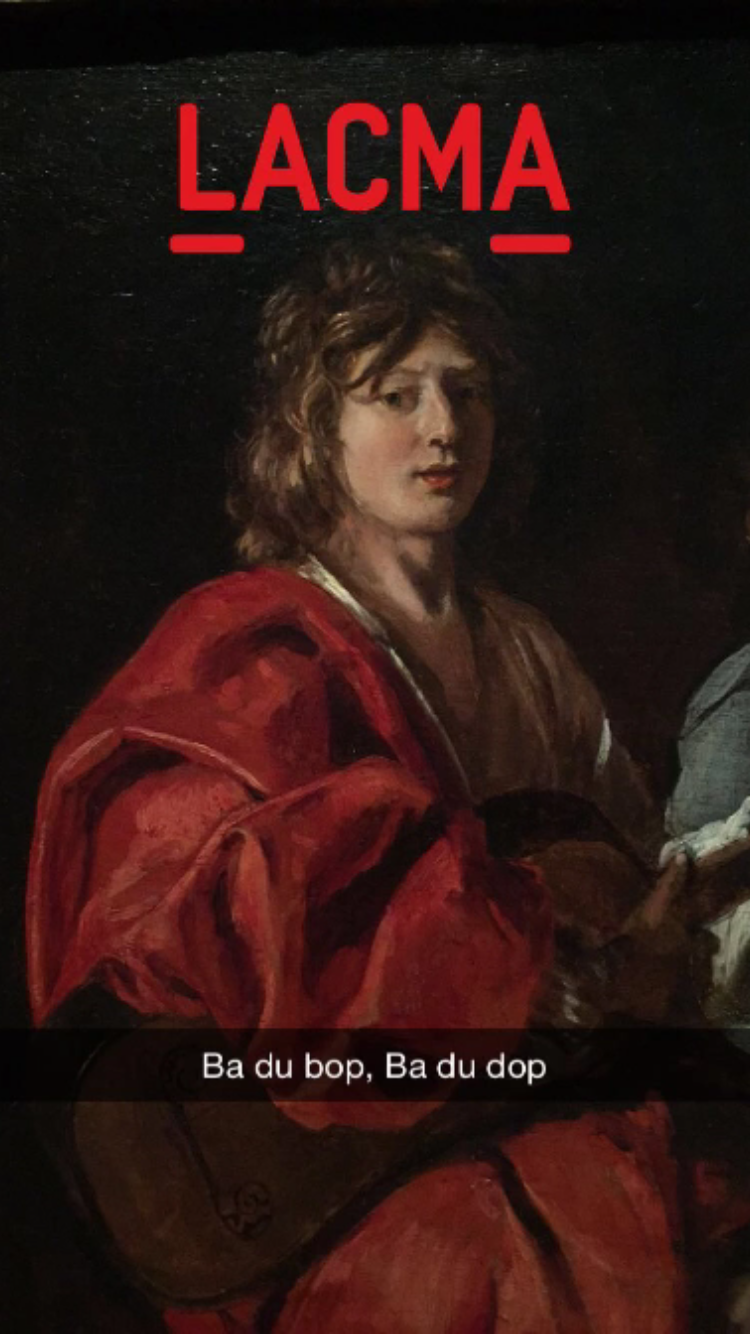 Mmmbop Antoine Le Nain (France, circa 1588Â1648), Three Young Musicians, circa 1630, Anonymous gift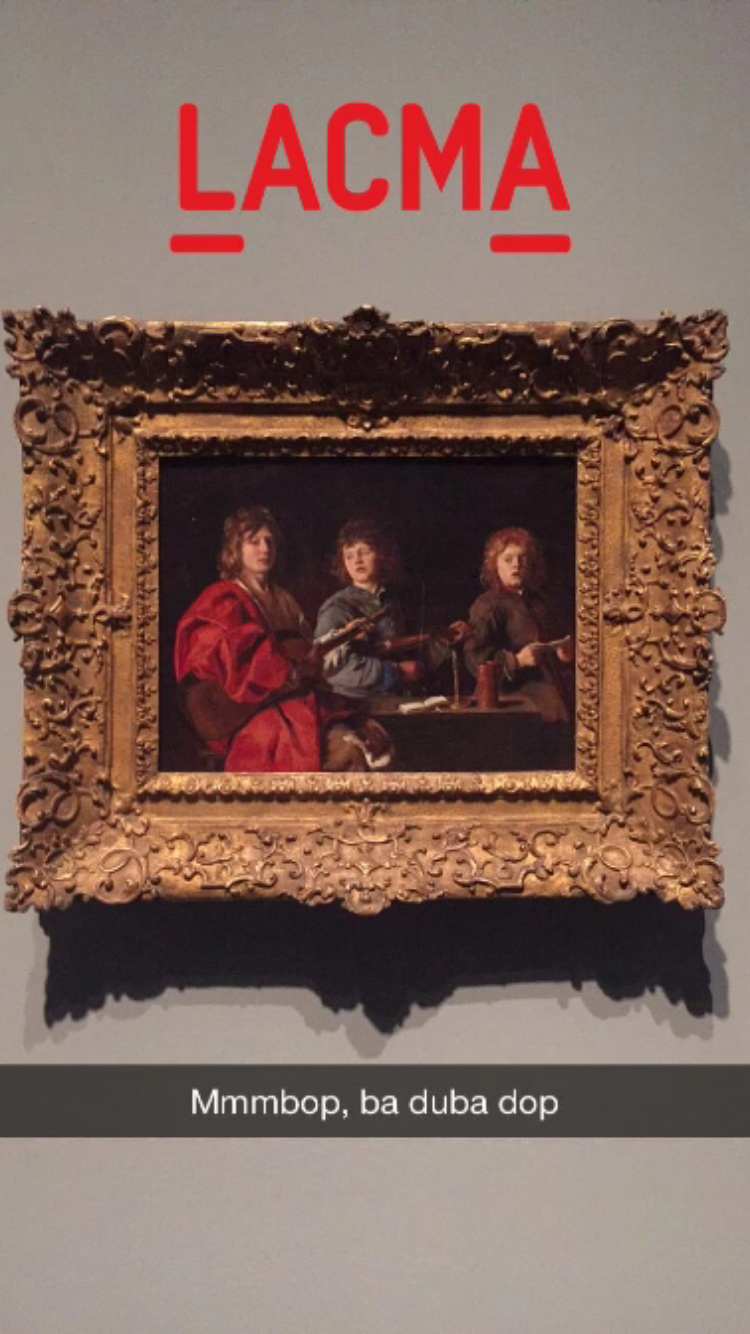 Mmmbop Antoine Le Nain (France, circa 1588Â1648), Three Young Musicians, circa 1630, Anonymous gift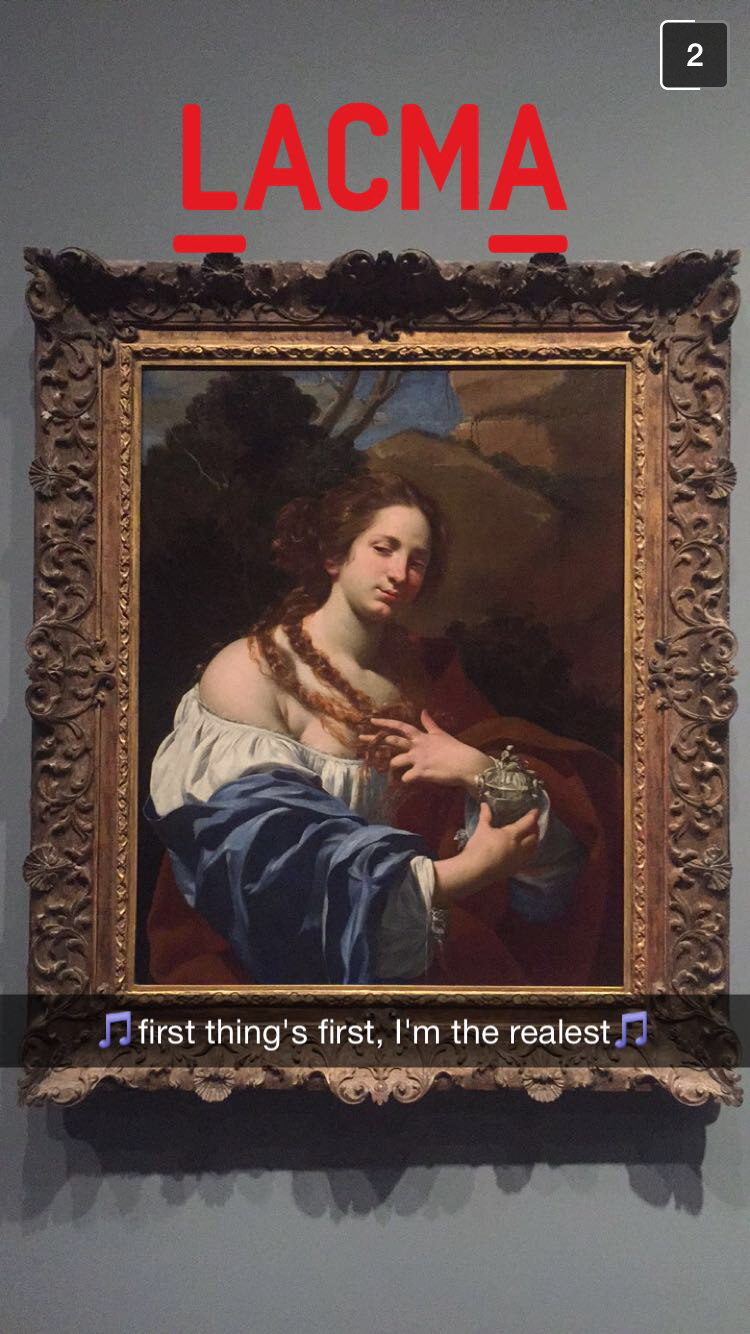 Simon Vouet (France, Paris, 1590Â1649), Virginia da Vezzo, the Artist's Wife, as the Magdalen, circa 1627, Gift of The Ahmanson Foundation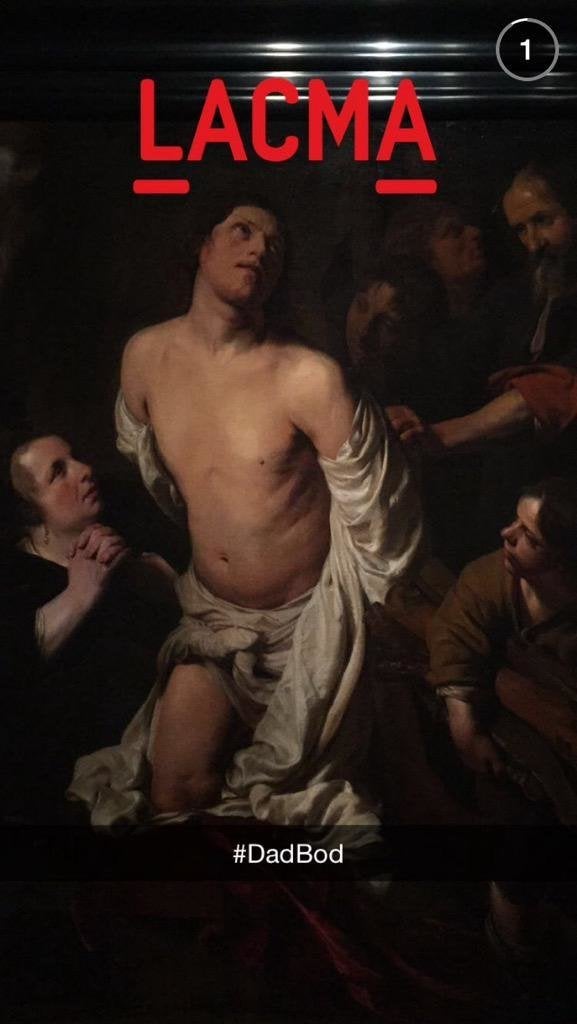 Dad Bod Salomon de Bray (Holland, 1597Â1664), Martyrdom of Saint Lawrence, 1652, Purchased with funds provided by the Jones Foundation, the Joseph B. Gould Foundation, Fred Maxwell, and an anonymous gift in memory of Dr. Charles Henry Strub by exchange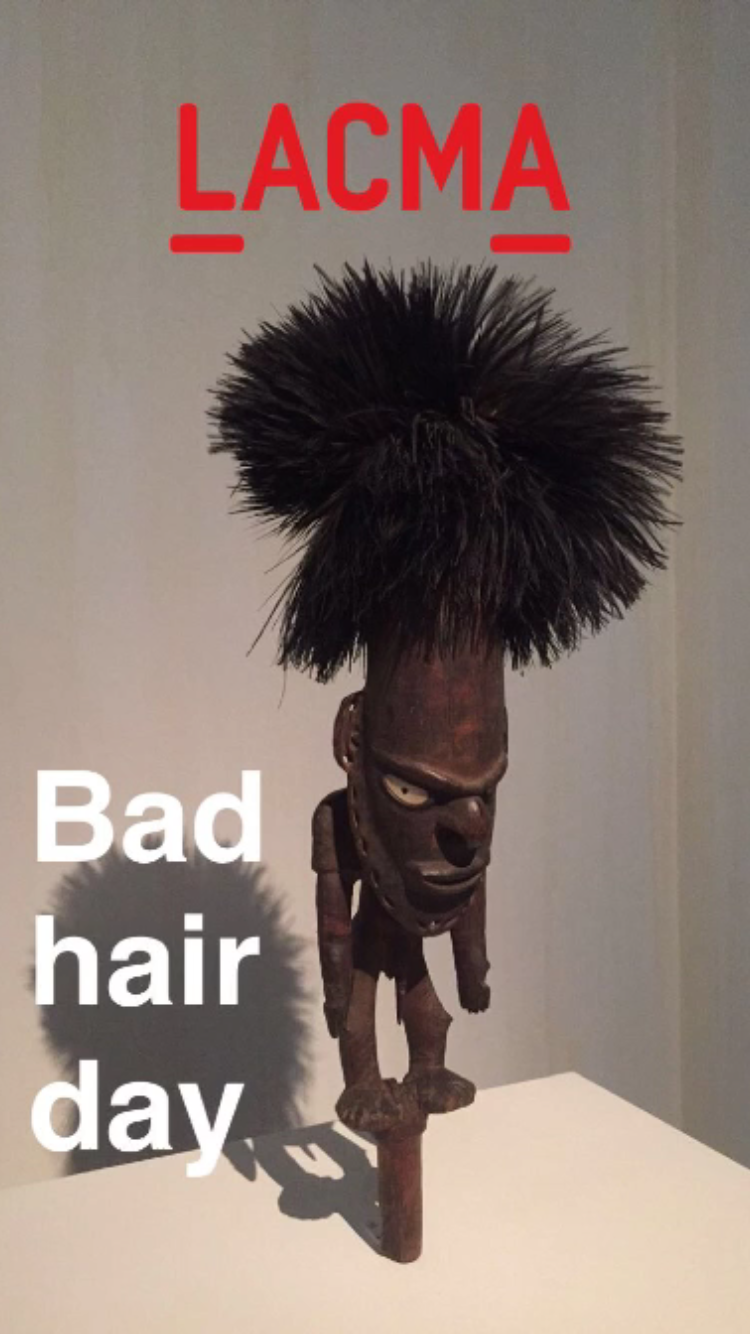 Bad Hair Day Flute Ornament, Papua New Guinea, Biwat People, circa 1925, Purchased with funds provided by the Eli and Edythe Broad Foundation with additional funding by Jane and Terry Semel, the David Bohnett Foundation, Camilla Chandler Frost, Gayle and Edward P. Roski and The Ahmanson Foundation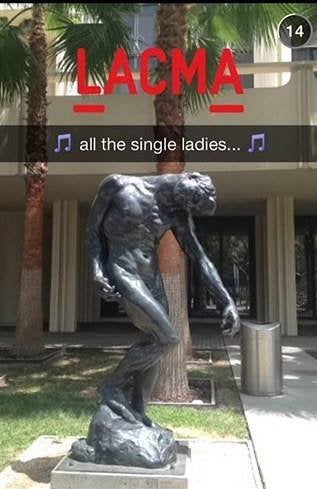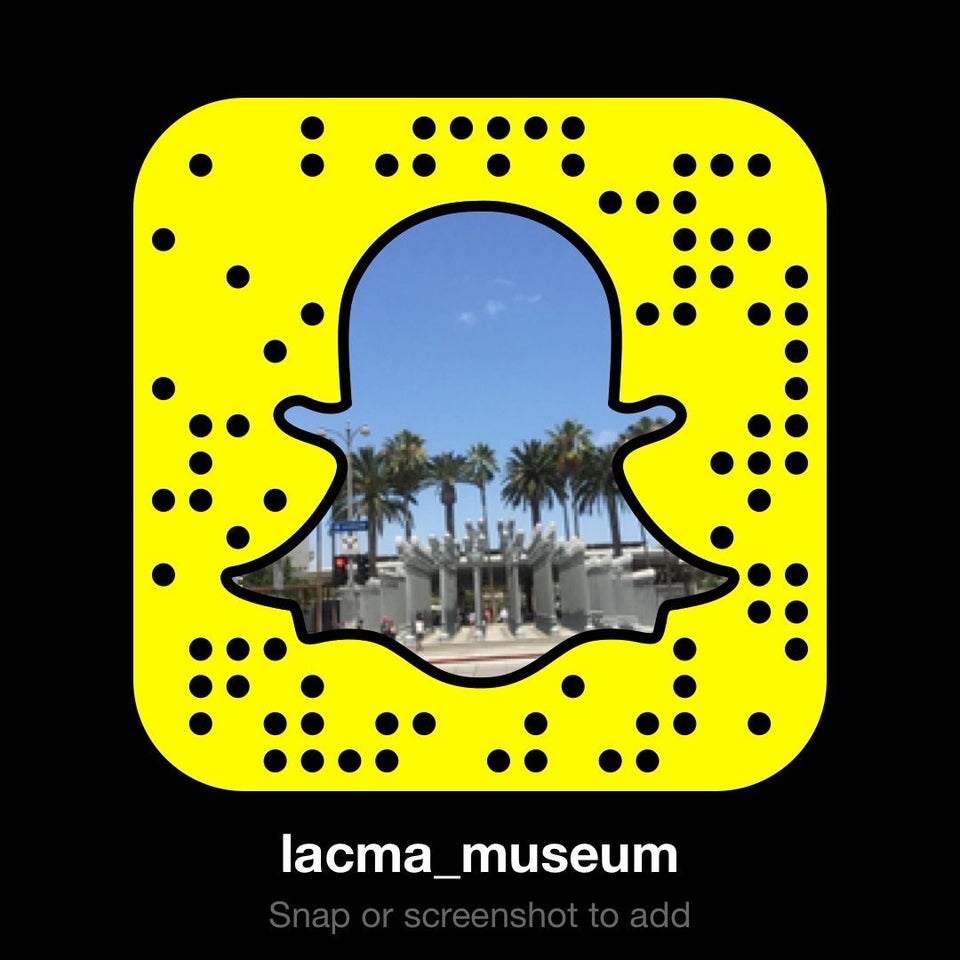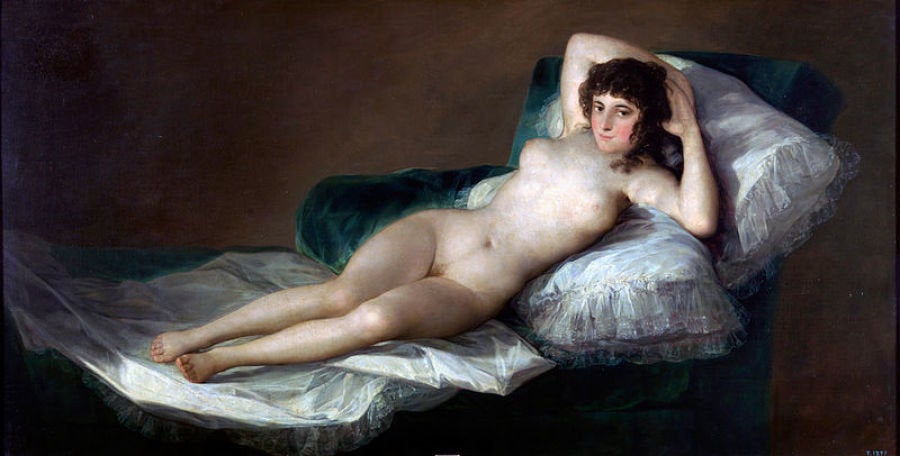 Art History's Most Erotic Artworks
Popular in the Community