The world can be a cruel and painful place to exist. But... only if we believe what others are saying about us.
Someone is always going to have an opinion about what we are doing or saying. We can't stop it. We also have to know that every single person on this planet is going to see life and other people through their own lenses -- lenses that were created by their upbringings, experiences and egoic illusions. Some people have not questioned or undone the rules, dogma or beliefs imposed on them from others and are still living with the confines of an imposed way of thinking. Hence, their automatic response is judgment.
When we work really hard to please everyone around us, we only end up hurting ourselves and playing small in order for others to be comfortable.
By doing this, we actually teach them that what they think or say matters more to us than what we think about ourselves.
The problem is we cannot ever please others to the extent we want to and we end up a shriveled up portion of what are truly meant to be. It takes a tremendous amount of energy to bob and weave through our perceptions of what another person wants from us.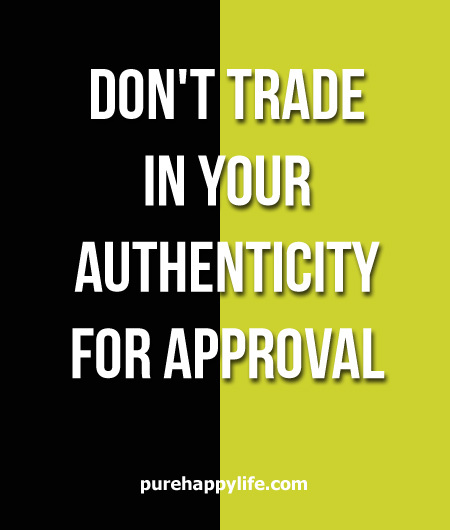 We spend so much time trying to be who we think they want us to be, that we forget who we are and what we want in this life.
We are afraid of losing their love so we falsify ourselves or wear masks that inappropriately fit our souls.

We get comfortable being uncomfortable then question why we are not truly happy.
How can we be happy when wearing something that does not fit us correctly? It eventually chafes and rubs and wears away at our essence thus creating unhappiness and dis-ease.
When we give energy to any thought or issue that is not ours to own and work on, we burn away our precious light. We end up spending time where we have no business being.
The amazing teacher of "The Work," Byron Katie states, "Whose business are in you? Yours? Your neighbor's? Or God's? If you are in any business that is not your own, you are wasting your energy."
The less amount of time spent trying to bob and weave through others' opinions the better.
We are here to better ourselves not diminish ourselves in order to please the world.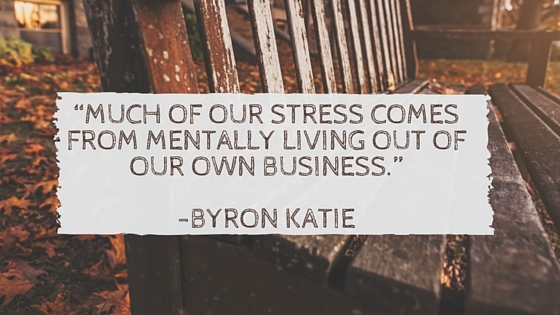 Unconsciously, I used to live in a mind where I played small. I have a very large family, a lot of friends and many clients and each one is so incredibly different. In order not to create upheaval, lose love or make someone uncomfortable (myself included), I would withhold saying or doing things that would demonstrate my authentic nature or bring me joy.
That included speaking light-filled statements that could actually help another person.
The truth is not all people are ready and willing to hear what we have to say.
Even if we say the words dripping with chocolate syrup and topped with a plump cherry, they may still grimace, change the subject or create distance. Which often leaves us feeling disapproved of, abandoned, stupid and/or unworthy.
Hence, we dim our light, keep a low profile, shut the hell up and play small. We suffer.
Others reactions used to hurt me a lot until I learned that what others do or say (how they process) has nothing to do with me. As long as I am being respectful, kind and speaking words rooted in love, I have nothing to fear. Additionally, I learned that by playing small I was constricting my own growth and the potential growth of others.
Your Authenticity Can Help Others
Since the playing small version of ourselves never benefits anyone, what does the playing big version do?
When we do the work to heal own our self-worth -- knowing in our soul that all that we are is not only enough but brilliant in its own right -- we actually bring light to the world!
We actually contribute to global healing by simply demonstrating our authentic essence. Sound a little fantastical? Well, it's not.
Our "essence" is the God Source inside us all. It is core of our being -- the good, the beautiful, the compassionate, the creative and the joyful place.
By being courageous enough to be 100 percent genuine we are giving others permission to be 100% genuine. We are giving others permission to tap into their essence as well.
Vulnerability begets vulnerability. It may not happen in a nanosecond, but over time your openness may lead another to living an authentic life too.
Furthermore, two authentic people build solid foundations of friendships and intimacy rather than two pleasers dancing around one another's idea of what their person wants from them.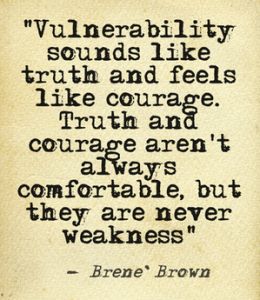 When deep connections of love, trust and companionship take root, it begins to reach further out into each person's intimate circle and the pattern continues on and on. We may think we are a tiny speck on a planet in our world and we cannot possibly make a difference, but our thinking is wrong.
We make a difference:
Every time we choose love
Every time we choose kindness
Every time we choose authenticity
Every time we speak love-rooted truth
Every time we respect ourselves
And
Every time we open our hearts.
However, we are not always going to witness what our authentic nature is creating. We don't always get the immediate pat on the back or confirmation statements from others and our ego may try to trick us into thinking we are wrong in our authentic nature.
Sometimes we must blindly trust that which is ringing in our souls.
We must learn to listen to ourselves and go where our heart and soul leads us without the "ok" from the rest of the world. We already know the Right things to do; we just need to cultivate the courage to do it.
We must learn to surrender to when and where shift happens and know that everything rooted Love serves. Period.
Each one of us comes here with a purpose -- a divine purpose to shine our light in the world. To be all that we are meant to be and live a purpose driven, love-centered life. It starts with accepting and loving all that you innately are by sharing your genuine self with the world no matter what others think.
If you would like to hire Kristen for personal coaching, to learn more about her book: From Doormat to Sweet Empowerment or would like to peruse Kristen's library of articles, please visit her website. Don't forget to sign up for her Newsletter while you're there!
Calling all HuffPost superfans!
Sign up for membership to become a founding member and help shape HuffPost's next chapter