Fox's new baseball drama Pitch just misses the strike zone.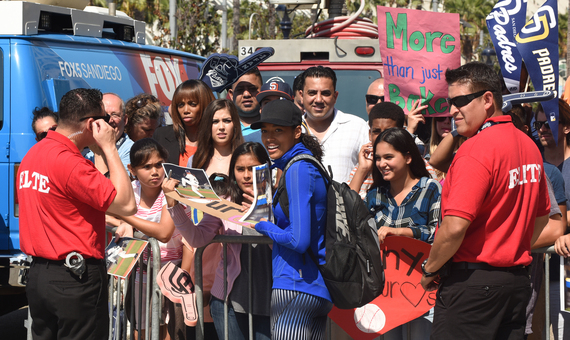 The drama of Ginny Baker (Kylie Bunbury), the first woman to pitch on a Major League baseball team, premieres Thursday at 9 p.m. ET, and for all kinds of reasons you wish it were a great ongoing exploration of an intriguing sports issue.
But then, alas, Ginny takes the mound for her first big-league game and no matter how skillfully the cameras are maneuvered and how hard Bunbury works at it, it's very clear she's just not a Major League pitcher.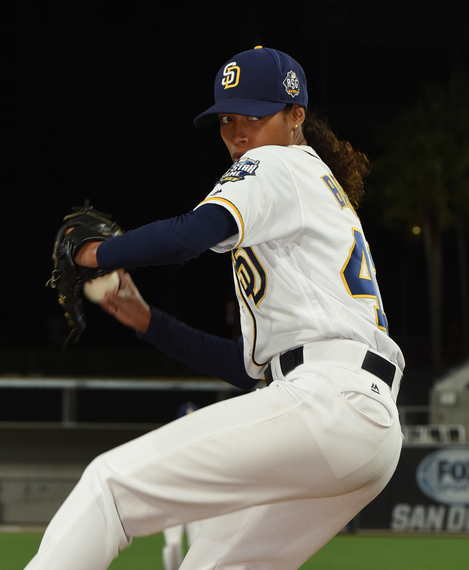 She's an actress playing a Major League pitcher.
Now sure, actors and actresses spend their lives playing people they're not, from cops and lawyers to waitresses, junkies, kings and queens.
In each of those cases, though, a performer can replicate the physical activity of the subject. The appearance, the speech, the attitude, the tone.
You can't replicate professional-quality athleticism, and while an occasional movie has been compelling enough that we will overlook that problem - The Natural, Bull Durham - it's too much of an obstacle in an ongoing series.
That may just sound old-man cranky. I'd be happy if it were. But there's a reason that in all the years of television, we've almost never had a successful series in which actors played high-level athletes.
Friday Night Lights could arguably be an exception, thanks again to clever camera work and the fact it was high school sports. But it was still an exception, which Pitch sadly is not.
Let's face it: Most people who would watch Pitch are sports fans, to some degree. Most sports fans, when they see that the sports part isn't credible, won't find enough other positives to keep them watching.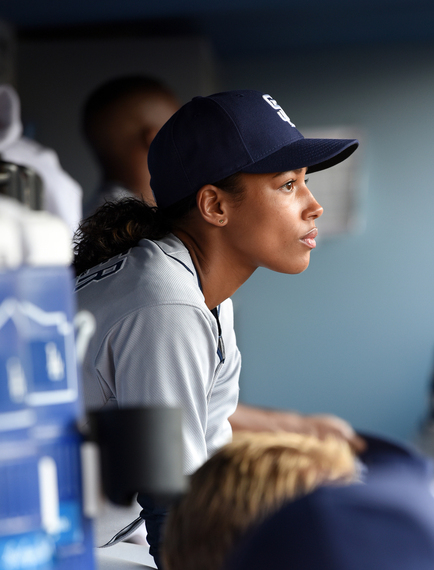 And yes, Pitch does have positives.
Every place except when she's actually pitching, Bunbury makes us believe she's a pro athlete. She makes us like Ginny Baker, subtly showing us how she also carries a streak of sadness and loss. Like any pro athlete, she made sacrifices to get where she did.
Pitch doesn't turn Baker into Supergirl, blowing everybody out of the way. She comes to her team, the Padres, as a temporary fifth starter, and there are times when she pitches like one.
She draws a predictable round of reactions from her teammates, many of them negative, and the show seems willing to let those play out rather than producing some instant magical resolution.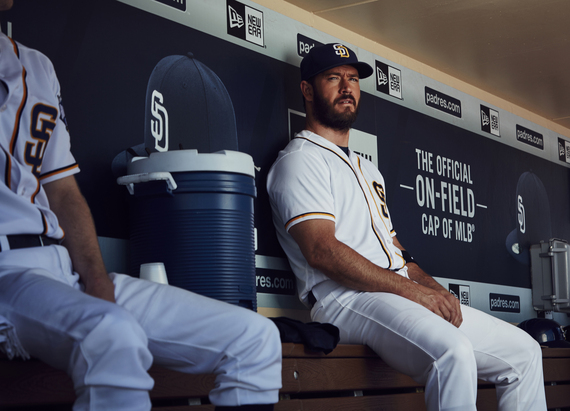 Mark-Paul Gosselaar gives dimension to a familiar character, the wily veteran who has become the clubhouse leader on the team.
He's also the catcher, so he's the one who works most closely with Baker on the field. He's got a nice droll attitude and we like him.
The rest of the cast, including players, owners, managers, hangers-on and so forth, sometimes feel clichéd, as if we've seen or met them before. That's not a serious problem, since we need those points of view to paint the larger picture of a Major League sports team.
What's less clear is where Pitch can go. It may be that the creators have some wonderful ideas for direction, though right up front some viewers will probably wonder whether the core story would have been better told in a single movie.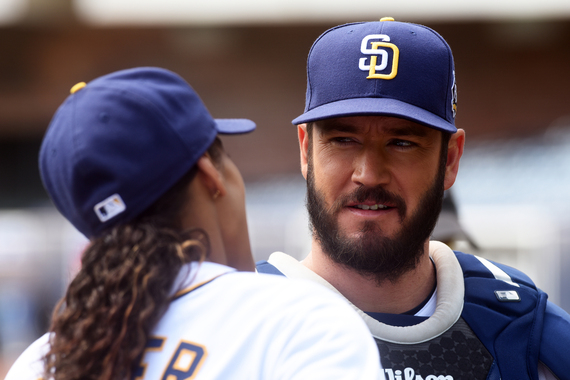 Happily, Ginny Baker's story isn't sold here as some sort of novelty sideshow stunt. She's an athlete good enough to compete at the top level of her sport, and Pitch envisions some of what she'd face in pursuing that dream.
It's just hard to make the story feel real when you can't simulate what Ginny must do to belong there.
Calling all HuffPost superfans!
Sign up for membership to become a founding member and help shape HuffPost's next chapter