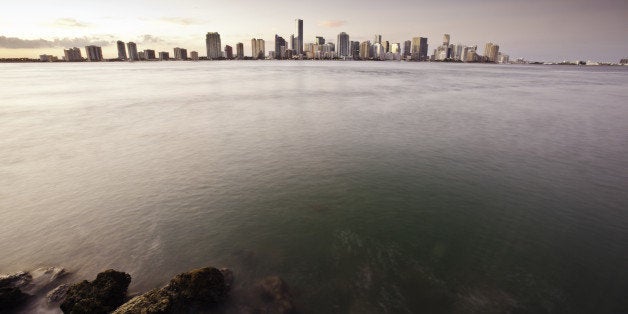 When I first read, Pamela Druckerman's essay "Miami Grows up. A little." I felt bad for the friends and family that welcomed her for two weeks only to be made fun of in the NY Times. Every city is only as good as the people you share it with. I disagreed with her perspective and considered writing a response, but Miami is home to phenomenal writers. I knew they would soon be taking down her 'take down' and they did.
Dave Barry dispelled her 'thinkers' assessment of the 'scattered minds' of the 305 with his usual ease. P. Scott Cunningham broke down the limitations of her intellectual range in a handful of tweets. And Momma Sass pointed out her shallow sensibilities like only a 'momma' can. It was right that current Miamians responded to her sophomoric, xenophobic rant. But as a Miami expat, I felt there was still a macro point that needed to be addressed. In its flaws, Miami is no different than any other big American city and in its qualities, it's one of the most interesting cities in the in the country.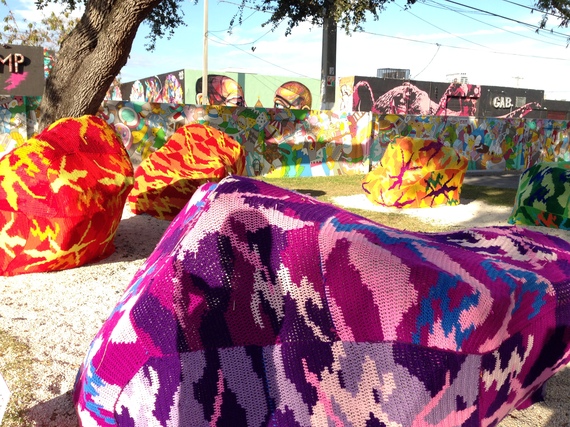 The gap between the haves and the have nots, obsessive consumerism and a soul sucking real estate boom is not a Miami phenomenon. I've lived in NYC for 21 years. I've watched Manhattan transform into a strip mall while 49% of its residents are living just at or below poverty level. Last month,a NYPD officer choked to death Eric Garner for selling loosies and a new luxury Manhattan high rise created a separate entrance for the 'subsidized' tenants while the developer was shocked anybody dared raise an eyebrow. Artists are leaving the city in droves and being replaced with wannabe Gordon Gekkos, working hard to make the 2008 economic crash look like a dress rehearsal.
While NYC mom and pop stores are shuttering because of high rents, their Miami counterparts are thriving as their kids launch their life's work into the 21st century. El Rey de Las Fritas is busy juggling Food Network segments while the Garcia's Seafood Grill has locals and celebrities jockeying for a table on the river. La Camaronera's twitter feed boasts of people pledging their allegiance to their perfect fried shrimp while tinta y café - a modern day 'ventanita' started by millennials - serves everybody from car mechanics to hedge funders who give each other a hard time as they sip their morning espressos through laughs and quips.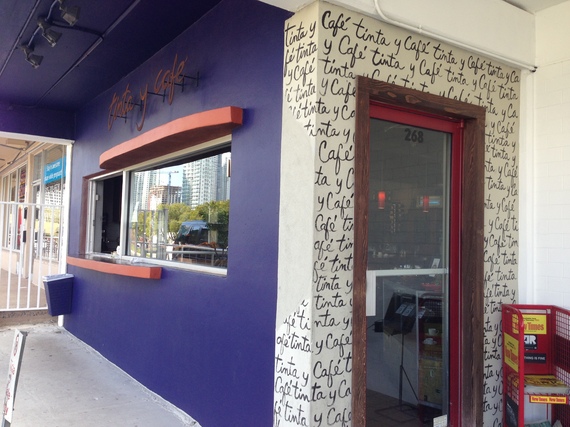 On one point Druckerman is right. There aren't a lot of 'normal-looking people' in the 305. Miami doesn't make 'normal-looking people'. Haitian, Cuban, Brazilian, Colombian, short, fat or bald-at any age, they're all still pretty. And? Why shouldn't they take pride in their appearance? They're not beholden to puritanical demands or demure pretense. Besides, not wearing make-up is its own vanity.
I did get upset when she said Miami could only hope to aspire to 'mild social conscious'. Most of my friends and family work with, give to or form part of multiple charitable and civic organizations. I wondered if she'd ever heard of Camilus House, helping Miami's homeless since 1951, or The League Against Cancer, a Cuban transplanted charity whose mission is to provide treatment for those that can't afford it? Did she miss all of the Live Like Bella billboards? All through her battle with cancer, Miamians supported my sweet little friend and her amazing family so much so, that when Bella passed, her parents created a foundation to continue fighting pediatric cancer in Bella's memory. If Miami knows how to do anything, it's rally.
Let's look at immigration. New York harbor is home to the Statue of Liberty, but everyday I see undocumented workers being exploited by greedy employers and ignored by indifferent neighbors. Miami on the other had is the only city in the United States that welcomes immigrants, not without some drama, but with a decent job and a chance of immediate upward mobility. You're not going to find a bunch of morons screaming at buses full of scared children in South Florida. You will, however, find people filling up their cars with clothes, food and toys for them. We know what an immigrant can contribute because we haven't forgotten we were once scared, broken and very far from home.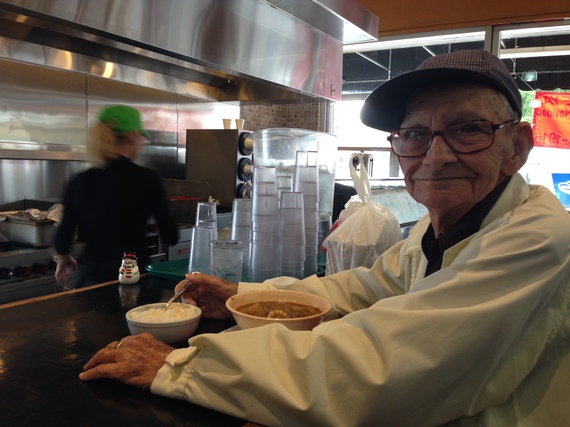 Speaking of refugees, Druckerman takes several passive aggressive swipes at Cubans which is always to be expected. They're a Hispanic, socio-economically successful community that doesn't ask permission or forgiveness and they enjoy putting haters on edge. But their 'accented English' must have been so blindingly offensive to her that she failed to see that the kids she mocks are changing the game in their professions, not only in Miami but internationally.
If you wanted to find pretty, smart, and socially conscious you would look no further than Cuban-American wunderkind Felice Gorodo. After being one of the founders of Roots of Hope, he went on to be a White House Fellow and is currently CEO of ClearPath Immigration which helps undocumented immigrants work through the red tape of citizenship. There's Natalia Martinez founder and director of the The Awesome Foundation in Miami, gifting projects that contribute to their community $1,000 at a time. And attorney Elizabeth Schwartz legally paving the way for marriage equality in South Florida.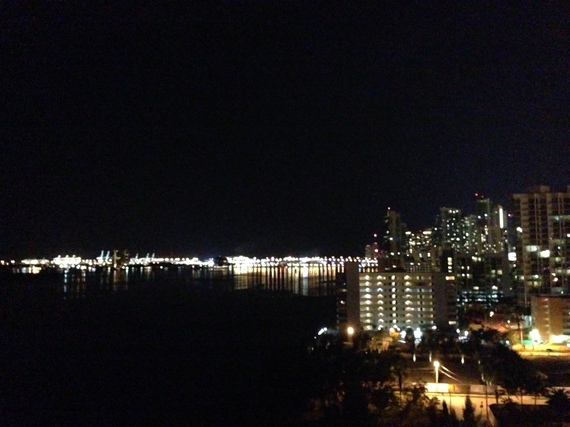 If art is our history, Miami is proof of what can happen when 'taste makers' let artists bring what they have to the table instead of expecting the same old chips and salsa. Unlike LA, NY or Chicago, where artists are often compartmentalized by race or cultural heritage and relegated to artistic ghettos, Miami artists are judged solely by the merit of their work, giving them the freedom to create organically, and the results are spectacular.
Rosie Herrera is taking the dance world by storm with one breathtaking national commission after another. In the theater, Juan Sanchez's plays are among the best I've ever seen. On a personal note, I've had two sold out runs of my solo play and shot my NYLIFF/HBO award winning short film with a Miami film crew that rivals any I've worked with in NY or LA.
The artistic infrastructure is also rock solid for both support and presentation. The Knight Foundation is just one of many organizations throwing money at the arts and The Miami Film Festival has one of the most diverse schedules I've ever seen not only during their annual festival but all year long.
Of course, no discussion about art and its influence on Miami can be had without citing the Rubells, who brought their collection to Wynwood and helped lure Art Basel to the 305. A natural move considering how many renowned artist live and/or work there. Miami is an easy home to the world class Marguelis Collection, the De La Cruz Collection, PAMM and the Bass, to name a very few. All of these institutions have had thoughtfully curated shows have been as eye opening as they've been inspiring.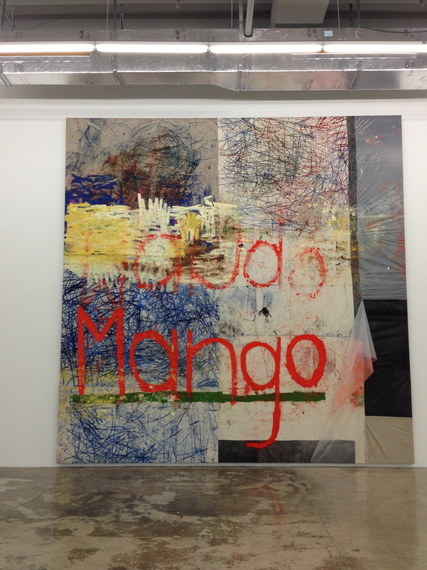 Does Miami have its vapid superficial people? Of course. Name a city that doesn't. Does it have its problems? Major ones. Again, every big city does. But they don't cancel out the unique and wonderful city Miamians have created our of a former swamp. Druckerman was so busy looking for ways Miami related to her that she missed the big picture, by miles.
Ultimately, Miami is a city of contradictions. A sleepy small town wrapped in a growing metropolis that embraces everybody that chooses to call it home. With every visit, I marvel at how a city, built by refugees and immigrants, has become one of the most modern and accepting places in the world. And yet, as it expands, breaks and regenerates, it manages to become more intimate and endearing because at its core, it's a city that doesn't lose site of what makes it special, its capacity for joy. Which brings to mind a Cuban saying, "que sufran lo que yo gozo" Let 'em suffer with what I enjoy.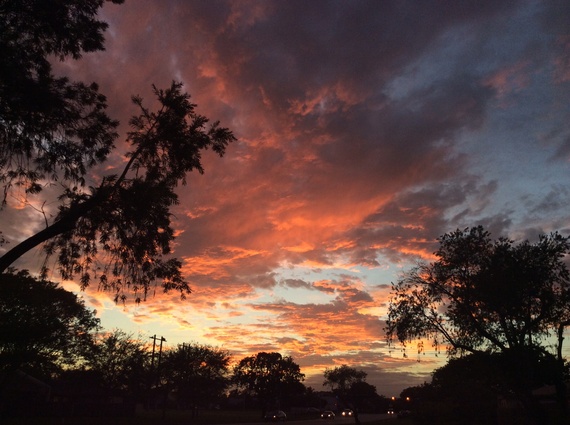 Calling all HuffPost superfans!
Sign up for membership to become a founding member and help shape HuffPost's next chapter