"Early on, I was often terrified that if I messed up, everyone would know and think I was a failure. Or that our customers would all leave. We had some pretty tough goes at it and yet, few noticed, no one cared, and most customers stayed."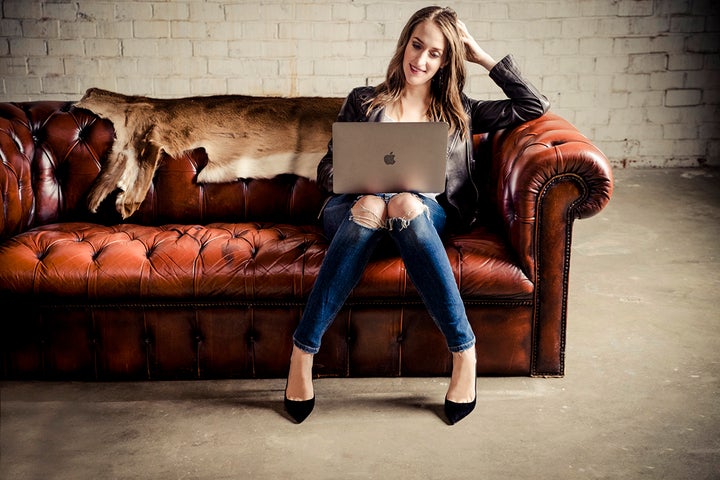 I had the pleasure of interviewing Darrah Brustein, author and two-time founder with a payment processing company (Equitable Payments) spanning 38 states and an events company (Network Under 40) serving 30,000+ people. She contributes to Forbes, Entrepreneur, and Thrive Global on networking, entrepreneurship and creating a life of your own design, and has been featured in over 300 press outlets including Time, CNN, Inc, Huffington Post, Fox, and Mashable. She also authored the kids book series Finance Whiz Kids on financial literacy which brought her to Davos to represent on the subject.
Thank you so much for doing this with us! What is your "backstory"?
I'm the 'middle' child with a three minute younger twin (whom I accidently almost killed at birth) and a three year older brother. My childhood was split between Philadelphia and Baltimore, raised by an entrepreneur mom and financial services executive father. My twin forgave me and is now my business partner in our first company and the hybrid of my parents careers groomed me for mine! All three of us kids are entrepreneurs today.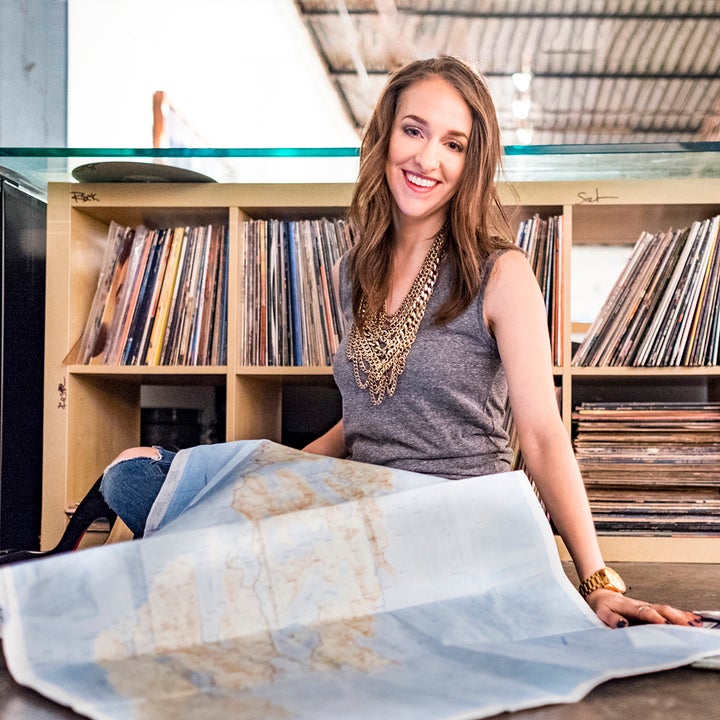 Can you share the funniest or most interesting story that happened to you since you started your company
The story itself of how I started one of my companies is pretty funny because it was an accident. A friend from college moved back to Atlanta (we went to Emory) and lamented the challenges she faced in making friends after college. Everywhere she went, it was all folks in the same industry, a big singles scene, everyone was much more advanced in their careers, or it was a business card exchange. She asked where to go and there wasn't somewhere I could recommend so I started it. That first event to help her make friends as a young adult turned into a community of 30,000+ people in six cities and growing. We now also train people all over the world in how to create world-class networking events that increase their impact, influence, and income.
What do you think makes your company stand out? Can you share a story?
I have a couple companies so many stories come to mind! With Network Under 40, the simple fact that we create laid back environments for young professionals to connect and actually be themselves stands out. We also focus on mid-market cities where Millennials are flocking but opportunities to connect meaningfully are lacking. We've also launched a course to teach others how to start their own networking events that are profitable, increase their influence, and serve a market with exponential value since we can't grow fast enough to support all the requests and want to help all those who ask for it.
With Equitable Payments, being a brokerage, and more so, being honest, transparent, and reliable, are huge differentiators in the shady world of payment processing.
I'm also launching a virtual accelerator for bootstrapped entrepreneurs to help blend lifestyle design and values-centricity into people's businesses. I'm personally sick of the 'grind, burnout, sleep when you're dead' culture and want to help create community, intention, and growth around the blending of your work and life and helping entrepreneurs to architect that for themselves.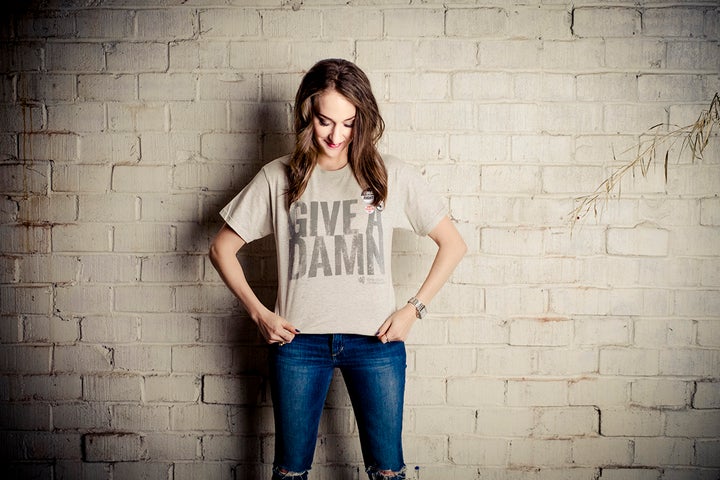 None of us are able to achieve success without some help along the way. Is there a particular person who you are grateful towards who helped get you to where you are?
There are countless people who've helped me, whether it be my partners, team, friends and boyfriend for being there through the ups-and-downs, the mentors who have appeared at every moment when I needed them, or clients who gave us a chance, especially in the early days.
How have you used your success to bring goodness to the world?
As one's success increases, often so does your influence. You can also afford to have more margin of your time and can use that to create goodness. I was reminded of this in a beautiful way this summer when I invited my online community to join me in 30 days of giving with no strings attached. Within 48 hours, 300 people signed on to help one person a day in some way, with no strings attached. We started a Facebook group and called #GiveItForward to share our stories and struggles. It was so beautiful and now I aim for this movement to reach 1,000,000 people.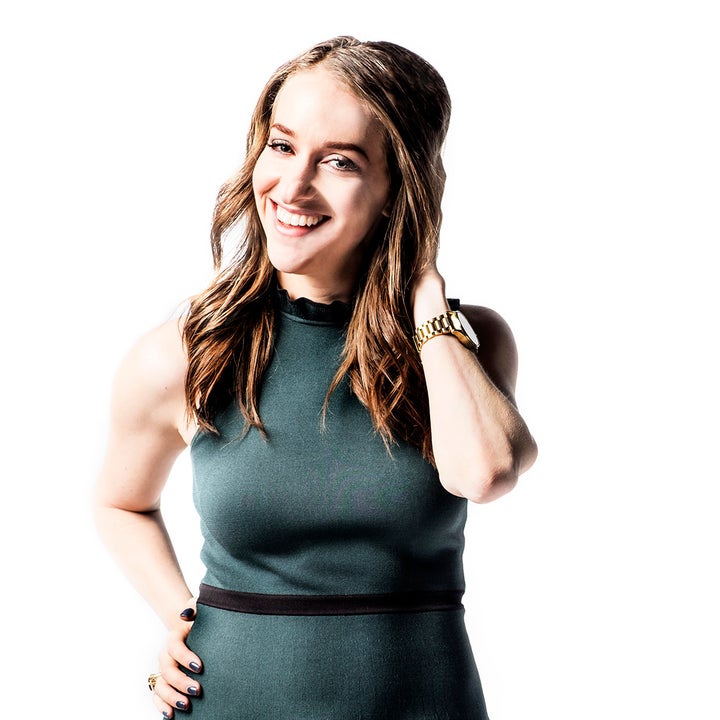 What are your "5 things I wish someone told me before I launched my Start-Up" and why. (Please share a story or example for each.)
If you don't believe in yourself, no one else will. I've always struggling with thinking I'm not good enough and came to realize that I have to be my own biggest cheerleader. The way I combat this nagging voice is to look for evidence for and against it. When I realize I don't have justified cause to believe it, I keep moving forward.
No one will be your savior. Make it happen for yourself. Early on in my career, particularly when I launched the Finance Whiz Kids books, I kept hoping the right person would come along to help me make it an even bigger success. It took me a lot of disappointment to learn that no one was going to invest or care more than I would, and that I couldn't wait around for a savior.
That being said, you can't do it alone and it will get lonely. Be sure to surround yourself with people who elevate and support you. Partnerships and allegiances will always be important and having a vibrant network will be, too. They're there to facilitate and support, though, not to carry your torch. Each time you level up, you're faced with new challenges and will need a different kind of support. Never buy into the false story that it's every man/woman for him/herself.
You will mess up, but don't worry, very few people are paying attention (even though it feels dire to you and you think everyone is seeing your flop). Early on, I was often terrified that if I messed up, everyone would know and think I was a failure. Or that our customers would all leave. We had some pretty tough goes at it and yet, few noticed, no one cared, and most customers stayed.
Don't neglect the rest of your life. It's not worth it. We are socialized to think that work comes first, and that burnout is a badge of honor. I tried it and let me save you the trouble: it doesn't work and it's not worth it. Consider your life from your deathbed. What will have mattered most? Family? Your relationships? Your legacy? The type of parent you were? The people you nurtured or lives you positively impacted? Remember those things when the urgent wants to overtake the important. Map out the life you want. Assign dollar values to whatever that will cost. Work to get there. Then you're financially free and can make whatever choices you want. But nothing is promised, so live along the way and don't forego having fun and connecting in the interim.
Some of the biggest names in Business, VC funding, Sports, and Entertainment read this column. Is there a person in the world, or in the US whom you would love to have a private breakfast or lunch with, and why? He or she might see this. :-)
Trite as it sounds, I've always wanted to connect with Oprah. She's always inspired me to the point where I balled the day of her final episode of The Oprah Show. I hope to carry the torch for my generation (Millennials and cuspers) that you can create a life by design, not by default. That you can define success for yourself and with the right mindset, intention, and network, you can create a life and career you love (without burning out or sacrificing your values).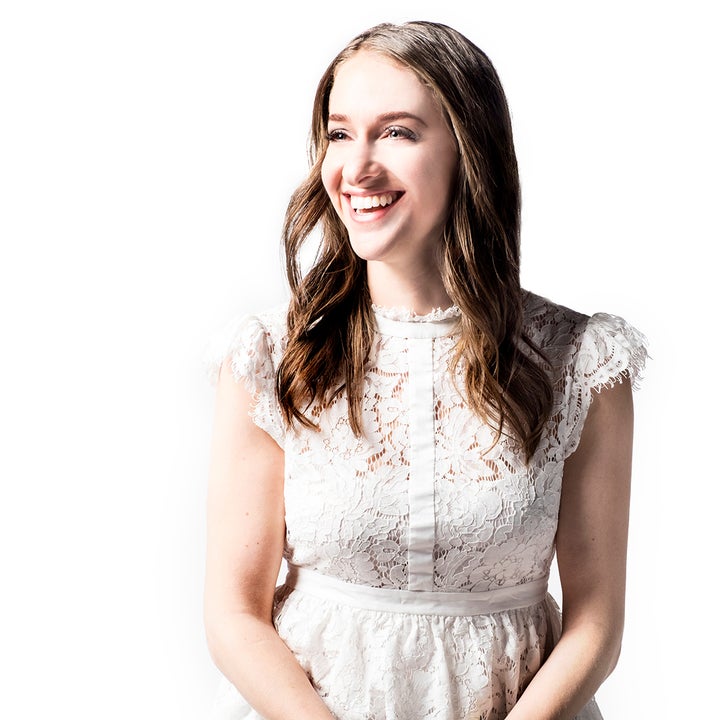 This was very inspiring. Thank you so much for joining us!
Popular in the Community