"You will not replace us!"
That was the chant among the white nationalists as they descended upon Charlottesville and the University of Virginia.
Draped in Nazi regalia and ignorant rage, a mob of torch-toting twits yelled themselves hoarse with pugnacious slogans around the statue of Thomas Jefferson last night. Then, they stomped down to Emancipation Park with the affectation of Marines and the discipline of kindergarteners.
Hundreds of anti-racism activists marched in counter-protest, as they have done before. The difference in their strengths showed just how much of a fringe group the white nationalists were, albeit an obnoxiously loud one.
In a particularly moving video, Charlottesville's clergy stood arm-in-arm and preached love as self-appointed peacekeepers sporting camouflage with confederate markings looked on impotently, their assault rifles pointed earthward. Violence broke out, and innocents were injured ― and one killed ― in cold blood by a crazed driver.
The president decried violence on "many sides." I'm afraid I counted only one.
"You will not replace us."
That slogan made me reflect upon what the violence of today had replaced.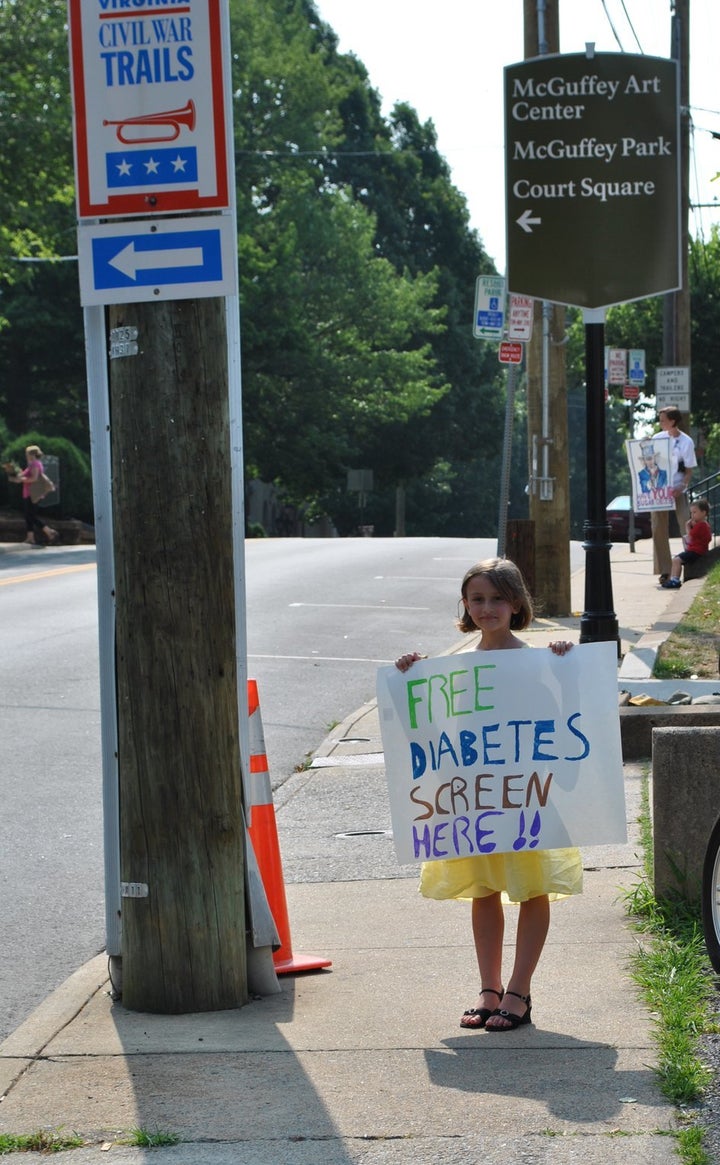 My first visit to Emancipation Park, while it was still Lee Park, was in 2011 to find homeless residents of Charlottesville in need of health screenings. My fellow medical students and I chatted with them about their lives, told them about what we had to offer in the church right across the street, and escorted them inside. Within the church, medical students of multiple ethnicities—Korean, Chinese, Caucasian, Jewish, African-American, Indian ― worked as a team to check blood pressures, blood sugars, and find ways to connect them to the health care that they needed. The church bustled with activity and I swelled with pride as I watched my fellow volunteers pour their hearts and brains into the welfare of their fellow human beings.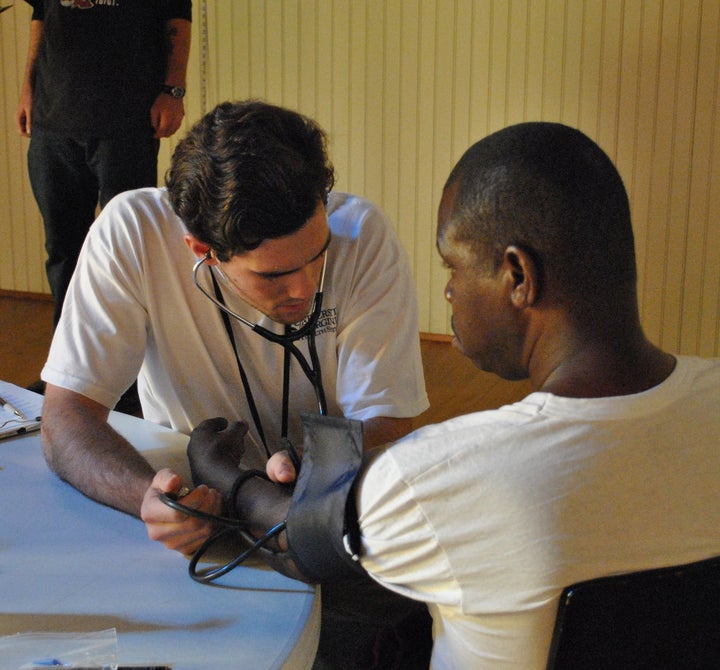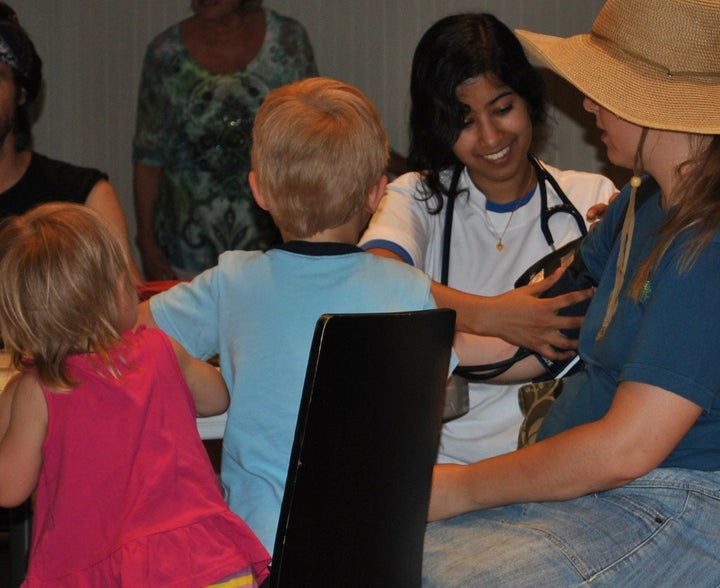 The downtown mall, which became the scene of animalistic carnage today, was another hot recruiting spot for us. We walked around with placards announcing our health fair. The adorable children of one of our professors added to the vibrancy of our health fair. Passersby of all colors and convictions talked to us and several took us up on our offer of free health checks. We felt grateful to be in a community where churches, medical centers, students, and physicians eagerly came together for the sake of service. The only identity that mattered that day: human. The sun smiled down as we held up our handmade posters, but we basked in the warmth of our community.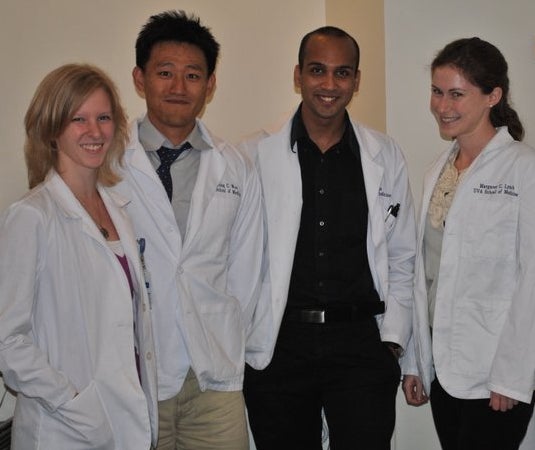 So I am sorry if David Duke and his ilk believe that such activity was a liberal conspiracy to get rid of them. They're just plain wrong. Charlottesville has previously set a new standard for dealing with hateful protests by creating opportunities for the community to reflect upon racism as well as mutual respect and inclusion. And by consistently showing up in force to protest against hatred, the people of Charlottesville have ensured that the wannabe nazis cannot claim the mantle of the silent majority. Knowing what I do of the Charlottesville community, today's cowardly acts of violent inhumanity will not change the love and the willingness to love that define this town.
To the white nationalists, I say: "YOU will not replace US."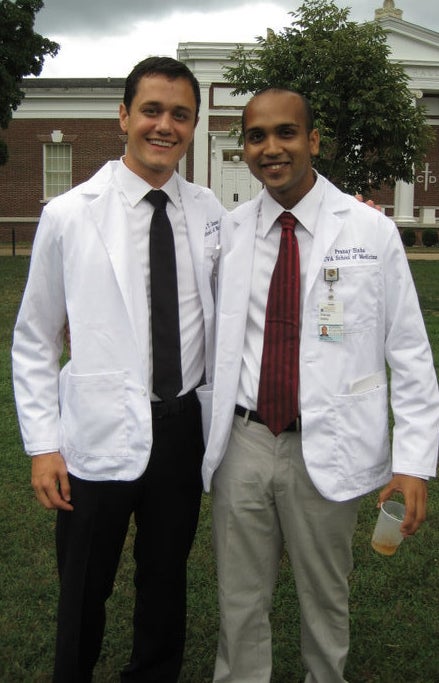 Calling all HuffPost superfans!
Sign up for membership to become a founding member and help shape HuffPost's next chapter
BEFORE YOU GO