We all know how hard it is to get kids to do their homework, but it's really easy to get them to play with toys! Retail shelves this year are filled with educational and STEM (science, technology, engineering, and math) toys that teach and reinforce subjects kids are learning in school, getting them to use their imaginations, and piquing interests in other subjects.
This is a concept I like to call "stealth learning." Kids are having so much fun that they don't even realizing how much they're benefiting from it! Here are some of my favorite educational toys that keep kids entertained for this holiday season: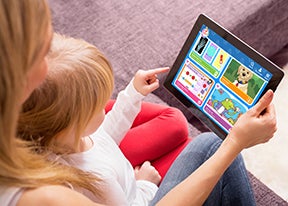 Today's on-the-go kids need their content to be as digitally savvy as they are. Just this week, School Zone launched Anywhere Teacher, an all-new brand that features curriculum-based supplemental learning experience just for kids. The new online destination, AnywhereTeacher.com, is a supplemental learning environment that features games, flash cards, interactive worksheets, printable activities, videos, songs, and more. The site is compatible with most desktops, laptops, tablets, phones, and other platforms—so kids can literally play anywhere and anytime! Parents will also have a peace of mind while kids are accessing the site independently because all content is created exclusively by School Zone's team of educators. Sign me up!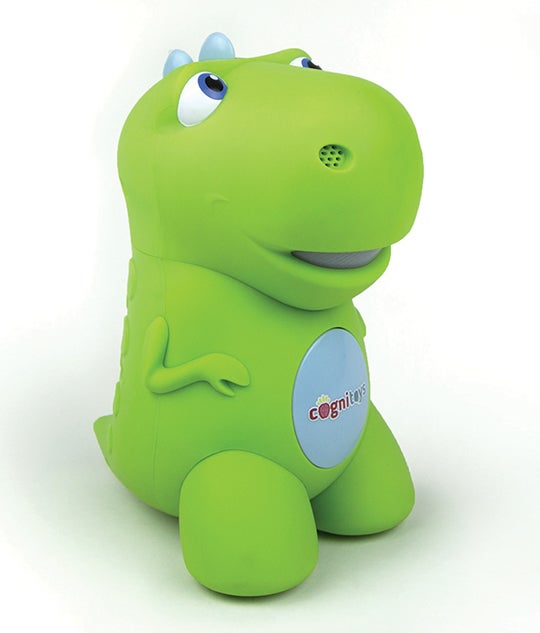 It's a blast from the past into the future! This internet-connected smart toy is specifically designed to provide kids an educational and entertaining experience without needing a screen. This dino responds to thousands of questions and multiple topics with age-appropriate answers—and better yet—as it gets to know kids, it will adapt to their interests. Kids can explore topics and participate in storytelling, questions and answers, games, and more. This dino will surely keep up with curious kids. CogniToys is changing the way kids learn and play!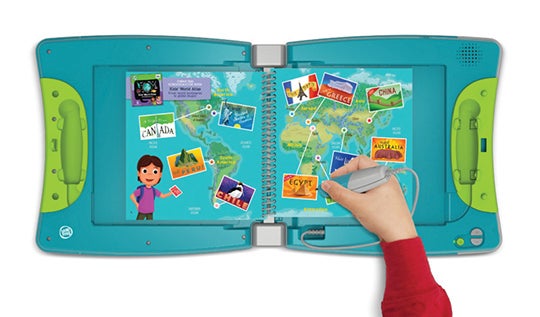 Two is better than one! These learning systems feature two platforms—one for preschool and Pre-K, and one for kindergarten and first grade. The replayable battery activity books are designed to help kids build key skills for school and life, including topics such as STEM and social skills, reading comprehension and communication, phonics and problem solving, and more. Both systems have a stylus that are thoughtfully designed smaller for little hands, which kids can use to tap on any page to activate audio responses and play activities designed to keep them engaged with the content. Each book in the library comes with more than 30 activities and is jam-packed with games, jokes, and songs, enticing kids to trace numbers, hunt for letters, compose their own music, and more!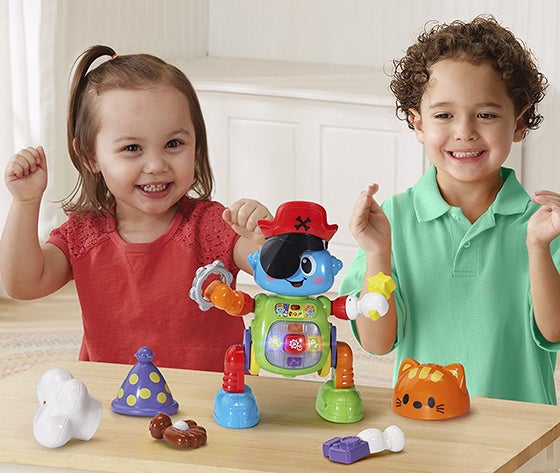 Play pretend has never been so fun! Kids can get creative as they build their own robot, enforcing early programming skills. For example, if kids place a pirate hat on his head, then he will pretend to search for treasure. The playful Bizzy will challenge kids to attach one 10 different accessories on him—making more than 90 combinations—which illustrates cause and effect as each triggers a different response. The robot will also guide kids through various activities, which allows for creative and independent play. For more fun, Bizzy also loves to dance around to the music on his interchangeable legs or wheels!
Laurie Schacht, also known as The Toy Insider Mom, has covered the toy industry for more than 20 years. The Toy Insider is a year-round resource for parents, grandparents and other gift-givers looking for the best toys for their kids. The Toy Insider also produces an annual holiday gift guide featured in Family Circle magazine. Visit thetoyinsider.com for the latest toy news, reviews, giveaways, and more.
Calling all HuffPost superfans!
Sign up for membership to become a founding member and help shape HuffPost's next chapter
This post was published on the now-closed HuffPost Contributor platform. Contributors control their own work and posted freely to our site. If you need to flag this entry as abusive,
send us an email
.