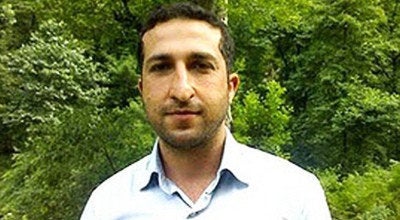 By Adelle M. Banks
Religion News Service
WASHINGTON (RNS) Religious freedom advocates rallied Wednesday (Sept. 28) around an Iranian pastor who is facing execution because he has refused to recant his Christian faith in the overwhelmingly Muslim country.
The British-based group Christian Solidarity Worldwide has asked international supporters to urge Iranian officials to halt plans to execute Pastor Youcef Nadarkhani.
The pastor was found guilty of apostasy last year, and the conviction has been upheld by the Iranian Supreme Court. If carried out, the execution would mark the first time since 1990 that an Iranian pastor was killed for his Christian faith.
"Despite the finding that Mr. Nadarkhani did not convert to Christianity as an adult, the court continues to demand that he recant his faith or otherwise be executed," said Leonard Leo, chair of the U.S. Commission on International Religious Freedom. "The most recent court proceedings are not only a sham, but are contrary to Iranian law and international human rights standards."
Writing in the National Review Online, religious freedom activist Nina Shea said Western voices made a difference in the hikers' case and could influence the pastor's fate: "Those of us in the free world should press our members of Congress to speak up."
Popular in the Community