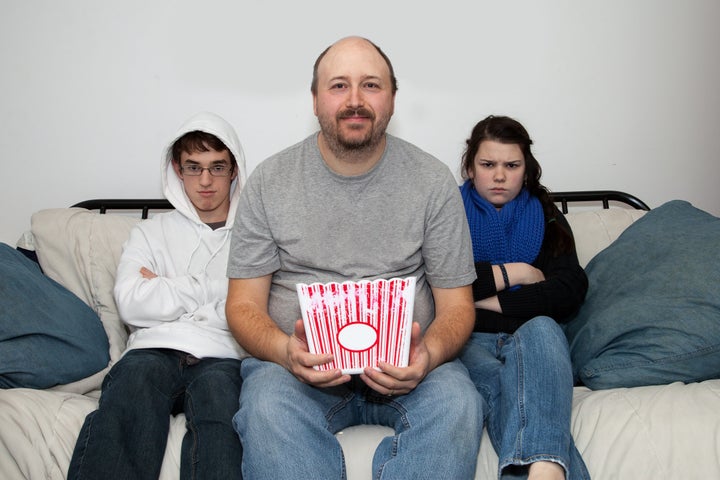 18-to-30-year-olds were the only age group polled that preferred Super Bowl commercials (26 percent) to the game itself (24 percent).
On average, Americans do not have a major problem with musical artists lip syncing their halftime performances, with only 13 percent of respondents stating that they'd be bothered "a great deal" if that happened.
Americans were, however, bothered by the idea that someone would lip sync the National Anthem, with 33 percent now claiming that they'd be bothered "a great deal" if that occurred.
When the Carolina Panthers and Denver Broncos take the field on Feb. 7, tens of millions will follow every snap, step and spiral of Super Bowl 50. But even while Super Bowl Sunday's ratings will surely soar, new research suggests that young Americans are tuning into the broadcast more for the commercials than for the contest itself.
While every older age group still prefers the game, 26 percent of young Americans said that the "best part of the" broadcast is the ads, while 24 percent chose the on-field action, according to a new HuffPost/YouGov poll. Ten percent said the halftime show, 13 percent said they were not sure and 26 percent said they simply didn't plan to watch the Super Bowl.
Sara Boboltz, a 26-year-old entertainment editor at The Huffington Post, explained her rationale for picking commercials over the game in an email.
"Pro football is boring. I feel nothing for any of the teams," Boboltz said. "Super Bowl commercials, though, are essentially batshit, insanely expensive mini-movies with ultra-heavy-handed product placement, and watching them is the one time per year that I willingly subject myself to television commercials. I don't say this lightly: Super Bowl ads are not bad."
But among older Americans, the game still reigns supreme. In fact, the older the demographic, the more likely it was to prefer the game over the commercials.

Respondents over 65 years old were the most dedicated to the sport, with 46 percent declaring the game their favorite part of the broadcast and only 13 percent choosing commercials. Among those age 45-65, 35 percent picked the game and 28 percent picked commercials. Among those age 30-44, 35 percent picked the game and 33 percent picked the commercials.
"If you are watching the Super Bowl for the ads you have surrendered to the Madison Avenue industrial complex and might as well name your children Persil Protein and Apartments.com," Benjamin Hallman, a 41-year old senior editor at The Huffington Post, presumably joked.
Blame millenials' newfound apathy towards the sport on the growing, damning body of research indicating the health consequences of playing football. Or blame it on the fact that this generation grew up associating Sunday primetime television with AMC's "Mad Men" -- and its pseudo-glorification of the advertising industry -- as much as it associated it with Sunday Night Football. Or perhaps it's both. But whatever the cause of millennials' indifference towards the game is, it must be exactly the kind of deviation from the past norm that commissioner Roger Goodell dreads.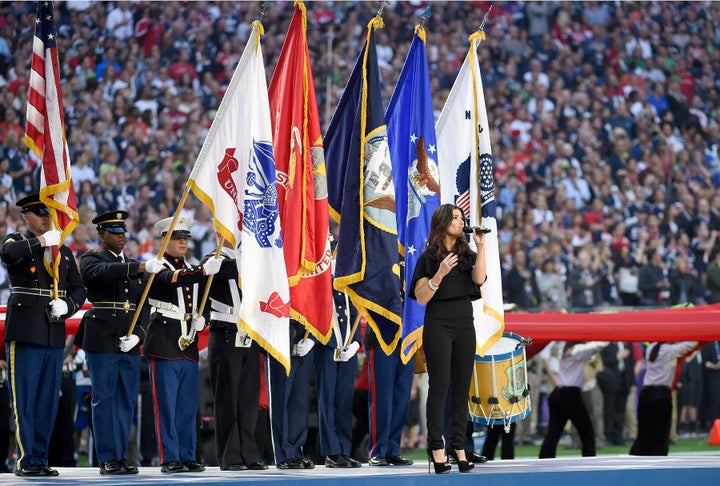 However, while millennials split with their older counterparts on what part of Super Bowl Sunday they look forward to the most, Americans are united in not really minding if halftime performers lip sync while doing all that dancing. In fact, only 13 percent of the 1,000 people surveyed declared that they cared "a great deal," and just 7 percent of those under 30 felt that strongly as well.
"It makes more sense to lip-sync so they have the lung capacity to put on more of a show," Boboltz said.
The same can't be said of lip syncing during the National Anthem. Thirty-three percent of all respondents stated their strong stance against the idea of a singer faking their way through that one. Under-30s came in just short of average, at 25 percent.
Katy Perry's Super Bowl XLIX halftime show was widely acclaimed for its performative aspects.
While patriotism is certainly a factor here, so too is the nature of the performance. Unlike the halftime musical guest, the National Anthem singer doesn't have to worry about dance routines or props, backup singers or costume changes -- there are no pyrotechnics or acrobatics that prevent them from belting out the words live.
"You're literally just required to stand there and sing. No theatrics or left-sharks involved," said Lauren Zupkus, a social media editor at HuffPost.
This year, Lady Gaga has been tapped to sing the anthem, while Coldplay and Beyoncé have been put in charge of our halftime entertainment. In January 2013, Beyoncé herself made headlines for lip syncing "The Star-Spangled Banner" at President Obama's re-election inauguration, but brushed aside the controversy two weeks later by performing live during her Super Bowl XLVII halftime set.
The HuffPost/YouGov poll consisted of 1,000 completed interviews conducted Jan. 29-Feb. 1 among U.S. adults, using a sample selected from YouGov's opt-in online panel to match the demographics and other characteristics of the adult U.S. population.

The Huffington Post has teamed up with YouGov to conduct daily opinion polls. You can learn more about this project and take part in YouGov's nationally representative opinion polling. Data from all HuffPost/YouGov polls can be found here. More details on the polls' methodology are available here.
Most surveys report a margin of error that represents some, but not all, potential survey errors. YouGov's reports include a model-based margin of error, which rests on a specific set of statistical assumptions about the selected sample, rather than the standard methodology for random probability sampling. If these assumptions are wrong, the model-based margin of error may also be inaccurate. Click here for a more detailed explanation of the model-based margin of error.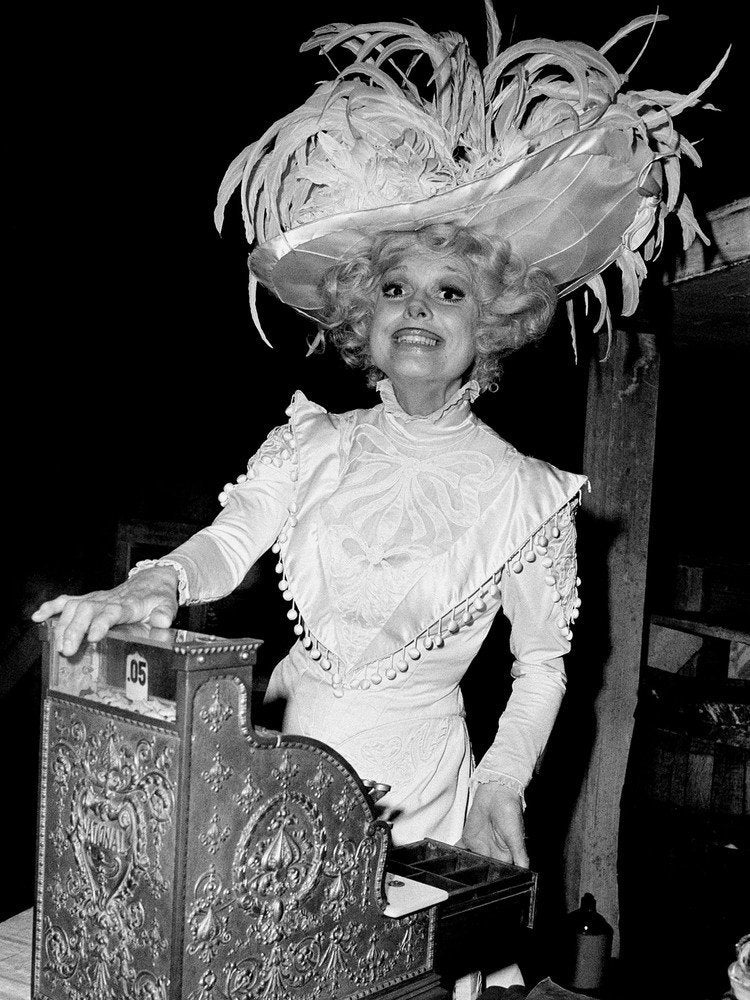 Most Random Super Bowl Halftime Shows Ever
Related