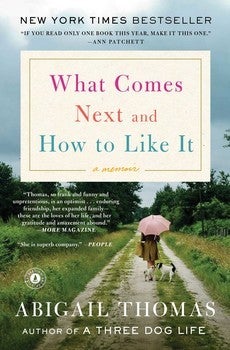 After enduring the loss of her husband to traumatic brain injury (see her bestselling memoir, A Three Dog Life), Thomas articulates in this new memoir, through unconventionally brief chapters, the pain and joy of her later years. The book is a quick, intimate read and trust me, you won't want it to end.
In one chapter, she examines how content she is to be a woman living alone, with dogs. She has grown children and she has friends―her best friend a guy named Chuck.
"Lots of people...are on the lookout for a human companion. Not me. I have learned to love the inside of my own head. There isn't much I'd rather say than think. Of course, for more than thirty years I've had Chuck. We've known each other so long that we don't have to talk..."
The friendship is one that happens over the long haul. Friendships earlier in life can't have that same history and earned ease. But in this book best friend Chuck will do something outrageous and seemingly unforgivable―the kind of act that ends friendships―a horrifyingly difficult example of What Comes Next.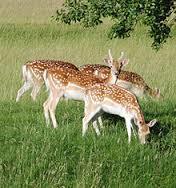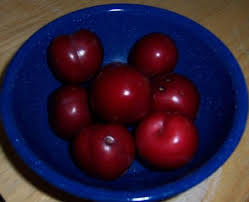 One wintry day when Thomas is devastated, coming to terms with the fact that her dog is dying, she finds a bowl of plums in the icebox that had been there for a month.
 "I took the bowl into the backyard and tossed the plums one by one onto the icy grass near the woods where I've seen deer. A dozen dusky purple plums, past their prime: an offering. And this morning when I went out to look, the frozen grass was bare, and I was filled with a joy I can't get to the bottom of."
This book is an offering like those dusky plums. Essential, delicious, stone fruits. Contentment and heartache; betrayal and forgiveness. Over and over we see Abigail Thomas move gracefully and intentionally from pain to joy and back again. How to like it―we could all benefit from such wisdom.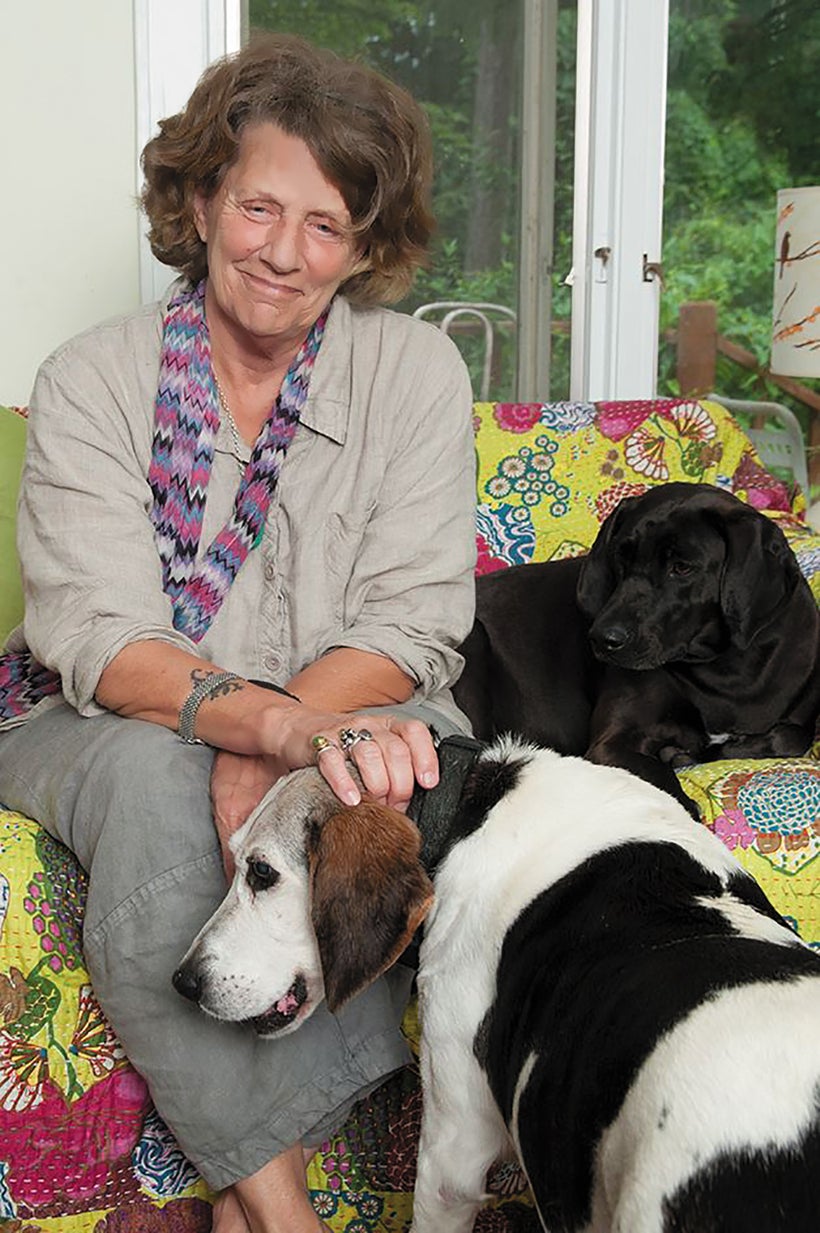 Calling all HuffPost superfans!
Sign up for membership to become a founding member and help shape HuffPost's next chapter
This post was published on the now-closed HuffPost Contributor platform. Contributors control their own work and posted freely to our site. If you need to flag this entry as abusive,
send us an email
.