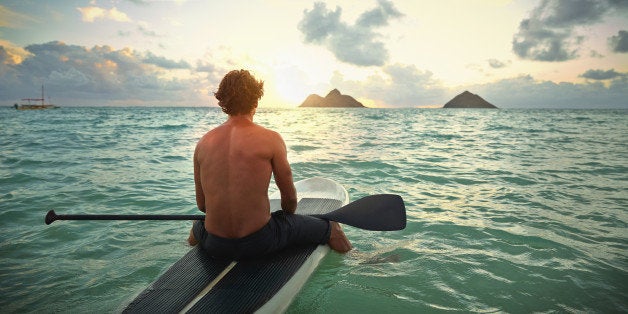 This article is part of the Young & Entrepreneurial series that features young startup founders and entrepreneurs. You can see past features here. To stay up to date with future posts, sign-up here.

Growing up some people just know that they want to become entrepreneurs. They dream about one day starting their own company and growing it into a profitable one. For Sean Conway, entrepreneurship was in his blood. Growing up in a household where his parents were both entrepreneurs, Sean knew from an early age that he wanted to be an entrepreneur as well. So starting at the age of 15, he started reading all the business books he could get his hands on.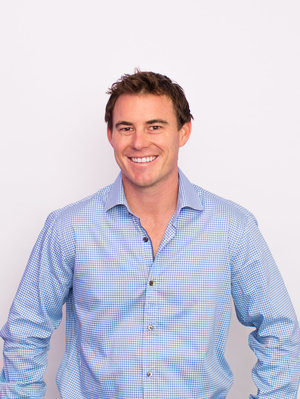 This early passion for entrepreneurship would pay-off as Sean would start his first company Notehall right after college. Notehall is an online marketplace that allows college students to buy and sell class materials.
Notehall would eventually get acquired by Chegg, and Sean would start his second company Pillow Homes, a hospitality platform for short-term living rentals, giving homeowners a pre-determined minimum monthly income from their short-term rentals.
I got to sit down and chat with Sean about his startup journey, the early struggles, the challenges he faced, the lessons he learned and more.
How Notehall was born - Index Cards

The initial idea for Notehall came about when Sean saw this student at the University of Arizona selling index cards for $10 each. He shared, "Then one of my club members told me that he wanted to put notes online and I was like 'omg, that's it. Selling notes online'."
Right at that moment, Sean decided to just take a leap of faith, buy a domain name and get started. However, Sean and his co-founder didn't really have any coding experience so they needed to raise money to finance the product development and starting costs. Initially, Sean and his cofounder raised $15k each from their family and friends to get them started. Sean recalls struggling to make ends meet during the early days of the company especially since they couldn't really find any investors since they didn't have much of a track record.
The 75 Alumni Cold Calls

Searching for funding sources, Sean decided to pick up the alumni contact list of the University of Arizona and start calling the top donors one by one. He shared, "I got a lot of people to answer, but I ended up with only 3 meetings and no funding."
While he may not have gotten funding, Sean's grit, hustle and persistence would help Notehall get into the DreamIt Ventures Accelerator program, get funding and eventually grow Notehall to profitability.
Early Challenges

He shared, "I think one of the biggest challenges was going ahead. It wasn't much of the users just trying to figure out this world of the web when you're not a computer scientist, and trying to understand which metrics matter and how you document them."
Sean shared how DreamIt really helped him learn how to focus on the right metrics. However, it was still a challenge having to develop multiple features and tools to help them acquire more users. Sean shared, "We had to hire these developers for barely anything because we were in a bootstrap budget so we had to convince them to join us even if we didn't really have much experience."
In order to overcome these first few developers, Sean had to make sure that the developers he was bringing in were having fun and enjoyed working on Notehall. He shared, "At the end of the day, we were all in it as a team together. They would be developing and I would be working on it as a team together at 11 pm at night and I would be seated right next to them. Then we would grab a 12 pack of beer and enjoy it together."
The Tipping Point

When Notehall was going through DreamIt, they initially focused on building their business around lecture notes. However, they would realize that nobody really wanted lecture notes. Most students wanted study guides and study notes and 85% of the company's revenue came from there. This was something the team only realized halfway through the semester so they had to regroup.
While Sean and the Notehall team initially thought that they had to give free notes to everyone who signed up, the reality was they only needed to give it to the first five persons who accessed the document since that was enough for them to review it and get other people to start purchasing the document.
Sean shared, "We stopped the freemium model where we were giving everyone free notes. During finals week, it really turned on and we started doubling our revenue every semester after that and until the third semester."
Education company Chegg started noticing this growth and started checking in on Notehall. At this point, Notehall was beating their revenue projections and meeting their numbers.
Chegg Acquires Notehall

While Sean didn't build Notehall with the purpose of selling it to a bigger company, Chegg kept knocking at the door until Sean decided that it was best for Notehall to sell.
While Chegg initially came in with a $3-4M offer that Sean decided to turn down because Notehall was about to raise another round of financing at an $8M valuation, Chegg founder Ayush would call him up right before he decided to sign the new term sheet.
Sean was at an education conference at that time when Ayush would fly to the conference and ask Sean to have dinner with him. In this dinner, Ayush and Sean were negotiating the right price for Notehall. And finally, after a few back and forth, when the price was right, Sean decided to take it.
Sean shared, "It was like one of the weirdest moments of my life. I didn't think I was going to sell the company until the very end. It was an amazing but very awkward feeling."
The Birth of Pillow Homes

After Notehall got acquired, Sean would travel across the world in search of his next adventure. He shared, "I love to travel. I think the more people travel, the more they become their best person. I'm my best person when I travel."
Sean shared with me his experience of visiting the Philippines and interacting with the locals. He expounded, "The smile is universal from country to country to country. I think people in America don't know how lucky they are and they don't understand other cultures. This breeds a lot of problems and controversy in the world."
Sean emphasized how traveling helps you gain more empathy and understand what causes problems. He added, "I want to help more people travel from a real point of view, where you're interacting with locals and your neighbors and immersing yourself in the culture."
It was during this experience of traveling around the world when he saw the impact of Airbnb. At the same time, he also saw a supply issue where people were willing to rent out their homes but didn't how to manage it. This led to the birth of Pillow Homes, which combines the on-demand economy and property management.
While Sean had a hard time raising money for Notehall, this wouldn't be the case for Pillow Homes. Sean would get back together with his Notehall cofounder, hire a few developers and raise over $2.6M.
The Realities of Starting a Startup

While Sean is on his way to building his second company, he emphasized how 99% of press articles on the media don't really show you the realities of starting a startup. He shared, "It's really really hard and people never get it the first time. It's tough, but it's worthwhile. It's one of the most gratifying experiences ever once you see your dream and vision come alive. As long as you have delayed gratification beyond the vast majority of people and if you're a really good fisherman and you sit there for two months and you learn how to catch your fish, that's what it's like."
Sean recalled the days he would setup a tent in schools staying in the halls until 9 pm trying to get people to signup to Notehall. He recalled the days they would work even on Sundays when they were going through the DreamIt accelerator. He recalled the days when he would rent out his apartment for Pillow so they could better understand their customers. Indeed, a lot of it boiled down to patience, grit and a lot of sacrifices.
Sean shared with me how he doesn't get to hang out as much with his friends anymore and he spends most of his time with his team but in the end, it's worth it. He added, "That's what most new entrepreneurs don't know. It can't be about the money. You have to do it because you truly love your idea and it's something you truly believe in. That's the passion you need to have because that's the only thing that gets you through the down terms."
It's now Sean's goal to turn Pillow into a global living network and the best hospitality management platform. Learn more about Pillow Homes by visiting their website here.
---About the Author---

David Ongchoco is a student entrepreneur and avid storyteller from the Philippines studying at the University of Pennsylvania majoring in what he likes to call, LIFE. He is currently working on expanding his for-purpose organization YouthHack. It's David's goal to make an impact in the lives of as many people possible while constantly learning new things every single day. If you have any interesting startup stories, David can be reached via Twitter @DOitChoco. You can also email startupinsider.official@gmail.com.
Popular in the Community