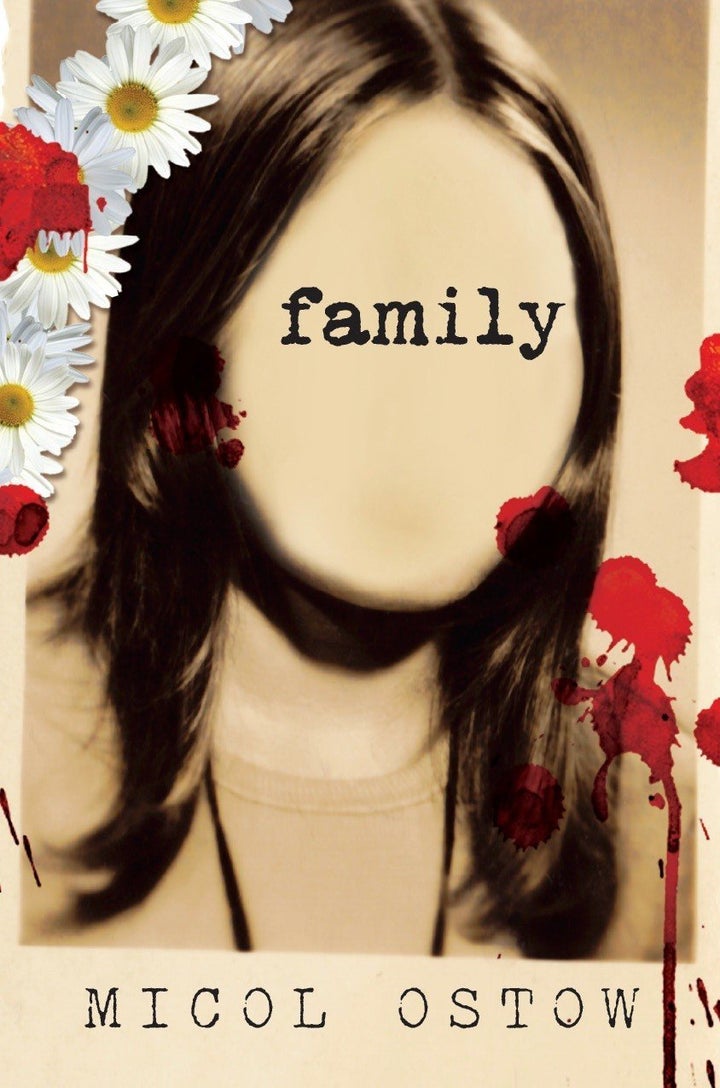 The book twitterverse is aflutter this week with discussion of the New York Times debate around the merits of young adult fiction. Author Joel Stein argues that adults should read books written for adults, and stay away from any book marketed to children and teens, while Lev Grossman offers a defense of the genre, praising its rich storytelling, descriptive clarity and more. "It's a different experience from reading, for example, literary fiction," Grossman writes. "Not better or worse, just different." Five others chime in with their take on the YA explosion, its causes and consequences. Our take: Why not read for yourself and decide? One of these five titles--teen-targeted takes on classic adult narratives--is a great place to start.
"Family" by Micol Ostow
Think: A novelized "Helter Skelter."
Micol Ostow's "Family" is a loose retelling of the Manson family murders through the fresh and impressionable eyes of 17-year-old Melinda. When she flees to San Francisco to escape her sexually abusive stepfather and unsympathetic mother, Melinda quickly falls into the company of Henry, a charismatic musician who seems to be her saving grace, whisking her away to his communal ranch and giving her what she's never had before--a family. Told in beautiful, arresting verse, "Family" captures readers in Melissa's hopelessly devoted world--while effortlessly exploring cult dynamics and showing just how far a young girl will go to belong.
"Delirium" by Lauren Oliver
Think: "Romeo and Juliet" in dystopian Maine.
Forbidden love reaches new heights in Lauren Oliver's "Delirium," a story of a world where romance is literally outlawed. The novel follows Lena, a girl just weeks from her eighteenth birthday, and the mandatory surgery that will prevent her from contracting the feared "deliria nervosa"--otherwise known as love. Lena, who lost her mother to the disease as a child, is content with her loveless, "Pleasantville"-esque existence until she meets Alex, her own sandy-haired rebellious Romeo who challenges everything she's ever known to be true. A fast-paced tale that promises to satiate even the most hopeless romantics, "Delirium" depicts the head-over-heels feelings of first love with an honesty and tenderness that will leave readers with butterflies.
"Trapped" by Michael Northrop
Think: "The Breakfast Club" set in J.G. Ballard's "Concrete Jungle."
Michael Northrop sets this thriller, his second novel, in a rural high school. When six students from wildly different areas of the lunchroom wind up trapped in their school during the worst nor'easter in U.S. history they must get over their differences and learn to work together to have a shot at escape. Scotty Weems, a typical sophomore jock, lets readers know off the bat that his is ultimately no light tale: "I'll be sort of like your guide through all of this. Some of the others might've seen things differently, and some of them might've told it better, but you don't get to pick. You don't because, for one thing, not all of us made it." Chilling and captivating, "Trapped" evokes friendship, fear and the powerful desire not only to survive--but to fit in.
"Tighter" by Adele Griffin
Think: A contemporary "The Turn of The Screw."
Adele Griffin's "Tighter" follows Jamie, a pill-popping 17-year-old battling heartbreak and depression after her married teacher ends their illicit affair. To heal her daughter's mopey spirits, Jamie's mother finds her a summer job caring for the precocious Isa on the idyllic island of Little Bly. But Jamie's New England getaway takes a dark turn when she learns that Isa's last nanny was killed with her boyfriend in a tragic accident. Plagued by unexplained occurrences and visions of the deceased couple, Jamie struggles to get her bearings as the line between fact and fiction and this world and the next becomes undeniably blurred. "Tighter" goes beyond the typical ghost story by mixing in some staples of the young adult genre--heartbreak, terror and the will to move on with truth and grace.
"Beauty Queens" by Libba Bray
Think: A feminist "Lord of the Flies."
Libba Bray breaks the mold of the teen beach read with this satirical take on America's wildly consumerist culture. The Miss Teen Dream pageant hits rough waters when a plane full of contestants crashes on a desert island, leaving the 13 survivors far from their flat irons and completely on their own. At first the girls continue to prep for the pageant and practice their routines under the leadership of the impeccable Miss Texas. But as the days drag on without rescue, the contestants (which include an undercover teen journalist and a transgendered teen in transition) begin to view their prized pageant world with emancipated girl-power eyes. And when they discover that their so-called island is actually the hub of an illegal government weapons trade, they use what they've got (e.g. stiletto catapults and jewelry arrowheads) to survive. With her outlandish concept and quick-witted prose, Bray takes steady aim the pageant world--and upends our ideas of traditional femininity.
Related
Popular in the Community