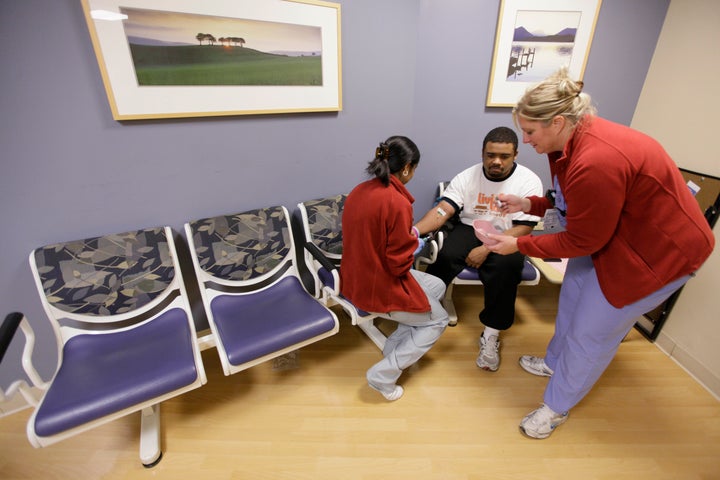 Researchers at the Mount Sinai School of Medicine in New York compared young adults in states that already require insurance companies to cover policyholders' children through age 26 with their counterparts in states without such laws. After Colorado, New Jersey and South Dakota enacted mandates in 2005 or 2006, young adults reported increases in health insurance coverage, more physical exams, a greater likelihood of having a primary care physician, and less occasions when they went without medical care because of costs than their counterparts in 17 states that do not mandate insurance coverage for that age group, according to the report published by journal Pediatrics on Monday.
Obama's health reform law requires most health insurance plans to permit customers to enroll their children until they turn 27. Since the rule took effect in September 2010, about 2.5 million uninsured young adults obtained coverage, the Department of Health and Human Services reported last December. The national law could have a greater impact because it has fewer restrictions on eligibility and benefits than most states' laws, the Mount Sinai researchers predict.
"Our results predict that many more young people will have a personal doctor and regular check-ups, and no longer have to go without care due to cost. These are critical components to provide health security to young people just when they are starting out on their own," Mount Sinai Medical School's Alexander Blum, the lead author of the study, said in a press release. Prior to the U.S. law, adults between the ages of 18 and 26 made up 17 percent of the under-65-year-old population but nearly 30 percent of the uninsured, the report says.
Thirty-four states had similar laws in place before the enactment of national health reform, according to the Mount Sinai researchers. While six of those state laws go further than the U.S. rules, others include restrictions the federal law does not. The researchers based their findings on survey data from the Centers for Disease Control and Prevention and received funding from the Health Resources and Services Administration and the National Institutes of Health, two federal agencies.
REAL LIFE. REAL NEWS. REAL VOICES.
Help us tell more of the stories that matter from voices that too often remain unheard.