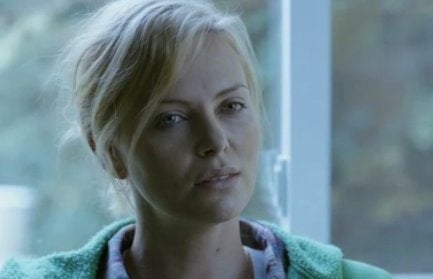 Sure, she's not a serial killer, but Charlize Theron's new role doesn't cast her in a very sweet light at all.
Theron, who won a Best Actress Oscar for her role in "Monster," stars in the Diablo Cody-written, Jason Reitman-directed "Young Adult," a black comedy with a dark horse chance at prestige season glory. Playing a young adult novel author who, down and out, returns to her hometown to try and win back her high school boyfriend. Problem is, he's married, has a kid and is quite content with his life, making them the polar opposites at this point in their lives.
As she throws back shots and flails at love, she becomes closer with a former high school geek played by Patton Oswalt. Disheveled, wry and slightly depressed, he looks like he could be a scene stealer here.
The film, due out on December 9th, will be Theron's first film out in theaters since 2009's "The Road." She'll star next year in "Prometheus" and then as the Evil Queen in "Snow White and the Huntsman."
WATCH
:
Popular in the Community