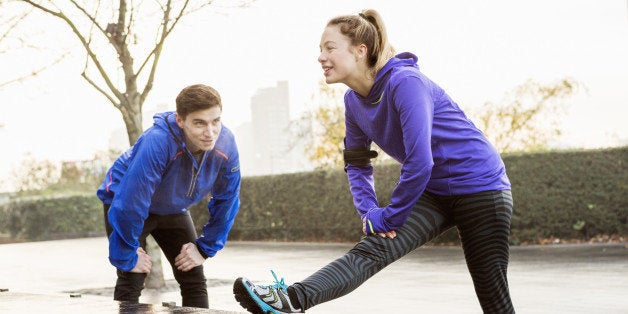 Your middle-aged self thanks you for keeping active in your 20s, a new study suggests.
New research in the journal Neurology shows that regularly engaging in cardio exercise in young adulthood could potentially protect your memory and cognitive health decades down the road.
"This is one more important study that should remind young adults of the brain health benefits of cardio fitness activities such as running, swimming, biking or cardio fitness classes," study researcher David R. Jacobs, Jr, Ph.D., of the University of Minnesota, said in a statement.
Jacobs and colleagues examined the association between cardiovascular fitness and performance on cognitive tests in 2,747 healthy people, who started the study at age 25, on average. They participated in a treadmill test at the start of the study, and then again 20 years later, which involved walking or running on a treadmill for as long as possible, or until they experienced shortness of breath. They also took cognitive tests (to test psychomotor speed, executive functioning and verbal memory) 25 years after the start of the study.
On average, the study participants lasted 10 minutes on the treadmill when they were in their 20s. When they underwent the treadmill test again in middle age, the average time they were able to last on the treadmill decreased 2.9 minutes.
However, researchers did find an association between increased performance on the cardiovascular fitness test in young adulthood and improved memory in middle age. For every extra minute a person was able to stay on the treadmill during the first treadmill test, the better they performed on the cognitive test in middle age. Plus, for people who had smaller differences in the time they lasted on the treadmill from young adulthood to middle age, their performances on the cognitive tests in middle age were better, compared with people who had bigger differences.
This isn't the first time exercise in young adulthood has been shown to pay off in middle age. A study in the journal Psychological Medicine published last year similarly showed that staying active in young adulthood and childhood is associated with higher scores on mental tests at age 50.
Support HuffPost
A No-B.S. Guide To Life
Related
Popular in the Community