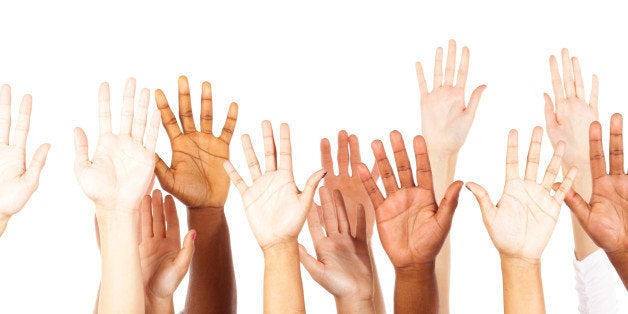 America has a crisis right now around opportunity for young people. The American Dream -- that belief that through hard work and perseverance you can build a better life -- is in peril for a generation.
That is why Opportunity Nation, together with key partners, has convened a National Opportunity Summit on February 26th in Washington, DC. We are bringing together leaders from public, private and nonprofit sectors and hundreds of youth from around the country to expand partnerships in our communities that will generate innovative educational and professional pathways. At this heart of this gathering is a group of young people whose work shows that there is well-founded reason for hope.
Opportunity Leaders are a national network of thought and action partners in Opportunity Nation's campaign who have personal experience with barriers to advancement in America. They are dedicated to removing obstacles for others and expanding upward mobility in their communities.
We are thrilled that 75 of them will be attending the 2015 Summit, lending their voices, perspectives and talents to the national movement to end youth unemployment and disconnection. Our bipartisan campaign of more than 300 nonprofit organizations, businesses and educational institutions believes our problems cannot be solved by one sector alone and that most importantly, they cannot be addressed without young Americans' guidance on the challenges they face and the solutions they want to see.
Members of this Opportunity Leaders group include:
Philip Tryon, a recent graduate of UT-Austin, who has worked with local schools and state government to create more collaboration with nonprofits and businesses in order to give students work-based learning experiences and wraparound support services.
Grace Lee, a sophomore at Claremont McKenna College, where she founded Eunoia EduQuest, an organization in Pomona and Ontario, California, that helps youth pursue college and careers. She runs Inspire Academy, a weekly mentoring program focused on academic advising, leadership, college admissions preparation and financial aid advisement.
Gino Pastori-Ng, co-founder and co-director of Youth SEED, an organization in Oakland, California that trains youth in low-income communities to create their own social enterprise solutions.
When Opportunity Leaders return to their states, they will be championing the message that we must work together to ensure young Americans get their fair shot at economic security and stability. By forcing us to consider opportunity gaps that exist, while connecting people who are not already working together, we can move individuals and communities toward the progress we all want to see.
The essence of this Summit will be the understanding that there are concrete steps each of us can take to expand upward mobility for young people, such as
Mentoring a young person, whether helping them with academic, career, post-secondary access and/or personal support.
Advocating bipartisan policy and action on modernizing career and technical education and juvenile justice reform.
Bringing potential business and nonprofit partners together to create training experiences for youth and hiring pathways.
Utilizing our Opportunity Index -- a tool that uses 16 indicators to give an opportunity score for every county and state in America -- to gather unlikely allies and identify community challenges.
Opportunity Leaders know that these steps are not simply altruistic. They understand that young Americans bring talent, energy and creativity that add value to our companies, communities and country. When our youth do well, we all do well. Now is the time to act.
If you cannot attend this gathering in Washington, DC and to learn more about our Call to Action, we want you to be part of the Summit online. You can join our Leaders in the conversation that is happening on Twitter right now by sharing your #OpportunityMoment: what people or events brought you to where you are today, and what you will do this year to create opportunity for others. We want you to get involved with this campaign because, as Philip, Grace and Gino are showing us, we must take action to rebuild the ladder to opportunity together.
REAL LIFE. REAL NEWS. REAL VOICES.
Help us tell more of the stories that matter from voices that too often remain unheard.