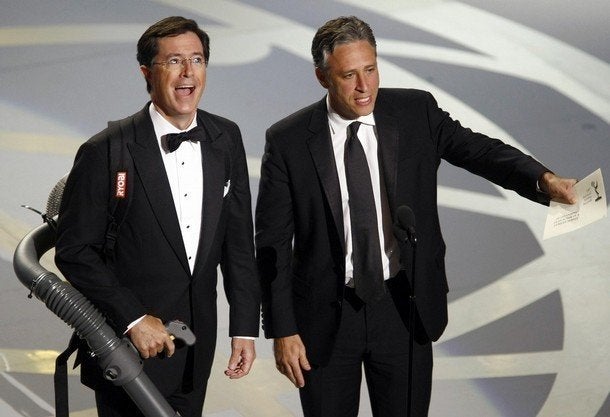 A new poll released Wednesday by Rasmussen Reports found that about one-third of Americans under the age of 40 believe that shows like The Daily Show and The Colbert Report are replacing "traditional" news outlets.
Thirty-two percent (32%) of adults ages 30-39 believe this to be true, while 42% disagree, according to a new Rasmussen Reports national telephone survey.

Thirty percent (30%) of those ages 18-29 say programs like the two Comedy Central shows that feature news reports with a comic twist are replacing traditional news outlets, but 35% disagree and another 35% are not sure.
According to the poll, nearly 39 percent of adults say shows like Stewart's and Colbert's are helping Americans stay informed about current events, and around 21 percent say the shows are "at least somewhat influential in shaping their political opinions."
Many traditional media outlets, like daily print newspapers, are already suffering from a lack of regular readership and severe budget shortfalls. Papers are cutting back from daily publication, and some, like the Rocky Mountain News and the Seattle Post-Intelligencer, are shuttering production completely, and switching to online-only news. Papers all over the country are shedding jobs, cutting pay and closing bureaus.