The Young Artist Initiative (YAI) unfolded when seven individuals - George Dufournier, Rodrigo Mascheroni De Uhart, Erick Espinal, Sharit Ben Asher, Mauricio Tcherassi, Julian Peñalver, and Valentina Botero - turned co-founders came together with one common goal: Empowering Miami's local community of artists to work together and coexist as a collective. I sat down with co-founder, George Dufournier, to dig into the story behind this organization. According to the team, "Miami's avant-garde collective of young artists has made it their mission to contribute a unique substance to the landscape of culture and art."
Miami is a fast-paced city that is endlessly evolving in its cultures and traditions. Therefore in order to thrive, the Young Artists Initiative started from the ground up in 2015 with the objective of emerging at the same pace as the city, through both its artists and its venues. YAI has made it possible to hold up a mutually beneficial organization by sharing its exposure with the artists at work. By launching pop-up events that share a conceptual base and changing venue, the change in venues offers the opportunity for growth not only as an organization, as well as this millennia's topic of interest.
This Generation-Y is candidly focused on exposing cultural and political issues at hand through our work and the media; after all it is the social era. YAI uses the media not only to find these underground artists, but conjointly exposes their savvy talent. The organization promotes itself solely off of word of mouth and the artist's publicity. I myself have been a victim of this genius craft.
Everyone knows someone who knows someone. Therefore, the concept of hosting these forty various artists - twenty visual artists and twenty musical artists - unravels within itself. YAI gives the artists the liberty of getting a feel of the venue prior to the events and inputting the area where they believe their work will thrive best. The YAI team agreed that, "the groundbreaking element of the Young Artists Initiative is that nothing is set in stone". The venues ensure an interactive atmosphere between the artists, the guests, and the environment.
The Young Artist Initiative has hosted very successful events in venues such as Cafeina - A funky Wynwood venue with a joint lounge, gallery, tapas-style restaurant and event spacious patio - where the artists interact with the guests while using the ambiance to their advantage. The environmentally rich space provides a sense of give-and-take, where everyone implements new art forms while collaborating with one another. Other venues included are at the Edition Hotel in Miami Beach, SLS Miami Beach, Bardot Miami located in the Design District, and their latest event's venue, Lou La Vie - prime urban loft space in Downtown Miami.
A new theme is being implemented by YAI, this time where all participating artists have been presented with the challenge of addressing the cultural virus spreading through the streets of Miami. This Cultural Renaissance is a result of YAI partnering up with MicroTheater Miami to present a series of 15-minute short plays. This is the first step YAI has taken towards the dramatic performing arts. Creative Director, Rodrigo Mascheroni De Uhart, stated in a previous Q&A, "As the concept expands and the possibilities accordingly, it was a good time to implement a new art form and we happened to find a great partner for it."
Upon speaking to Rodrigo, he highlighted that his mission isn't to make YAI standout from other cultural organizations, but rather "making it as pure to its identity as possible". The organization has accomplished this by keeping themselves grounded in the creative vision of both understanding and evolving with the cultural wave that has crashed into Miami's shores over the years.
The beauty behind this ingenious idea is the unpredictability carried throughout the events. It's the fact that the events carry no solid definition, and depend solely on word of mouth to account for its success. By bringing together these 40+ varying artists, and creating an interacting environment between the art and the guests, YAI's events unwind into a networking melting pot creating a bond and imprinting a stronger experience for everyone as a whole.
All in all, we have to take into account the group behind the whole operation. It's the seven individuals that collaborated to bring this innovative idea to life. Meet the team behind the Young Artist Initiative:
• George Dufournier (Founder/Chief of Operations) - George's keen business sense, vision and passion allow him to spearhead the overall logistical and organizational components of the brand.
• Erick Espinal (Strategic Development Director) - Erick's powerful presence in be entertainment and hospitality industries has positioned him to oversee the strategic partnerships and growth of the brand.
• Rodrigo Mascheroni de Uhart (Creative Director) - Rodrigo's international background and passion for distinct art forms has allowed him to provide a coherent conceptual and creative direction for the brand.
• Mau Espinosa Tcherassi (Music Director) - Mau's love of music and vast international experience as an underground DJ provide him with the resources necessary to curate an eclectic collective of emerging artists, spanning the musical spectrum.
• Julian Peñalver (Partnership/Brand Ambassador) - Julian leverages his strong professional and social networks and knowledge of Public Relations to ensure accurate positioning of the concept within its demographic.
• Sharit Ben Asher (Spatial Designer) - Sharit's deep understanding of architectural and spatial design are instrumental to her role as the Spatial Designer.
• Valentina Hernandez Botero (Art Director) - Given her precise branding and advertising acumen, Valentina contributes her tailored aesthetic to YAI's online presence and marketing material.
In appreciation of this team's work, and having previously experienced successful YAI's events; I suggest taking time off our busy schedules to recognize the craft at hand. Take my word; attending their upcoming events will exceed all expectations. The Young Artist Initiative has created a new platform presenting nothing short of excellence. This groundbreaking concept and constant effort that the whole YAI team has taken will pay off at Lou La Vie (270 NE 15th Street, Miami, FL 33132) on Saturday May 7th 2016, 8:00pm EST.
A sneak peek into a few of the featured artists: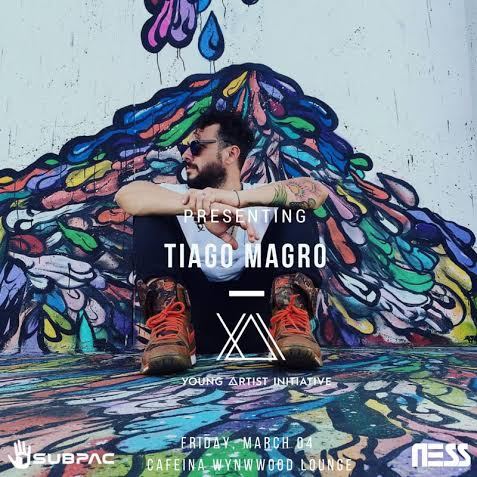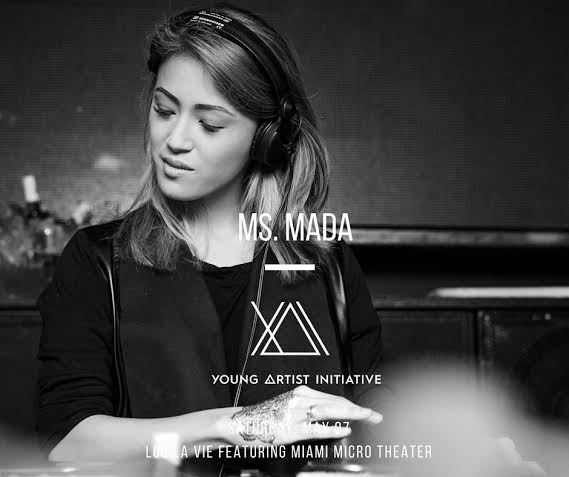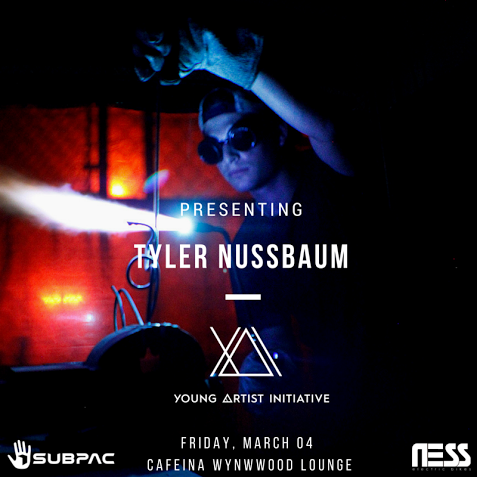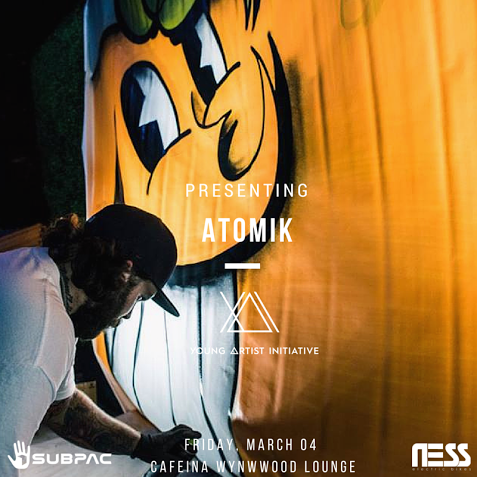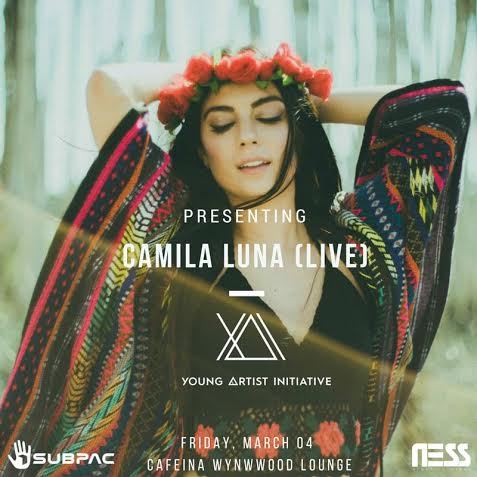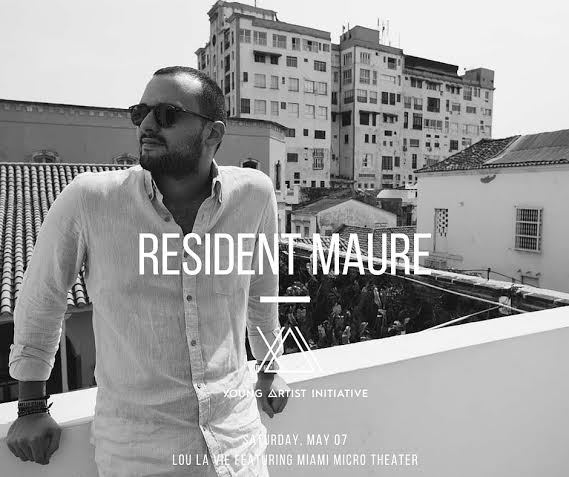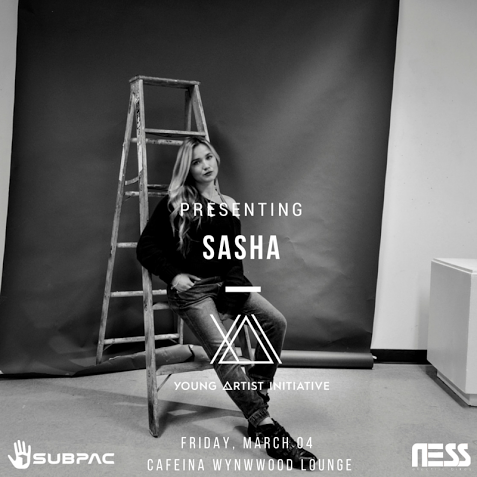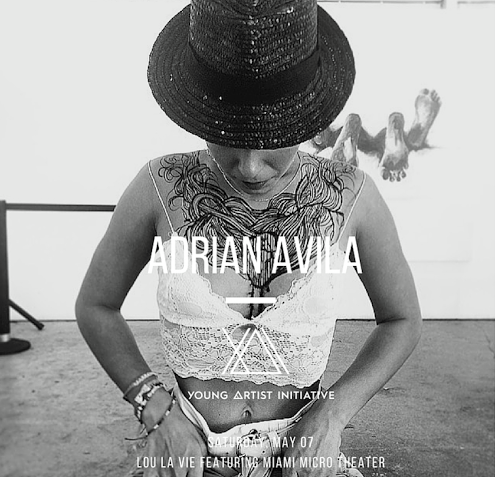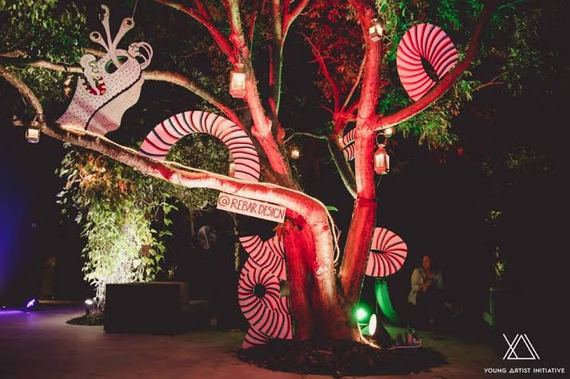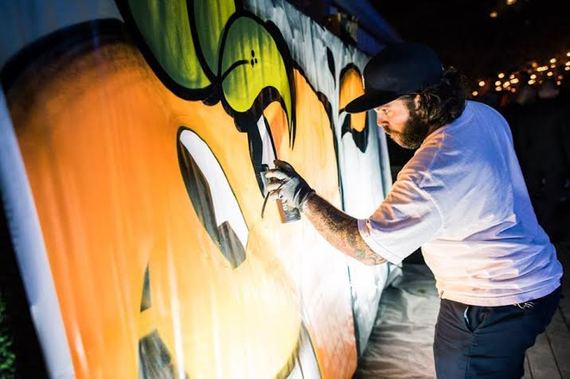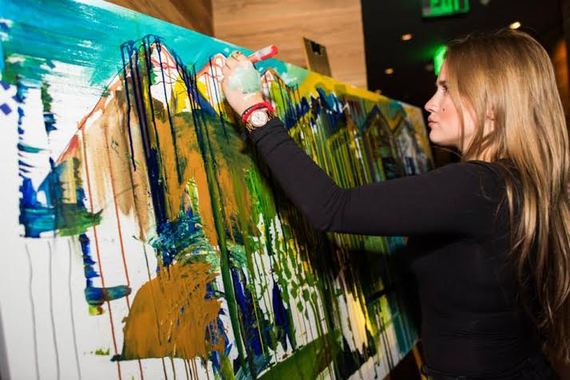 Calling all HuffPost superfans!
Sign up for membership to become a founding member and help shape HuffPost's next chapter