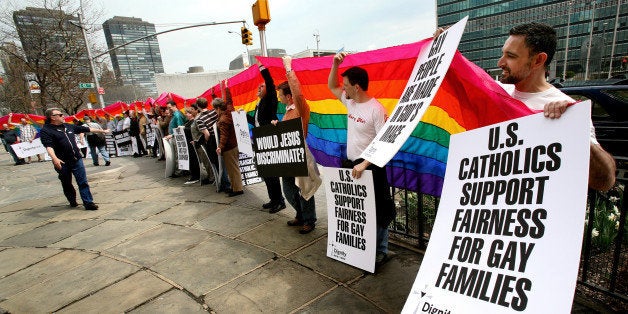 While the Vatican vacillates over whether to welcome gays into the church, the new kids in the flock seem to have no qualms about the subject.
Close to 85% of self-identified Catholics between the ages of 18 and 29 believe gays and lesbians should be accepted by society, according to a 2014 survey conducted by the Pew Research Center.
These younger Catholics are also supportive of legalizing same-sex marriages, with 75% throwing their weight behind the concept.
The positive attitudes toward homosexuality are less likely to be found among older adults. About 57% of Catholics aged 65 and older told Pew that they believe homosexuality should be accepted.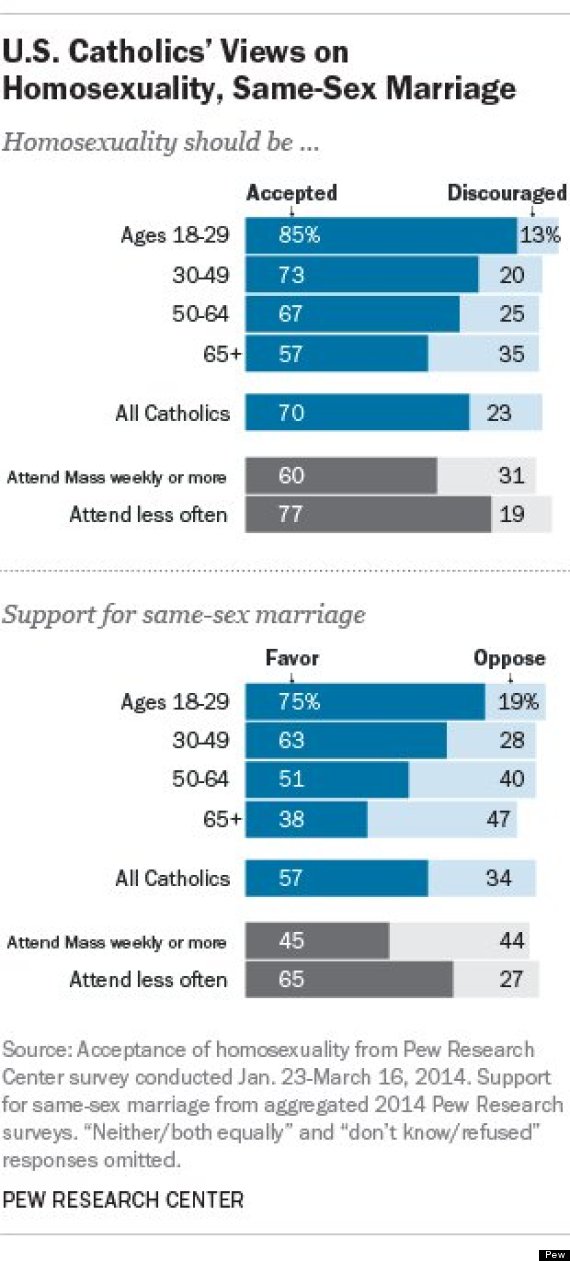 Church attendance may be a factor:
Our research has found that older Catholics attend Mass more frequently than do their younger counterparts, and that Catholics who attend Mass at least weekly are more likely to say that homosexuality should be discouraged than those who do not. But even among churchgoing Catholics of all ages – that is, those who attend Mass at least weekly – roughly twice as many say homosexuality should be accepted (60%) as say it should be discouraged (31%).
Catholic bishops at the Synod of the Family caused a stir earlier this week after questioning whether the church is capable of "welcoming homosexuals persons" into the fold. In a draft report on the Synod proceedings, the bishops suggested "homosexuals have gifts and qualities to offer to the Christian community," RNS reports.
The report caused backlash among conservative bishops, who scrambled to reinforce traditional church teachings on the subject.
The text was later changed from "welcoming homosexual persons" to "providing for homosexuals."
The conservative Catholic website Rorate Caeli claimed the report's welcoming attitude toward homosexuality is "destroying the Church from the inside."
But if the statistics about the rising generation of Catholics is any indication, the Church may face more pressure to approach gays and lesbians with openness as younger Catholics grow to hold increasing power.
LISTEN: What is the Future of LGBT Catholics?
Related
Before You Go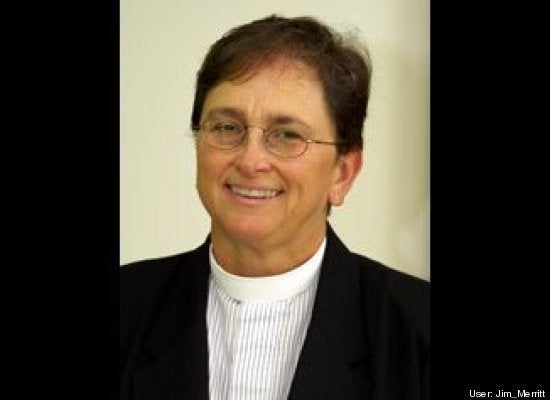 Most Inspiring LGBT Religious Leaders
Popular in the Community