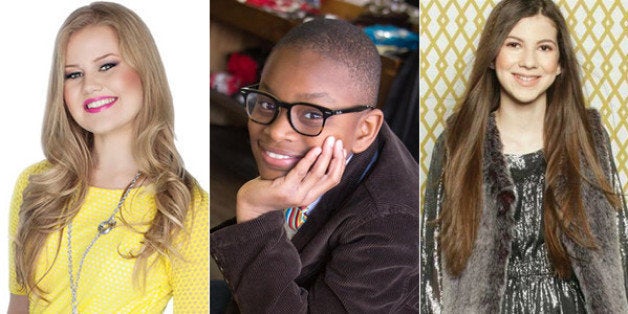 If you think your New Year's resolutions are lofty, we invite you to meet these young fashion designers.
Quietly but confidently, several teens and tweens over the past year have been flexing their fashion skills and establishing themselves as legitimate fashion designers. From the 11-year-old with the bow tie line to the 12-year-old girl creating commission-only graphic tees, these youngsters will blow you away with their passion, drive and sheer talent.
Time to step up those resolutions.
Melissa Jade Aiello, Age 12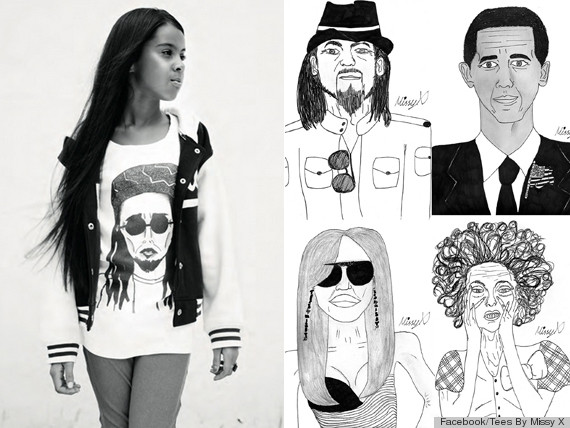 Melissa, or Missy, was born in England in 2001. (Yes, in the 2000s. We're not joking.) But it was a teacher in New York City who encouraged Missy's drawing skills. The then-9-year-old started sketching models and fashion icons from magazines, including Karl Lagerfeld. She put the Karl sketch on a t-shirt, followed by sketches of Anna Wintour, John Galliano and Donatella Versace. She turned it into a t-shirt line called Tees By Missy X. The 12-year-old's growing t-shirt company, which currently operates on "commission-only basis," was recently profiled by Vogue UK.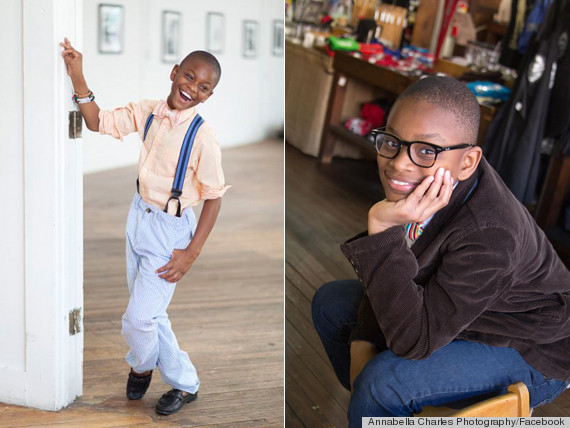 Moziah, who goes by Mo, had been sewing his own ties since his grandmother bought him a sewing machine at age 9. Soon, Mo had created dozens of bow tie styles using vintage fabric, attracting attention from family and friends. With their encouragement, he launched Mo's Bows. (Such a cute name.) Now, at age 11, Mo sells his ties online and at boutiques in Tennessee, South Carolina and Texas -- when he's not at school, that is.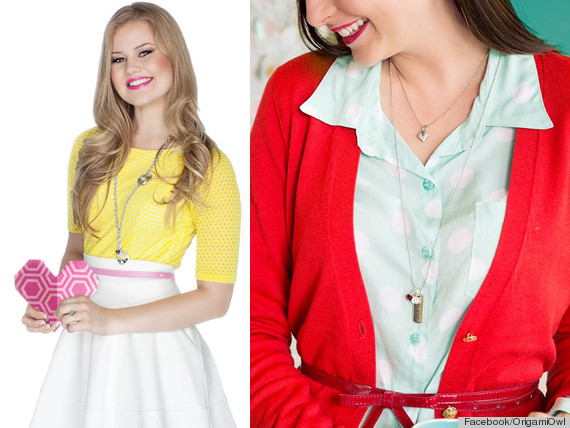 At age 14, Arizona teen Bella informed her parents she wanted her own car for her 16th birthday... so they said she should earn the money herself. She used her babysitting money to buy parts to make locket necklaces, then started selling her own necklaces. She quickly turned the business model into a site called Origami Owl where "designers" can buy the parts to create their own locket jewelry, then sell it at a markup. Bella, now 17, calls it a "social selling jewelry business." Forbes calls it a $250 million business.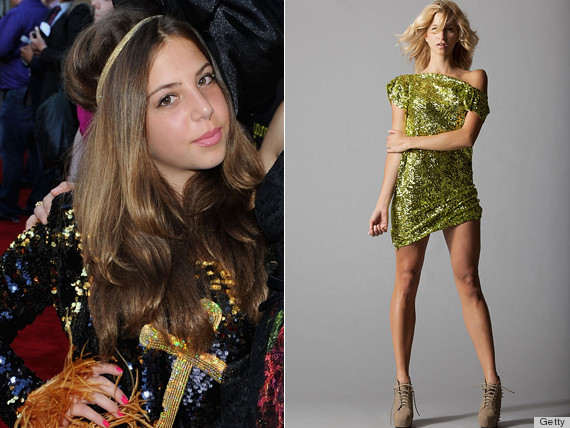 "I started designing when I was four years old when I started cutting up clothing and began repurposing the material," recalls Californian kid Cecilia Cassini. By six, she got a sewing machine for her birthday from her parents. At age 10, she was showing her eponymous clothing line at Los Angeles trunk shows. Now, 14-year-old Cecilia is selling her bright, unabashedly girly clothes at Fred Segal Santa Monica and hanging with celebs... and dressing fabulously for class. "What other girls would wear to a party is what I wear to school," Cassini told Voxxi.
Isabella Rose Taylor, Age 12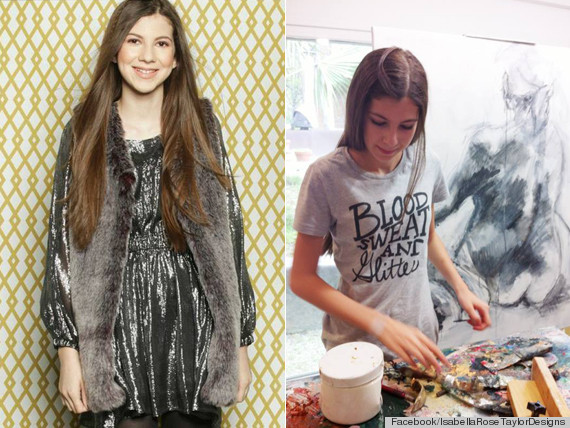 In Austin, Texas, at age 9, Isabella started designing and making clothes inspired by "colors, shapes, poetry, travel and the beauty of everything around me" -- and made specifically for tweens. By the time Isabella was a tween herself, she showed her first eponymous collection at Austin Fashion Week in September 2012, won the event's Rising Star Award and set out to create her second collection. The 12-year-old told "Today" in September 2013, "I think the keys to success are blood, sweat and glitter." Seems to be working well enough.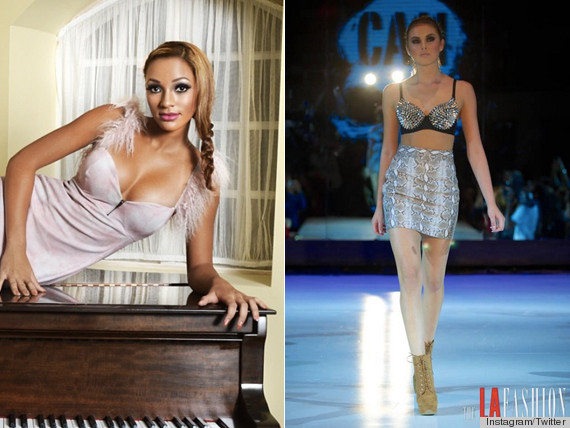 This San Diego native started designing at age 12, but she truly got her start at 15 when she showcased a collection of women's clothing at the Hollywood's Top Designer event in 2012. "I actually wanted to do more of a goth line originally and then I blended more goth and urban styles for a more modern look," Allegra told SheKnows. That city-ready blend is now for sale online and has even been showcased on "Today," an experience Allegra blogged about in HuffPost: "I was excited that I was able to share what I love with such a wide audience."
See more impressive kiddos: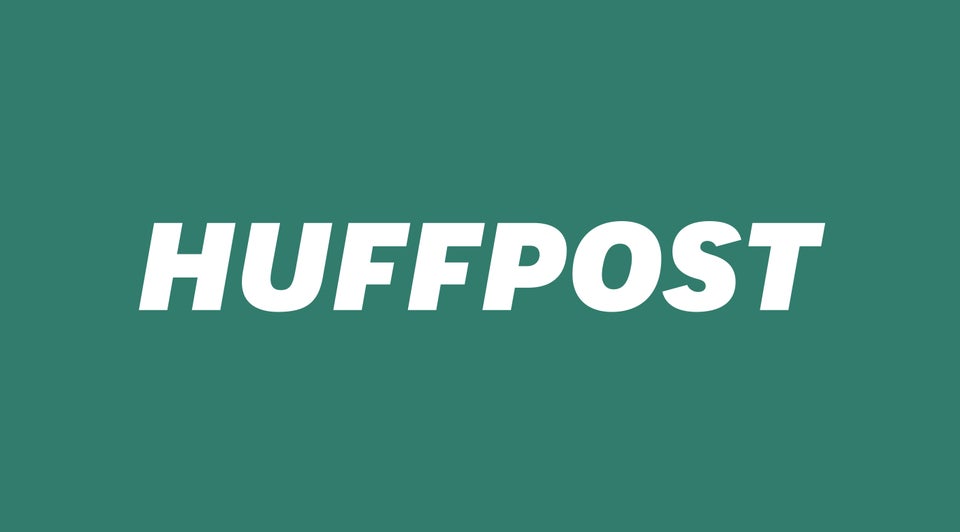 Child Prodigies
Related