When rapper Young Dolph says to "get paid," he actually means it.
The musician handed over $20,000 to two Duke University students fired from their barista jobs for playing Dolph's song "Get Paid" in a campus coffee shop.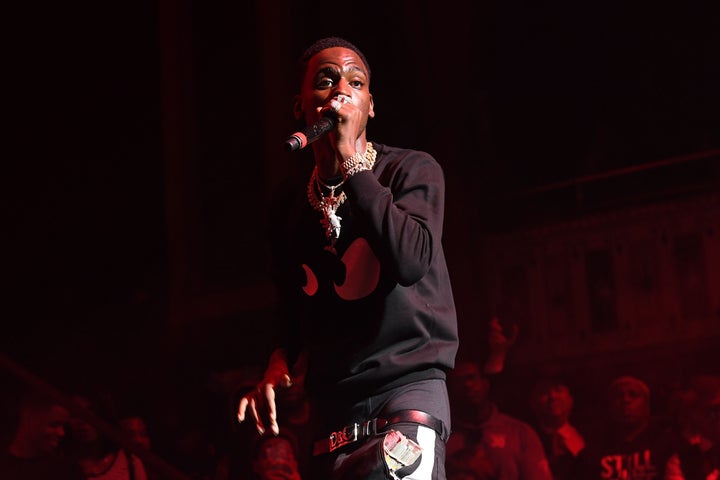 Dolph heard about last week's firings and flew both ex-baristas to his May 11 performance at Miami's Rolling Loud festival for a special surprise. Midway through his set, he invited Britni Brown and Kevin Simmons on stage and gifted them with $20,000.
"So check this out, this what we gon' do. I know for a fact that the VP at that school get money, but he don't get money like Dolph," said the rapper.
"So until y'all get a new job, I got $20,000 for y'all right now." 
 It's unclear if he gave each $20,000, or whether that was the total amount of the gift.
Brown and Simmons were working the Joe Van Gogh coffee shop on Duke's Durham, North Carolina, campus last week when Larry Moneta, the school's vice president of student affairs, complained that Dolph's 2016 song was playing in the shop. Neither student specifically selected the song, and said it was on a playlist they picked earlier in the day.
Brown told local news site Indy Week that when Moneta complained, she immediately turned the song off and offered him a free muffin. 
Moneta's complaints reached the director of Duke's dining services, who told Robbie Roberts, owner of theJoe Van Gogh chain of coffee shops. The students were booted from their jobs on Monday.
News of the firings sparked mass protests on the campus, and word spread to Young Dolph, who mentioned the uproar on Twitter:
After the backlash, both Roberts and Moneta apologized. 
"It was never my intent that any of the Joe Van Gogh employees be terminated, said Moneta, according to Newsweek. "I felt and still feel that the choice of music for the venue was inappropriate, but if my actions in any way lead to their dismissal, I apologize and hope that the JVG management consider ways to reinstate their employment with the company."
Roberts wrote on Joe Van Gogh's blog that the store "apologizes to our employees, customers and community for how we handled a situation involving our Duke University store."
"We attempted to understand Duke's position in this case, but we should have taken a different approach in making personnel decisions. As the owner of the business, I take full responsibility for Joe Van Gogh's actions. I apologize to all of the people directly involved and those who have been touched or offended, of which there are many. We are taking steps to remedy this matter, but all company personnel issues are private and will remain private. Again, my truly sincere apologies."
Roberts said on Friday that his coffee shop chain was cutting ties with Duke.
"Effective immediately, I have decided to cut my company's ties with Duke University. I believe it's the right thing to do to preserve Joe Van Gogh's brand independence without conditions," Roberts said in a statement to the Duke Chronicle.
"I have extended jobs to our entire team at our Duke on-campus store, either at one of our off-campus locations or at our production offices. And, I have reached out to our two baristas who were provided severance so that they may either re-join Joe Van Gogh or secure employment elsewhere if they like."
Calling all HuffPost superfans!
Sign up for membership to become a founding member and help shape HuffPost's next chapter
BEFORE YOU GO
PHOTO GALLERY
25 Surprisingly Real Names Of Your Favorite Rappers