One of the most surprising and perhaps most important new opportunities to arise from the growth of social media is fashion blogging. Young people everywhere are striving to be the next It blogger, to translate their number of followers into dollar signs, and to make a career in this barely-just-defined industry. Megan Mandell, a Philadelphia University student, launched her own blog in Philadelphia and recently launched a jewelry line as well. So, how does she do it?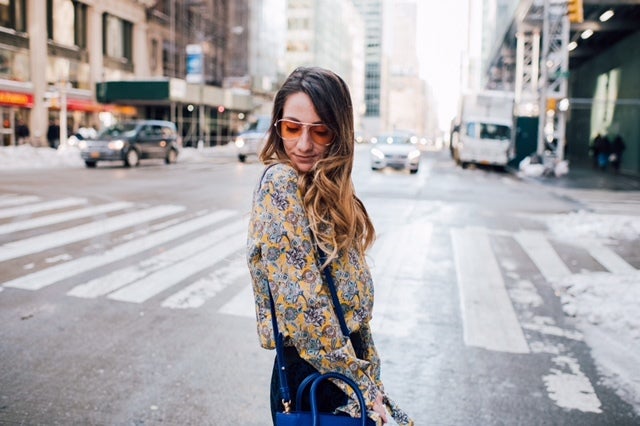 The blogging industry is booming. And perhaps nowhere is this more true than in fashion. Social media has single-handedly taken the fashion industry and turned it on its head: models get booked on their followings; fashion houses invest heavily in social media sponsorship; and something called the fashion influencer was born.
So it is no wonder that some of today's youngest entrepreneurs are taking their chances in this up-and-coming industry.
Meet Megan Mandell. She is the founder of Honest Twenty One, a fashion blog for the diverse and ambitious 20-something. Honest Twenty One is centered around her love and appreciation for women's clothing--from sporty femme to modern chic. But it doesn't stop there: the blog also covers lifestyle topics and trends.
Recently, Megan did what many fashion bloggers dream of: building off the success of her blog and her fashionable reputation, she collaborated with local artisans to launch a new line of jewelry called Auric Label.
I asked Megan to share some of her secrets of success and advice for other aspiring entrepreneurs.
Steve Mariotti: How did you get started as a fashion blogger?
Megan Mandell: I'm a fashion merchandising and management major at Philadelphia University. I started Honest Twenty One a little over a year and a half ago when I began borrowing clothes from different designers around town while a photographer friend shot me. The worst part of starting out was figuring out just how to blog. There are no guidebooks out there. I originally called my blog Something Borrowed because I was focused on borrowed fashions. However, that put me in the middle of wedding sites. I was lost in a sea of photographers and florist. That had nothing to do with me so I had to work hard to find my voice. I needed a name that could be branded on posters etc. What really helped me was creating this win-win relationship with local vendors because I could start my blog and my brand, while also promoting their products in my posts.
Today, social media is my job. It is how I get paid. I have school and this venture 24/7. I never get to shut it off because social media is constant. I partner with brands like Redken, Amazon Fashion. I also created a side business called Auric Label. It is a collaborative jewelry line with two designers who are in Philadelphia. And I'm just launching something with Chanel in the fall. We've grown in such a short time because we were the first to do it in the region.
SM: The fashion blogging market is exploding. What is it like?
MM: The market is saturated and every girl out there wants to be a blogger. What has helped me is that even though I'm a new Philadelphia blogger, I am one of the only ones doing street style. Meanwhile, most other local bloggers hit a different demographic: upper middle class, married with children, etc. I think people come to the blog to hear a different voice: I'm in school and provide advice on how to balance it all.
SM: How important is social media?
MM: Social media is how I grow. It is saturated so it requires new strategies. I can't turn it off. If I'm silent, people want to know where I am. Social media is how I find collaborators. My blog reaches 50 paid visitors a month and brings in jobs. I have 26,000 followers and what my business needs is Instagram and posts. It is my whole environment.
SM: How do you handle stress and how does running a business compare to other stressors?
MM: It's hard. Being in school and having two businesses is stressful but it's a good stress. I have to juggle school and career. I want to balance classes and be sure to graduate on time, but this is also what I want as a career. There are days when I feel like I can't go on but at the end of the day I know there are people out there who call and encourage me. These are my followers and my customers. They'll be there months and years from now. They keep me going. This is my passion so I put the stress away and get the bad days to motivate me.
SM: Where is your jewelry produced?
MM: We are right here in Fishtown. We have only a limited number of styles right now because we wanted to see how things went. We are not brick and mortar ourselves. We have no vendors nor are we wholesalers. We are just online. I'm pleased to report that four styles sold out within three days of launch.
We did just make a deal with South Moon Under. They will now carry all our styles in their stores.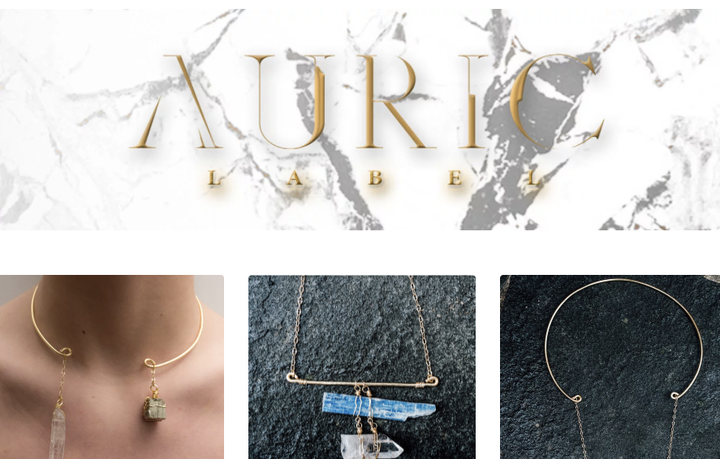 Related
Popular in the Community