Since I founded NFTE in 1987, I have been privileged to meet young people from all over the country who share one key attribute: they aspire to own their own businesses. Every year NFTE brings together several of those young entrepreneurs into a series of competitions--two years ago, I profiled those competitions and the business ideas being refined at each level--to determine which student culminated their years of NFTE coursework and mentoring into the best business plan.
Hundreds of students, family members, educators and business leaders gathered on October 6 for the 2015 NFTE National Youth Entrepreneurship Challenge, presented by the Citi Foundation--to watch the young business people defend not just their ideas--but their plans to implement those ideas too.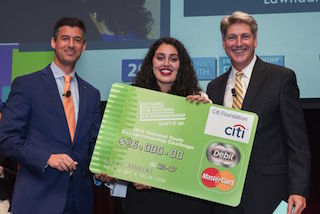 It was a college freshman from California that took home the night's prize--a $25,000 package including scholarship, investment cash, and key resources for her business success. Crystal Sanchez, a freshman at the University of California Irvine and the first in her family to attend college, won with her plan for Guardian Locket, cellular chip disguised as a locket in order to protect women from assault.
"We live in a world where one in three women has a chance of being sexually assaulted," Crystal wrote while she was in school at the Environmental Charter High School.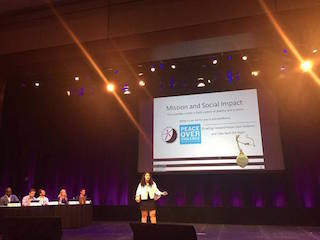 And with those alarming statistics in mind, Crystal designed the device to send an emergency alert to police and family members whenever activated by the user. Because the button is discreetly set in the back of the locket, a user can send the alert--one taps is a fake call to the user's phone; two taps send the location to the police--without being identified by the attacker.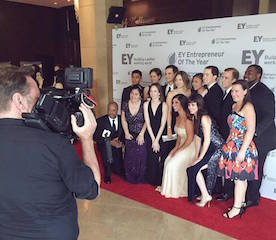 Crystal's win at the National's competition will be an important boost in her quest to bring her business to life. "I am thrilled and honored to win the National Youth Entrepreneurship Challenge," Crystal Sanchez said. "I've learned so much from my teachers, classmates and fellow competitors - I can't wait to get back to work on getting my great product out there and scaling around the country."