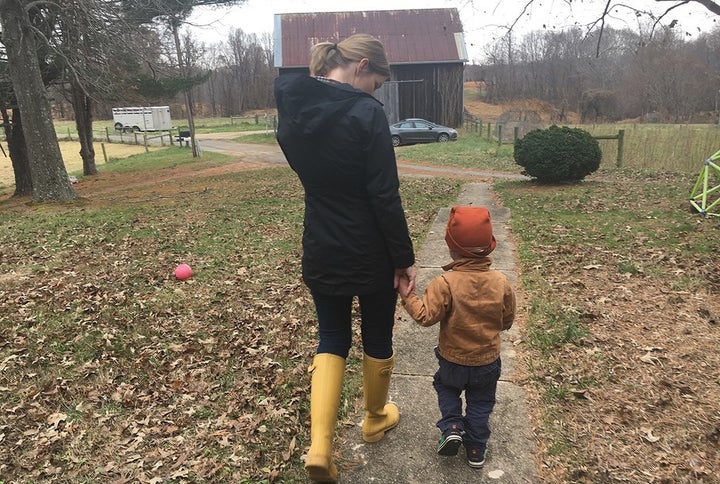 PRINCE FREDERICK, Md. — In some ways, Jamie Tiralla and her family represent farming's past and future.
Tiralla, 36, grew up in rural Calvert County, Maryland, but didn't know anything about farming. Her husband's family, meanwhile, has had its hobby farm for nearly a century.
They moved onto the rolling, 115-acre farm 12 years ago, immediately after celebrating their wedding reception in a barn on the property.
"When he said he wanted to move to the farm and start farming, I was wholeheartedly supportive, but I didn't have any idea what it meant," Tiralla said.
And if the young couple hadn't had Benson Tiralla's family land, they might have chosen to do something else entirely.
Access to affordable land is a chief barrier across the country for young farmers, especially those who are new to agriculture and lack the resources and institutional knowledge of those who grew up on family farms they may inherit.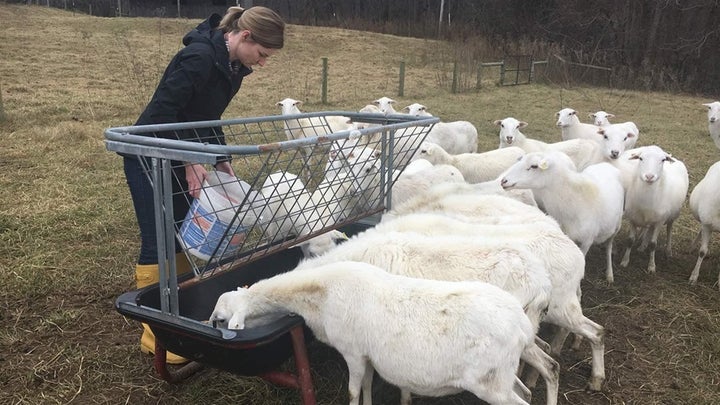 Young farmers such as Tiralla are in the minority as America's family farmers have been graying for 40 years.
Just 4 percent of America's family farms have principal operators younger than 35, while nearly a third are led by someone age 65 or older, according to the federal government's 2012 Agricultural Resource Management Survey. The average principal farm operator in 2012 was 58 years old.
Facing high farmland prices and a capital-intensive industry, farmers under the age of 40 are at a unique disadvantage in becoming the next generation of landowners.
One-tenth of America's farmland, or 91.5 million acres, is expected to have changed hands between 2015 and 2019, census of agriculture data shows. In the Northeast, Plains and West, a larger share is expected to be transferred than in other regions.
Meanwhile, the price of farmland increased almost 2 percent from 2017 to 2018 to a national average of $3,140 an acre, with average prices as high as $8,080 in Iowa, $9,000 in California and $12,700 in New Jersey.
"You're talking about significant capital expenditures before you even plant a seed," said Andrew Bahrenburg, national policy director with the National Young Farmers Coalition. The Hudson, New York-based nonprofit advocates for policy changes and connects young farmers through local chapters.
"Pack on to that difficulty with student loan debt and lack of experience," he said, "and you've got some significant structural barriers to getting young people in."
Many young farmers are new to the agriculture industry. They didn't grow up as "farm kids," raised on family farms and among elders who passed down knowledge collected over generations. In states like Rhode Island, which has the country's most expensive farmland at $13,800 an acre, it's tough for young, landless farmers to compete.
But young farmers are helping themselves through advocacy, entrepreneurship and innovative practices. They pushed for recognition in the federal farm bill, which tends to be geared toward large-scale commodity producers.
The farm bill, which Congress passed and President Donald Trump signed into law earlier this month, will increases funding for farmland financing and training for young farmers, the coalition said. 
Young farmers also are sharing resources through their organizations and promoting agriculture education, which Tiralla, former vice president of the Calvert County Farm Bureau and former chairwoman of the Maryland Farm Bureau Young Farmers Committee, said will be a primary focus for the group's young farmers committee in 2019.
'Shark Tank' for ag
Agriculture education can focus on more than just farming. Earlier this month, an agriculture summit drew students from Maryland high schools alongside a business-casual crowd of farmers, investors, owners of small food businesses, and state and county agriculture representatives.
The summit highlighted a range of agriculture opportunities. Tiralla, a leader in the Maryland Farm Bureau who owns the marketing company All Ag Media in addition to working the family farm, helped organize the daylong event.
"No matter how good of a farmer you are, you can't be successful if you're not part of a community," Tiralla said.
The summit focused on opportunities for so-called "value-added agriculture," which includes turning raw agricultural commodities to products with higher economic values, such as making cucumbers into pickles. The summit also included discussion about agritourism, which includes all those corn mazes and pick-your-own operations.
The summit promoted innovation through a "Shark Tank"-style pitch competition for entrepreneurs. MADTECH, a Huntington, Maryland, company that won $7,500 in the contest, operates drones that allow farmers to survey crops and monitor their land.
The company boasted that its technology provides real-time remedies to save fertilizer and relieves farmers from canvassing fields with pencil and paper in bad weather. The drone presentation was 14-year-old Jenna Seiss' favorite thing she saw at the summit.
"I liked how they said that it could measure the soil and if it's bad or not," said Seiss, a ninth-grader at Smithsburg High School in Smithsburg, Maryland. "A lot of farmers, they don't really know the source of the problem and drones really help solve it faster."
Seiss was among the six high school students brought by agriculture teacher Lee Ruark. Ruark said he knows his students won't become farmers, so he aims to instill a passion for agriculture. "A lot of the kids today, they want high-tech, they want high-wage jobs," Ruark said. "They don't see agriculture as either one of those."
Seiss helps on her grandfather's cattle farm but has not yet decided on a profession. She's torn between becoming a doctor and a veterinarian.
Agriculture is very different than it was when Ruark, 48, grew up on his family's poultry and cattle farm in Princess Anne, Maryland. Back then, he recalled, family farms were more common.
Ruark left home in 1988 to study agriculture at Virginia Tech with plans to return home and manage the farm. But by the time he graduated, his parents had filed for bankruptcy. The farm was gone. He became a teacher instead. 
Of his six immediate neighbors who were farmers when he was growing up, only one remains on their farm, Ruark said. 
Several types of agriculture-related businesses are growing, however. Wineries, craft breweries and distilleries are examples of that trend, while younger industries such as agritourism are expected to expand, according to a study by the Business, Economic and Community Outreach Network at Salisbury University and commissioned by summit organizers Grow & Fortify.
"For people who earn their living from Mother Earth, one way or the other, value-added agriculture doubles their take-home pay on the average," said the founding director of the outreach network, Memo Diriker, said in a telephone interview. "That's good for them and that's good for the state, because that money churns the economy."
Marshal Cahall, a 29-year-old grain farmer on Maryland's Eastern Shore, learned the importance of business diversity in agriculture as a teenager. He recalled his family losing money on its dairy farm for three consecutive years before selling their milk cows and making farming a second source of income.
The experience didn't dissuade him from entering what he described as a "tradition-based business." Instead, he said he's open to different opportunities.
"Let's face it: We can't all be 10,000-acre farmers," Cahall said. "It's about finding your way to be successful as a member of the agriculture community, finding a way to a successful business model, and I think that's going to be different for everyone."
Helping young farmers access land
Cahall has benefited from one of several programs that help young farmers access land and incentivize older farmers to share their resources. He purchased a 171-acre Maryland farm through a USDA Farm Service Agency loan, often an entry point for beginning farmers.
The National Young Farmers Coalition pushed for the farm bill to increase support for the USDA Conservation Reserve Program's Transition Incentives Program. The program offers money to retired or retiring landowners who sell or rent the land to a beginning farmer or rancher or a member of a socially disadvantaged group.
Bahrenburg from the coalition said the group is pleased the compromise farm bill increases program funding to $50 million annually and directs up to $5 million for outreach and technical assistance for beginning farmers and eligible landowners. 
Some states offer their own financing programs for new farmers. In 2018, Minnesota began offering tax credits to landowners when they rent or sell farmland to beginning farmers. Nebraska and Iowa also are among states that provide landowners tax credits when they rent agricultural equipment or assets to beginning farmers. Rhode Island is starting a program to buy farms and sell them to farmers at a lower cost, although the state retains development rights.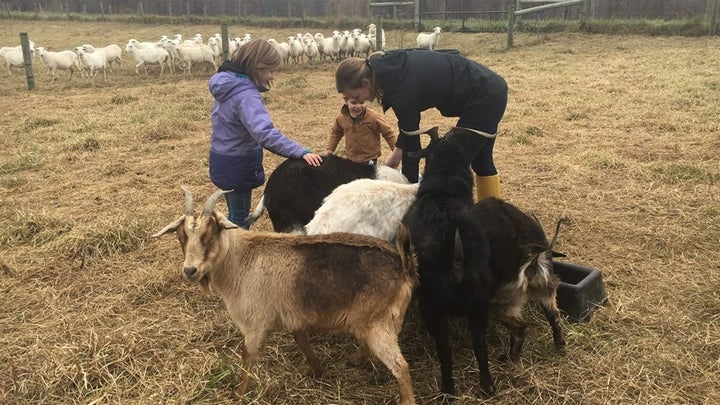 Last year, the Maryland Agricultural and Resource-Based Industry Development Corporation, a quasi-public economic development organization known as MARBIDCO, started its Next Generation Farmland Acquisition Program with $2.5 million in state funding. Annual program funding has been renewed through 2022.
Since it began, Next Gen, as the program is known, has invested nearly $3.5 million in nine purchases in six Maryland counties. The program is geared toward beginning farmers, defined as people who don't own a farm or own less than 20 acres and have limited experiences working on one. Young and beginning farmers can receive up to $500,000 for a down payment at a real estate transfer settlement.
Some experts say policy makers can get creative in crafting programs to help young farmers.  
"My dream has always been to have a policy-supported sweat equity arrangement," said Kathleen Merrigan, executive director of the Swette Center for Sustainable Food Systems at Arizona State University. "A new farmer would be coupled with an old farmer, and they would build equity in the farm through some period of years while they're learning the ropes, which would be a risk mitigation strategy for everyone involved. But we don't really have those mechanisms."
Farm kids
Should Tiralla's children, ages 8, 6 and 3, take over the family farm, they'll continue a long local history. Their ancestors arrived in Calvert County in the 1700s.
Their days begin in the two-story Cape Cod house that was gifted to their father's great-grandmother in 1920. The children roam freely, careful to stay a safe distance from a native azalea bush their great-grandfather planted next to the house for his mother.
On a recent morning, Tiralla got her elder children off to school, and Isaac to her in-laws, who live on a 35-acre farm next door. She fed the 60 breeding ewes and dozen goats. About 16 cows grazed in the distance.
Weekends are spent helping to feed the animals and making farm rounds with their father. Isaac, 3, often runs into the middle of the herd of sheep and giggles when they scatter. Caroline, 8, and Henry, 6, do their homework at a seasonal farmers market, where the Tirallas sell the family's Monnett Farms meat products.
There's hope that one of the children will want to continue the family business, Tiralla said. But if not, their upbringing is teaching them life lessons, such as processing life and death, and how interconnected they are to their surroundings.
"My 3-year-old was at the bus stop one day; he was looking around and waved his arm. He said, 'It's the whole world, Mom.'" Tiralla said. "I think he grasped the idea that we're part of something much bigger than just himself and this farm."