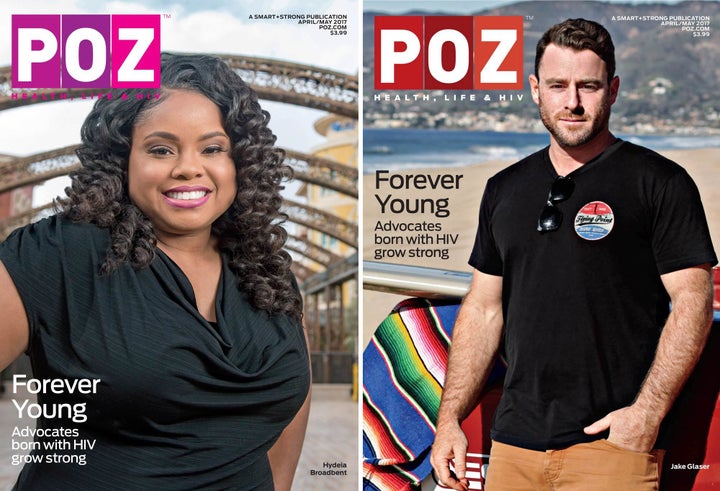 I got the news that I was living with HIV the day after my 22nd birthday. It was 1992, four years before effective treatment arrived.
From that point on, I truly believed throughout the rest of my 20s that I wouldn't live to see my 30th birthday. I'm glad to say that I was wrong.
All of us who are HIV positive have our own unique struggles living with the virus. Nonetheless, I can attest that being a young person living with HIV is especially challenging.
If there is a silver lining to being an HIV-positive young person, perhaps it's that facing your mortality well before most people do helps you grow strong. For Jake Glaser and Hydeia Broadbent, as well as the Meredith siblings—Alee, Mitch and Yonas—that certainly seems to be true.
All of them were born with HIV and featured on past covers of POZ. We caught up with them for this special issue focusing on youth. To celebrate their advocacy, we have featured them again on the cover, which has two versions. Click here for more about their ongoing challenges.
Of the many obstacles facing young people, especially LGBT youth, one of the most challenging is homelessness. Young people are much more vulnerable on the streets than adults, and this greatly increases their HIV risk.
Each year, more than a million people across the country between ages 13 and 24 are counted as homeless. HIV rates among homeless youth nationwide are thought to be as much as two to 10 times higher than the rates among the rest of their peers.
Every year, the U.S. Department of Housing and Urban Development conducts a count of the homeless population nationwide. Housing advocates have long warned that homeless youth have been undercounted, which affects how federal dollars are allocated to help them, including for HIV care. Click here to find out why 2017 could turn out to be a pivotal year for homeless youth and HIV.
Carl Siciliano, founder of the Ali Forney Center, understands more than most how HIV intersects with youth homelessness. The New York City–based organization is the largest housing program nationwide for homeless LGBT youth. Click here for more on the center and Siciliano's advocacy.
Gabriel Maldonado, founder and CEO of TruEvolution Inc. in Riverside, California, also has a passion for helping young people, especially LGBT youth. As a young, Afro-Latino HIV-positive gay man with an MBA, he brings both personal and professional experiences to the table. Click here for more about his group and his insights on how to better address HIV among youth.
REAL LIFE. REAL NEWS. REAL VOICES.
Help us tell more of the stories that matter from voices that too often remain unheard.