The National Republican Congressional Committee's "Young Guns" program represents the best of the best the party has to offer. The congressional candidates who make it into this elite recruitment and training program are the next generation of the GOP -- the freshest, most promising leaders.
This year, the average age of those Young Guns is 49, and the 11 candidates still largely look like the old guard: mostly white, mostly male.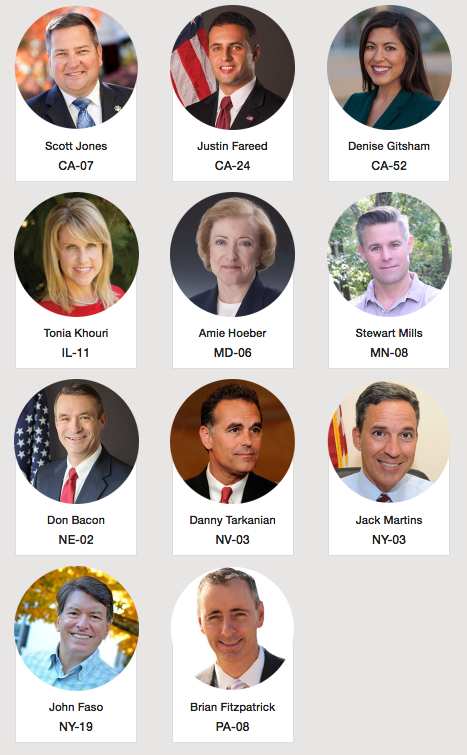 "To reach the Young Guns stage of our committee's recruitment program, candidates must meet our high standards of achievement to ensure a path to victory on Election Day," NRCC Chairman Rep. Greg Walden (R-Ore.) said. "As a committee, we are working to help elect Republicans to maintain our record breaking majority in the House of Representatives and further put into action our ideas that will build a more confident America."
There's no age requirement to be in the Young Guns program. But when it was started in 2008, it was meant to showcase a Republican Party full of new people and new ideas -- best symbolized by the relatively fresh (but still white and male) faces of Reps. Paul Ryan (R-Wis.), Eric Cantor (R-Va.) and Kevin McCarthy (R-Calif.). The three wrote a book in 2010, saying they were "changing the face of the Republican Party."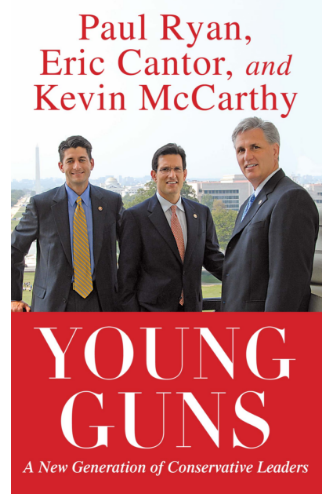 This year, the youngest candidate so far is Justin Fareed, the 27-year-old raising a significant amount of money to replace outgoing Rep. Lois Capps (D-Calif.) in the state's 24th district. 
But the program also includes Amie Hoeber, a former Pentagon official in Ronald Reagan's administration who at 74 is making her first run for office in Maryland's 6th district. Republican John Faso, 63, won his primary in New York's 19th district Tuesday night and will face off against progressive favorite Zephyr Teachout.
The Republican Party has struggled to attract young voters, with the average age of a GOP voter significantly higher than the average Democrat. It's a problem that the Republican National Committee itself has acknowledged. After the 2012 elections, the RNC put out a much-discussed "autopsy report" about what it needed to do to survive, concluding, "Younger voters are increasingly put off by the GOP. A post-election survey of voters ages 18-29 in the battleground states of Virginia, Ohio, Florida, and Colorado found that Republicans have an almost 1:2 favorable/unfavorable rating. Democrats have an almost 2:1 favorable rating."
It seems like the "Young Guns" may be ripe for retirement.
Calling all HuffPost superfans!
Sign up for membership to become a founding member and help shape HuffPost's next chapter
BEFORE YOU GO
PHOTO GALLERY
Paul Ryan's Speaker Election