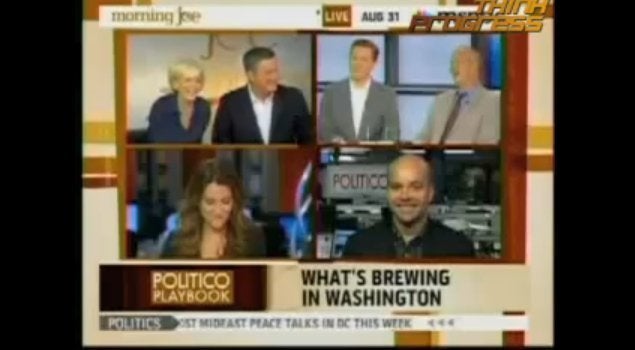 Think Progress flags this clip from today's "Morning Joe" in which the hosts and panel mercilessly mocked the promotional campaign for the new Republican policy prescriptions book by Reps. Eric Cantor, Paul Ryan and Kevin McCarthy.
The ad for the new tome, unfortunately titled "Young Guns: A New Generation of Conservative Leaders," was labeled by by Scarborough as "the worst idea ever" and led to him mocking the "Young Guns" part of the title in an old-time Western voice. The panel is so incredulous by the end of the segment that they start wondering if the ad is some kind of joke.
Ryan has been heralded by conservative pundits for his detailed policy proposal known as the "Road Map." However, as Think Progress notes, his two co-authors of the "Young Guns" have pointedly failed to endorse Ryan's plan.
For more on the new book, click here.
Popular in the Community