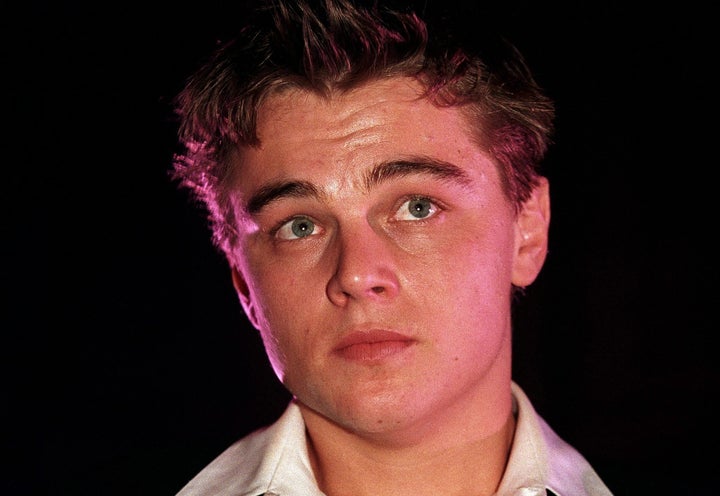 Back in 1998, Leonardo DiCaprio was just a young Hollywood heartthrob whose star some thought would burn out. And he had a lot more in common with Justin Bieber than one might remember. 
On Sunday, after DiCaprio won his very first Oscar for Best Actor for his role in "The Revenant," Jezebel reminded the world that nearly 20 years ago he was the leader of "The Pussy Posse." The moniker was given to DiCaprio's group of friends -- including the likes of Tobey Maguire, David Blaine, Kevin Connelly and Harmony Korine -- who had a penchant for partying and women, and were living in a whirlwind known as "Leomania." 
Nancy Jo Sales gave the world a glimpse of life in the posse for a 1998 New York Magazine article titled "Leo, Prince of the City."
Here are some gems worth reminiscing over. 
Donald Trump wanted to hang out with him. 
"The models are all over him," says Jeffrey Jah, director of the club Life. "He's got rock stars, Puff Daddy, Donald Trump, going over to his table to sit with him. Leo just comes in to hang out with his friends."
He had ladies on the brain. 
"When you're my age," DiCaprio says in The Leonardo DiCaprio Album, "your hormones are just kicking in and there's not much besides sex on your mind."
He was fiscally conservative. 
"I'm the cheapest bastard in the world," the ever-frank DiCaprio has said. "You never know, I may go bankrupt, or lose my career, or have a Hugh Grant situation."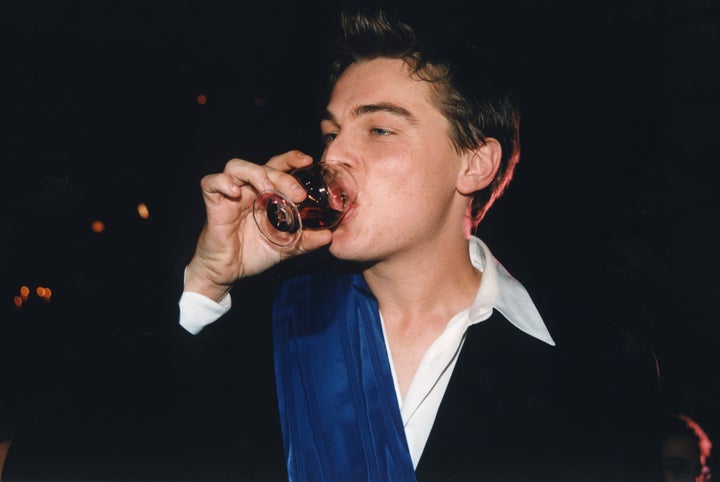 Nightclub antics included stink bombs. 
"New York is like Leo's playground, his Disneyland," says an [unnamed] aspiring director who says he's frequented strip joints with Leo's posse in L.A. "They used to set off stink bombs at Sky Bar. But Leo's not going to act up out here now. Anyone in the of course, movie industry could be sitting at the next table. No one in the industry cares what he does in New York."
There were some paparazzi run-ins. 
This March, Leo and the posse reportedly bombarded paparazzi with grapes from upstairs at the Mercer Hotel. ("That doesn't sound like Leonardo," Guagenti told the Daily News. "Does it?" asked the paper.) And Leo was spotted throwing litter off the Brooklyn Promenade onto cars traveling below on the BQE ("before speeding away in his chauffeur-driven Mercedes," said the New York Post).
And his friends always wanted to defend him. 
"They get off on protecting him -- they're always ready to start yelling and swinging," grouses paparazzo John Barrett, who admits to having chased Leo around town on several occasions. "They were rushing me outside Moomba ...  Here I am at my age dealing with a pack of little brats like that."
He had an interesting relationship with his father.
DiCaprio said in the best-selling Leonardo DiCaprio Album, which also recounts an early Leo memory -- killing a pigeon -- as well as the time his father, George, a "bohemian" comic-book trader, urged his son to go off and lose his virginity. Leo, then 6, declined.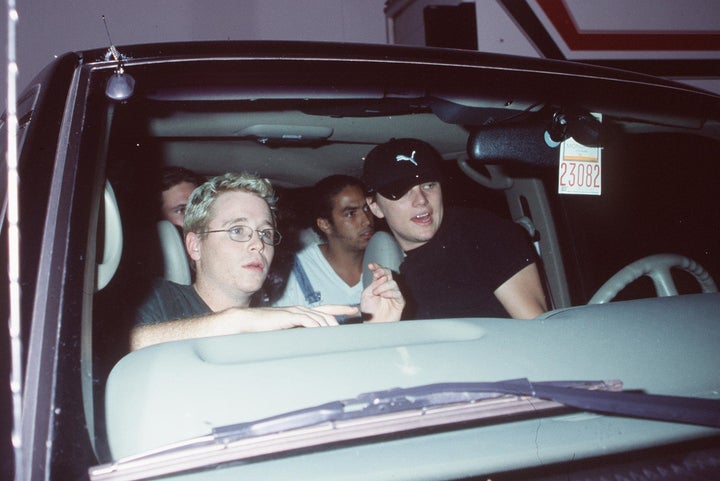 CORRECTION: This post previously misidentified Patrick Connelly as one of  DiCaprio's friends. Actor Kevin Connelly was part of "The Pussy Posse."
REAL LIFE. REAL NEWS. REAL VOICES.
Help us tell more of the stories that matter from voices that too often remain unheard.
BEFORE YOU GO
PHOTO GALLERY
Leonardo DiCaprio Style Evolution