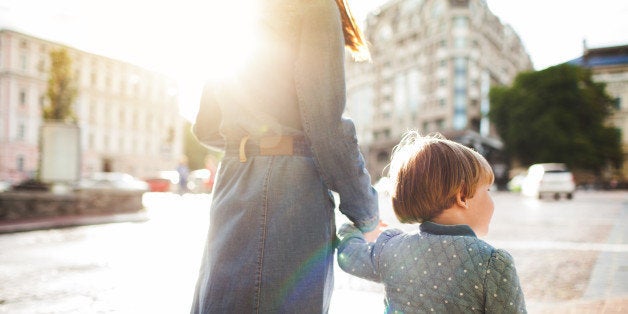 Millennials may be largest cohort in the U.S. but don't be confused; they're comprised of many subsegments. More than 22 million millennial parents live in the U.S., with about 9,000 babies born to them each day. Of those parents, millennial moms divide into two segments: young millennial moms (18-24 year olds) and mature millennial moms (25-34 year olds).
(Full disclosure: I describe older millennial moms as "mature" to make myself feel better about being in the latter segment.)
Like other mature millennials born in the '80s, my grandparents primarily raised me and I exemplify some traits similar to generation X: self-reliance, skepticism and pragmatism. It's funny; just as the contrast between a mom with one child and one with more than one child is tremendous, so is the contrast between a young and mature millennial mom. I constantly see the younger subsegment exemplify traits labeled to all millennials. They're idealistic in their expectations for their children (generation Alpha), yet somehow simultaneously manage to helicopter parent while overseeing an egalitarian household.
Admittedly, I'm occasionally guilty of behaving like a younger millennial mom from time to time, but as a cautionary tale to those moms, I'm sharing the three things I used to do that were driving me to become the worst mom. I changed my behavior and tapped more into my "generation X mom" side for myself and for the sake of those around me.
I helicoptered during dinnertime. It has been proven by data that family meal planning is stressful. In fact, 30% of millennials are concerned about other parents' judging the food their children eat. I used to spend so much time repeating "eat your dinner" to my 5-year-old I ended up being the one at the end of the meal with a full plate of cold vegetables. Why?
Helicoptering is restraining, time-consuming and stressful -- but not to the children... to the mom! I learned there's nothing wrong with pulling in the reins a bit if my child isn't eating quinoa and falafel patties. Who cares if she eats chicken nuggets from time to time? Newsflash: No one likes the mom who endlessly brags about the fact that their children don't eat chicken nuggets anyway.
I believed my child was an exceptional student... with no facts to prove it. When I reviewed the lessons and activities of the day with my child's teacher every afternoon at pickup, I thought she was a prodigy. It wasn't until I witnessed my daughter in a classroom setting that I truly comprehended how she performed academically. Albeit intelligent, she wasn't perfect and there was opportunity for development.
Shadowing children at school confirms or denies a mom's presumptions, and the mom will be able to reference specific behaviors worthy of praise or further discussion. They will learn: when their child raises their hand at every question posed to the class, are they really enriching the lesson... or just disputing it?
I never wanted to call it quits on extraneous activities. Despite hearing from four swim instructors that my "star swimmer" excelled in private lessons, her fifth instructor candidly said she was regressing and should be moved to the same session as her 1-year-old brother. Ouch. Instead of spewing venom at that swim instructor and hurling a nearby rescue tube into the pool, it me for me to be realistic. She wasn't the best at swimming; in fact she couldn't swim at all! My daughter was no Michael Phelps, but another member of the "everyone gets a trophy" team.
When I stopped paying for swim sessions I realized I was most infuriated with myself; in less than one year I paid over $500 via multiple sessions to learn a lesson I intuitively knew shortly after the second one. 36% of millennials may think their friend's children participate in too many activities, but I predict the percentage of millennials who think THEIR OWN children participate in too many activities is even higher. Now I understand it's okay if my children don't participate in EVERYTHING, or even be the best at everything they do.
In today's world of digitally documenting a child's every move, it seems as though everyone is raising perfect offspring. When compared to generation X and baby boomers, twice the amount of millennials say social media posts by other parents make them feel like an inadequate parent. That can lead to high-level anxiety for a young millennial mom.
I empathize with the social pressures of raising generation Alpha, and find myself giving in to it from time to time. But just as I changed my behavior, so should young millennial moms for their mental health and for the sake of those around them (their spouses, teachers, even other moms). I found it's okay to be enthusiastic about my children's future, just not delusional.
Related