My mom asked me what I wanted for Christmas this year. I'm a lucky guy to have options like that.
I'm even more lucky to have a loving mother around to ask me that question in the first place.
I really didn't know what to tell her.
She glanced over at me and made a gesture with her hands that looked like grasping at cash. I looked over at my fiancé who was also in the room and smiled at her.
Suddenly I knew what my mother was saying- she was asking if I wanted money for Christmas.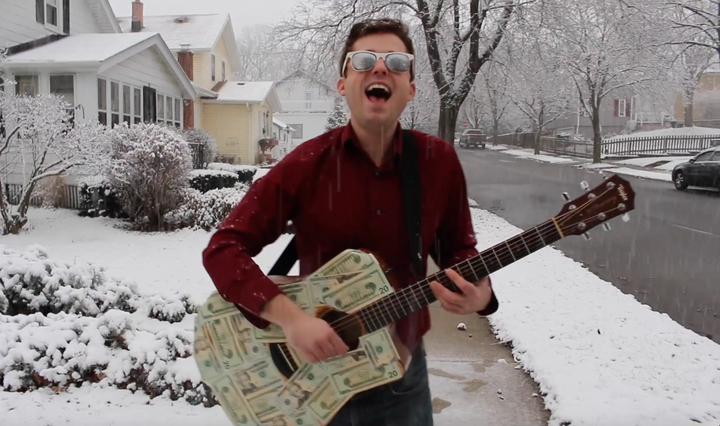 "Who wouldn't want money for Christmas?" I thought, especially those burdened by student loans, mortgages, or a disproportionate work-life balance.
I immediately committed myself to the facetious task of covering my newly purchased piano in strands of cash held together by scotch tape.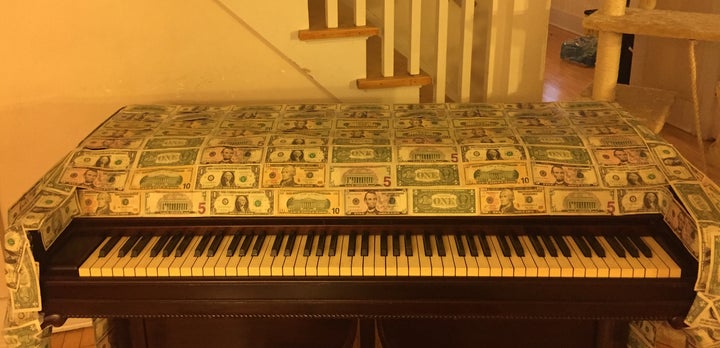 It seemed like a natural choice to include both my mother and my fiancé in this music video I was making for Ian & The Dream. It was no surprise to me that the two women closest to me in my life both did a great job.
What came as a surprise is the overwhelmingly positive response the video is getting, especially in my fiancé's home country of Vietnam.
My fiancé was generous enough to let me use one of her crisp "Lucky money" bills she got from a relative in Vietnam for my music video.
Good fortune. That's my wish for everyone this Holiday Season.

"A gift card is money you can do less with, and I'll probably forget." But it may not be a joke after all: a Time.com Money article asserts that gift cards are often lost no matter how personal they are for the recipient.
In other words, "Gimme Money For Christmas."
May your cup overflow this Holiday Season, no matter where you are or what you're celebrating.