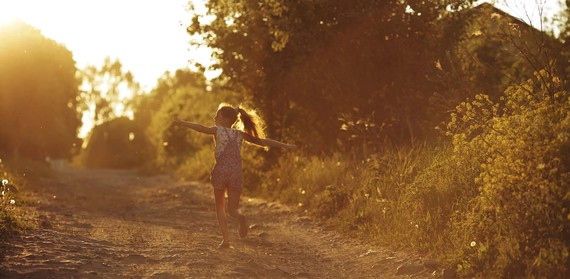 We all know that young minds are impressionable. But apparently impressions only stick after some deep REM sleep. New evidence suggests that the largely unknown, reparative stage is critical for brain development, as that's when a child's experiences are transformed into memories and abilities.
Led by Marcos Frank, a professor of medical sciences at Washington State University in Spokane, researchers studied the effects of sleep in young animals as it relates to brain development. The researchers placed a patch placed over one eye of the animals, and monitored their vision development while awake and asleep. In their testing, the researchers noticed that the animals' brains were active during sleep and awake. But it's only when ERK (an enzyme activated solely during REM sleep) is released that the pathways were made concrete.
"REM sleep acts like the chemical developer in old-fashioned photography to make traces of experience more permanent and focused in the brain," said professor Frank in a release made by the University. "These traces tend to vanish without REM sleep and the brain basically forgets what it saw."
What's more, Frank and his researchers also discovered that the brain activity during REM sleep is very similar to the brain's activity when awake. "It's as if the neurons were dreaming of their waking experience," he said of the process.
The study proves that sleep is critical for developing minds, and that REM sleep in particular is critical in the remodeling stages (for example, when the brain is adjusting to new language and social skills). There's no denying that sleep is paramount in early development, but Professor Frank's study makes that even more clear.
"There is a lot of data accumulating that says the amount of sleep a child gets impacts his or her ability to do well in school," he said. "This study helps explain why this might be — and why we should be cautious about restricting sleep in our children."