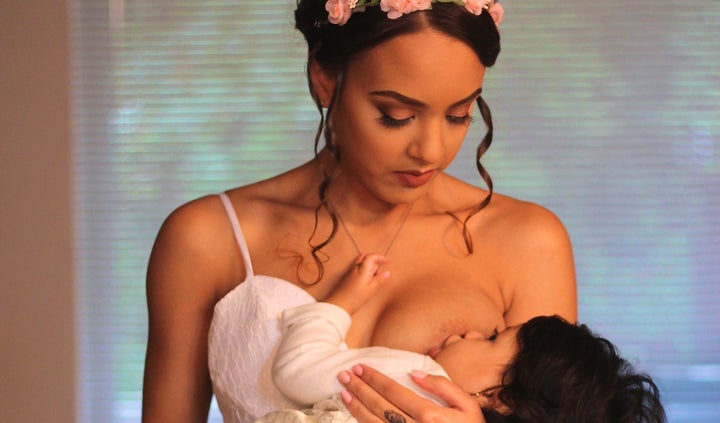 Bride Emma Coleman gave birth to her daughter Catalaya at 19 years old. As a young mom, she sometimes felt others questioning her abilities as a parent.
But one photo, taken at Coleman's Sept. 24 wedding to Adrian Hernandez, is a snapshot of her dedication to her 8-month-old baby.
I'm a young mom (19) from Seattle this was on my wedding day (Sep. 24th, 2016) and it's one of my favorite pictures from that day. Being young I know the added pressure to do right by your child and I'm glad I stuck with it. Even on my wedding day I found a way to make it work.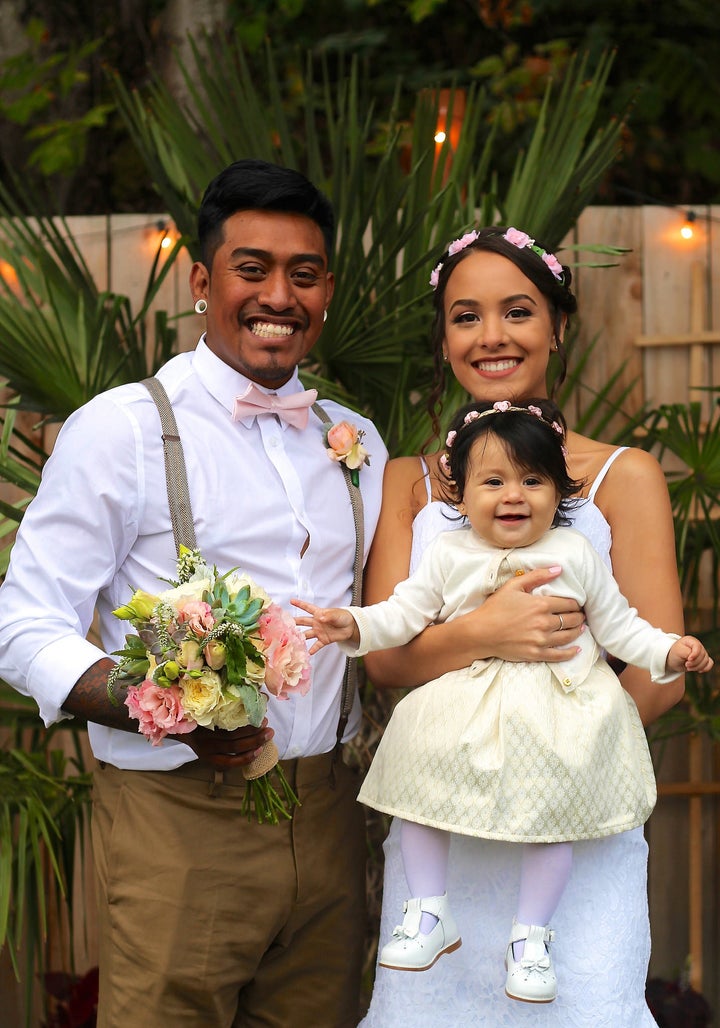 "People tend to judge my parenting skills," the bride told The Huffington Post. "This photo is proof of my love for her and the sacrifice I'm willing to make to keep her happy. Even on a day as important as my wedding day.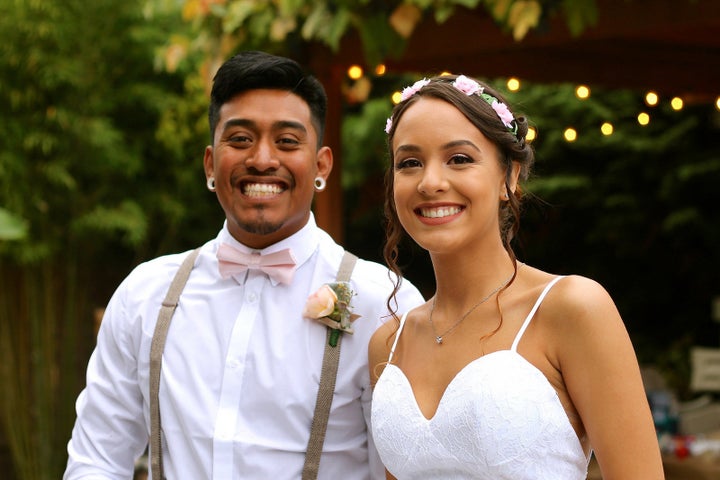 "It really shows the incredible bond I have with my daughter," she added. "When you look at the picture you can feel the love that I have for her."
The intimate wedding was held in a friend's backyard in Tukwila, Washington. Coleman told HuffPost how special it was to have Catalaya there to witness the special day.
"I absolutely loved having her there to celebrate with us," she said. "When I was younger I never imagined getting married this young or having a child before getting married. But I wouldn't change a thing about my life. I have a wonderful husband who loves me and a beautiful daughter who means everything to us and our family."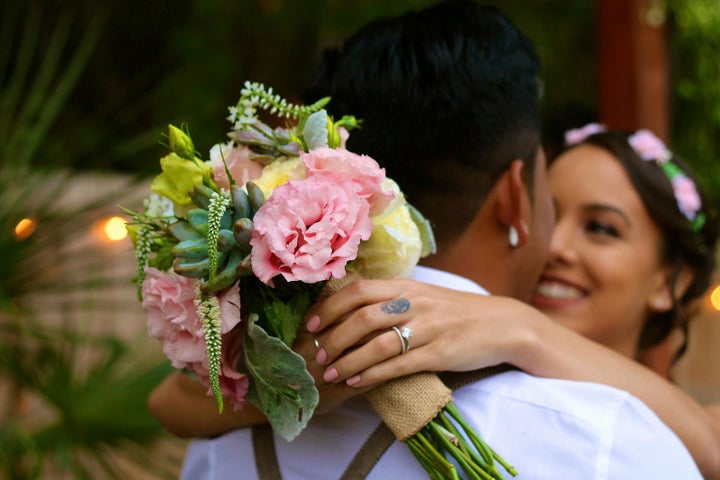 Breastfeeding wasn't always easy for Coleman, but she has grown to love her journey.
"At the beginning it was hard and extremely demanding," she said. "It still is at times. But for me, it came so naturally and I'm very lucky. It's not always so easy to be successful at it. Breastfeeding is literally a full-time job!"
As the breastfeeding picture makes the rounds on social media, Coleman hopes people who come across it find some beauty or inspiration in it.
"I hope that when people see the picture, they feel the love and the connection I have with my daughter."
Before You Go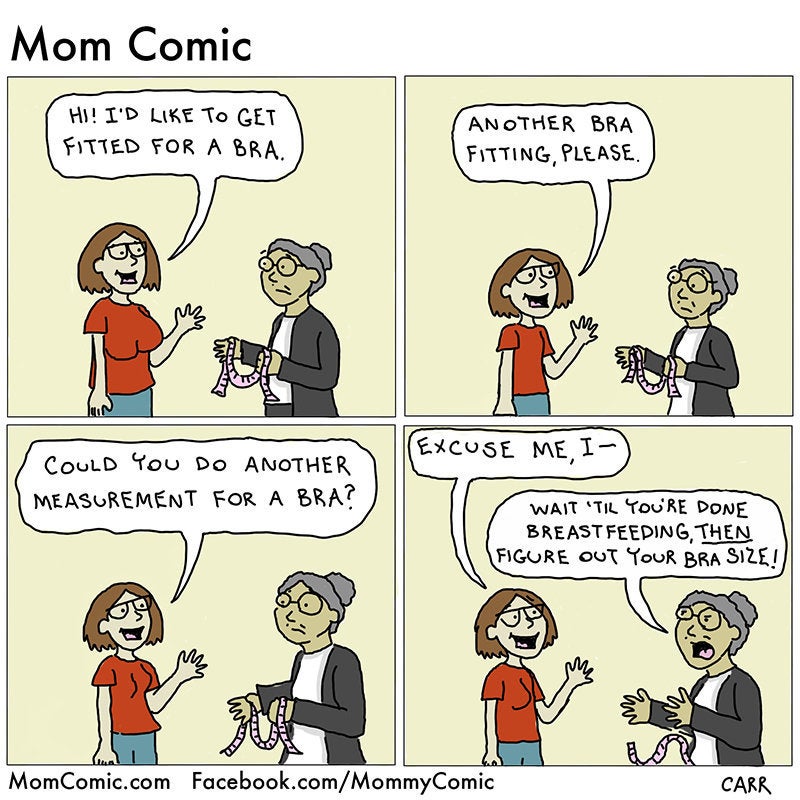 Comics That Capture The Highs And Lows Of Breastfeeding