Traditional is not a word in the Encore Jets dictionary. From the company's founding values, to the booking and execution, CEO, Chris Bannister, and President, Sami Belbase, went against the norm to embrace a new type of private jet experience--crediting better management, human touch, partnerships and technology to their successful take off with on demand charters at wholesale pricing.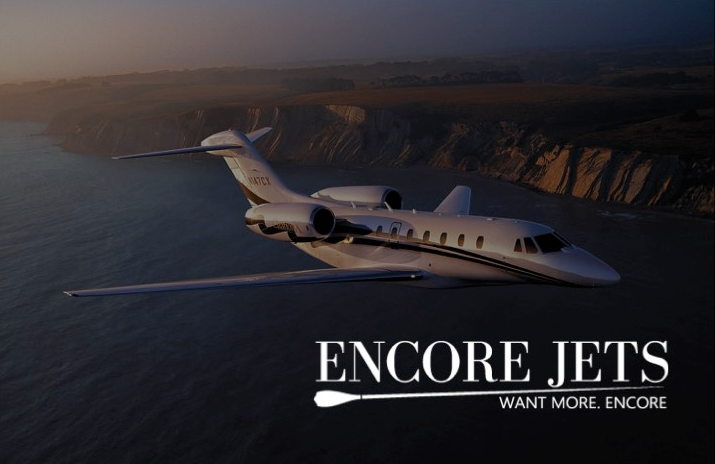 "There's no markups," says Bannister. "We get the price point directly from the operator." To those who don't fly private, this means the fees that brokers typically charge clients on top of the original operator's wholesale price, are non-existent. "We're about transparency and efficiency," explains Belbase.
Instead of making money off the sale of a private flight, Encore Jets functions per an annual membership premium that inducts members into a lifestyle partnership, where preferred rates are transferred directly from the company to the client--cutting out the middleman; therefore, excluding the extra costs. "We have that competitive advantage because we're not using traditional methods," Belbase reinforces.
The $10,000 yearly premium not only covers on demand charters in real time and wholesale pricing, but also gives access to concierge, travel agents and complimentary flights. "This is something that's really cool and traditional brokers have never done something like this," says Belbase. He further explains that as a combined result of technology and the company's access to the exclusive operator's database, Encore Jets has the ability to track thousands of aircrafts, nationally and internationally, to not only guarantee the best price, but to see if they can snag a flight at no cost, with the occurrence of an "empty leg."
"When an aircraft is repositioning to pick up a client or heading back home, it's flying empty," explains Bannister, with Belbase chiming in, "Our technology and network has allowed us to economize this market by selling these empty legs at discounted rates to clients, and offering our own exclusively owned empty legs as complimentary flights to our members."
Cost efficiency and convenience are two principles that the duo have founded the company on and will not sacrifice. This transfers into the perks that go beyond private planes and extend into the Encore Jets membership. "Even though we are a private jet company, we are an extension of lifestyle management," says Belbase, something they credit to their partnerships with various experts across the industry. These include Hakkasan Nightclub, Omnia Nightclub, Status Luxury Group and The New York & Miami Social Club, so whether you plan on clubbing, dining or simply relaxing upon touchdown, your itinerary is covered. "Our partnerships are so strategic and that's been a vital role in building our business the right way," says Belbase.
The "right way" revolves around giving customers the best opportunities and the best experiences, while also "lifting the veil on private aviation" to change the name of the private jet game. Because, although, both Bannister and Belbase were always interested in travel, private jets weren't something they grew up around until they eventually broke into the industry after college.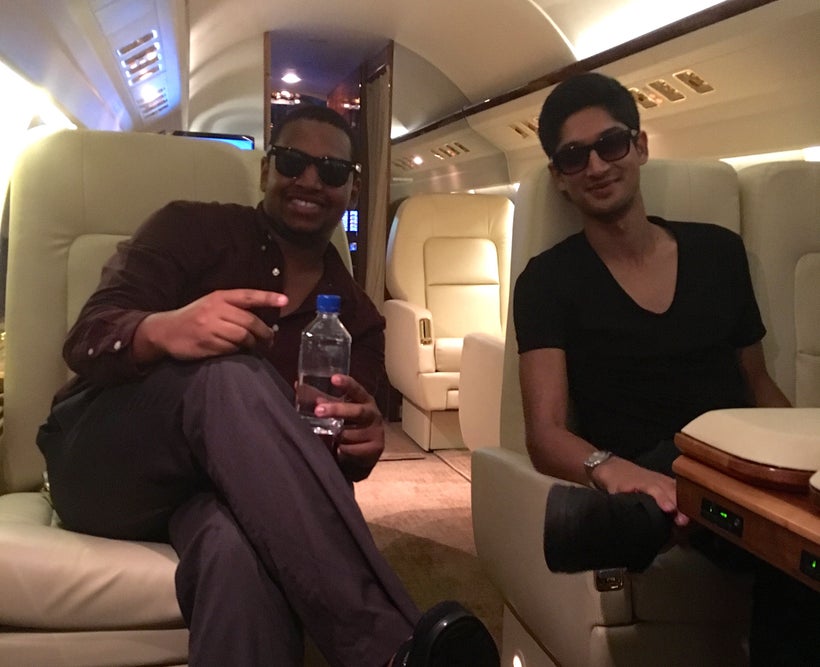 Having both majored in business, Belbase at Bryant University, and Bannister at Andrews University, the two found themselves working at Blue Star Jets upon graduating. "In college, I actually started a private jet company as a business plan," says Bannister, which assisted in landing his position as one of the youngest employees at private aviation company in New York City. Bannister reached out to Blue Star as a hypothetical competitor for his college company and, "That's how this kind of all started. I had this love for the aviation business."
Meanwhile, Belbase also had an underlying intrigue for travel, entering the company at a similar time as Bannister. As the youngest employees at Blue Star Jets, the two clicked, learning the ins and outs of private aviation outside of their daily sales roles. They soon left the company, as well as the private jet industry, to comply with Blue Star's noncompete, and began working as marketing consultants at U.S. tech company, Main Street Hub, while simultaneously creating their own company.
"Clients always want more, they want a better experience," says Bannister. "So, I came up with the idea of Encore Jets." Upon a quick Google search, he found Encorejets.com wasn't taken, leading to an impulse buy and the birth of the company. "Coming from a musical background, it just clicked--the idea of wanting more, as a bravo experience; an encore."
With an idea, a name and an international investor, Bannister had to look no further for a partner than two-time co-worker, and now friend, Belbase. "I was always looking to be an entrepreneur," says Belbase. "I really liked the approach to being able to designate your own life, your own career." This mindset is what encouraged Bannister to partner with Belbase and combine their passion with a profession in which they knew could be executed on their own.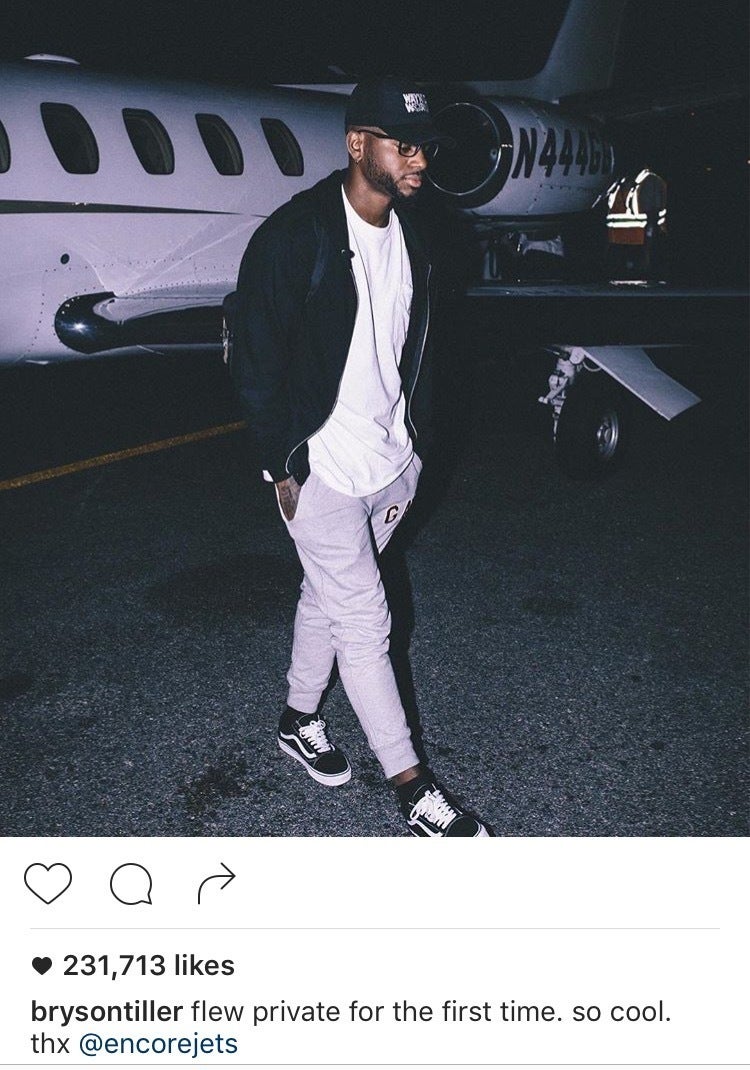 Not even a year old, and the two entrepreneurs have created a business that's gained recognition from major celebrities, such as Ashton Kutcher, Mike Posner, Bryson Tiller, Flo Rida, and even leaders like the Prince of Saudi Arabia.
Encore Jets has also been represented at major events, with their latest appearance as the Official Private Travel Partner for last week's Necker Cup, on Richard Branson's private island, as well as October's Forbes 30 Under 30 Summit in Boston.
The company's next headlining appearance will be at Art Basel, in Miami, and as we enter 2017, Belbase and Bannister look forward to ringing in the New Year in St. Barts; one that is sure to bring more travel and opportunities to expand their quickly ascending business.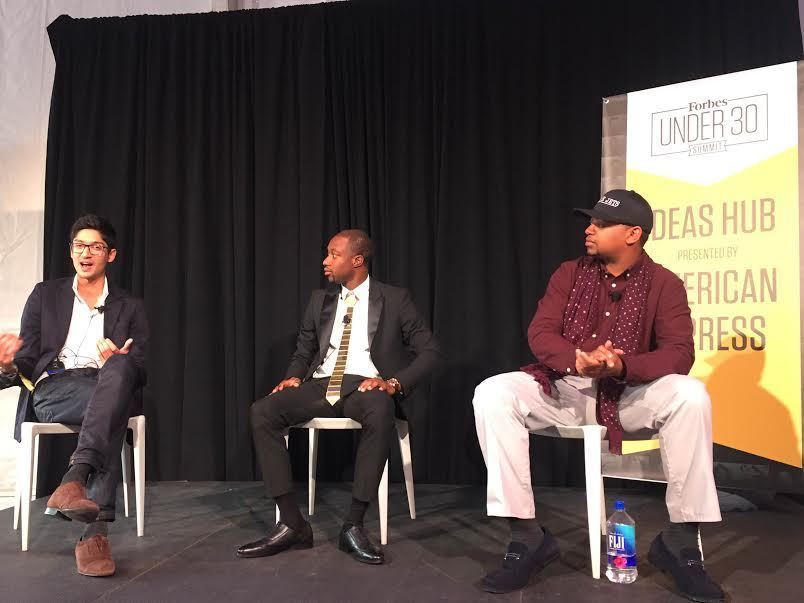 Discussing what's next for Encore Jets, what the duo are most proud of and understanding the premise behind the membership:
Besides the upcoming events mentioned, what is one thing you're really excited about for Encore Jets' future?
Belbase: We partnered up with International Exhibitions, which is a huge travel agency and they are really known for taking clients down to Cuba. They aren't luxury focused, they're more on the venture exhibitions--the back end on regulations, arranging the right activities, arranging the Cuban government side with customs and immigration. Then, we take private jet charters and handle that side and take their clients, as well as ours, down there and that's a partnership.
You discuss how you're nonstop on the clock; regardless of the time, when a client needs to fly out, it requires you to be available. What is something that has made the pressure and the endless hours all worth it? Especially as entrepreneurs in your mid-20s?
Belbase: The kind of people Chris and I fly, we grew up looking at these artists, these DJs and now we're actually flying them. That's really priceless and it's way beyond the money at this point. The fact that we have the contact to speak to them, we have that relationship; it's all about the relationship. So, if we have a bad day of revenue, as long as we open up a relationship, it's not always about closing a deal. And that's the most fundamental thing about this business.
Bannister: I feel the same way. At the end of the day, there's a passion from starting from the ground up, being that entrepreneur. The whole idea of Encore Jets is giving the client more, and I realized that as we grew our team. We have a client in the air right now as we speak and there's only so much in our control. At the end of the day, we have the client, the aircraft, operators, their team and their pilot; so, it's a lot of communication, a lot of attention to detail. One mishap or one slip up could make a client very upset. Luckily, we have each other. It would be hard for me to do this on my own because if there's something I miss, Sami can catch.
Currently, Encore Jets' membership is invite only, can you discuss the reason for this?
Belbase: Right now, we are invite only to control demand. We reach out to clients we want to work with and handpick celebrities and artists.
Bannister: What's really lifted Encore off the ground, what's made it so unique, is we actually started using Instagram more, it's really been our secret sauce. Targeting people who fly private; you know they fly private, you know they want the best fit, so, they're always looking for a better experience than their last.
So, we do a lot of cold calling, yes, but that's the traditional route. Today, you can literally search hashtags #jetlife; or #luxurylife; or the name of an aircraft, like a #hawker1000, and find the people that are flying. And, in this present moment, people are tagging themselves in private jet airports and that's where we're finding our clients; people who already have flied private. There's a lot of private jet companies out there and they're all amazing but it's such a one-to-one business, not a one-to-many. And, at Encore Jets, we're successful with just ten clients. Of course, we would love 100 clients but we don't need 100 clients.
Belbase: Look at it this way, most private jets are for the 1 percent, we're for the 0.1 percent.
As we get ready to end our conversation at 8 p.m. on a Friday, Bannister hops off the call to pick up an incoming from the Saudi Arabian prince who is in transit to his Encore experience. Belbase ends the conversation, saying it all about the duo's work ethic, "Oh man, sounds like our day is just getting started..."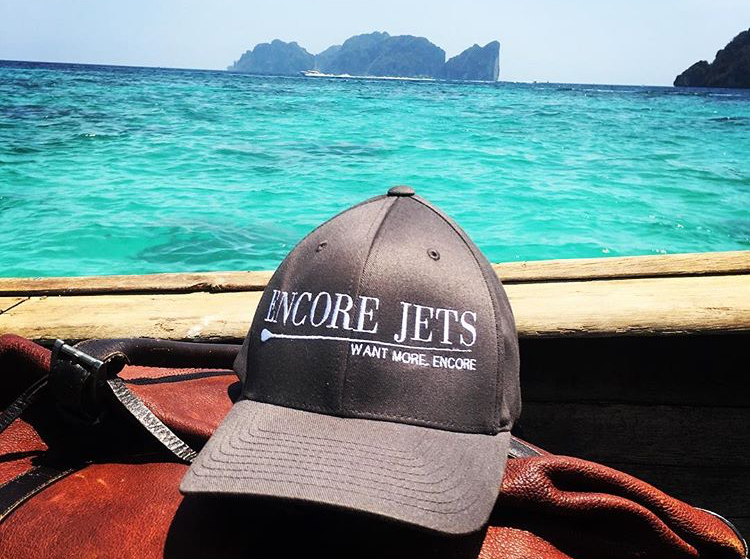 Calling all HuffPost superfans!
Sign up for membership to become a founding member and help shape HuffPost's next chapter
This post was published on the now-closed HuffPost Contributor platform. Contributors control their own work and posted freely to our site. If you need to flag this entry as abusive,
send us an email
.