Do Mississippi Republicans have a millennial problem? Evan M. Alvarez, former chairman of the Federation of College Republicans, has deserted the elephant for the donkey.
Alvarez resigned and registered as a Democrat having formerly worked for Republican governor Phil Bryant and Mitt Romney's 2012 campaign.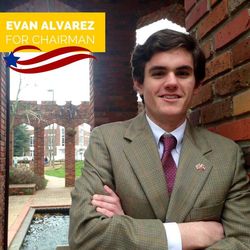 On a Facebook post yesterday, he said,
I will be writing a book in the next few months. It will give detailed accounts on the MS Senate Race, division in MSGOP and why I switched parties. I will be dedicating it to all my brothers in the MS Beta SigEP chapter, which is where I learned to always give 110 percent effort into everything I do.
Another former rising star in the Mississippi Republican Party, Zach Huffman, also left the GOP a year ago and now says he should have voted for Obama. He is now running for a state legislative seat as a democrat.
"Young conservatives on fiscal issues are breaking away from the elite of the party on social issues," says Huffman, who was formerly chairman of the Republican Party in Chickasaw County, a Bush-Obama County. "We don't have to let Thad Cochran, Chris McDaniel, Haley Barbour or Rick Santorum dictate an agenda on social issues. Those in my generation are also tired of labels and racial divisiveness."
Some local politicians downplay the exits. Take Daniel Jackson, a Board of Supervisor for Oktibbeha, another Bush-Obama county. He says party switching in Mississippi is not a big deal. Jackson ran as a Democrat for the County Board of Supervisors after doing the math in his district. Yet party means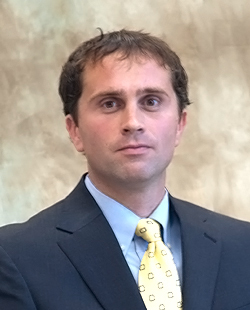 very little to him. Jackson is a Democrat who voted for John McCain, Mitt Romney and was even among those who voted in the Republican primary and runoff election in the US Senate race.
"I split my ticket," he says. "I voted for Thad Cochran once and Chris McDaniel once. I can't remember which one I voted for in the runoff and which one I voted for in the Republican Primary. I liked them both."
His reasoning for voting for Cochran was clear. If the Republican majority gain enough seats for a majority in the Senate, Senator Cochran would have a stronger position in the Appropriations Committee and be able to steer millions of dollars to the state of Mississippi -- at least that is Jackson's hope.
He says those who see the Mississippi as a capital of racial division or view the Cochran-McDaniel fight through the lens of race should visit Oktibbeha. "Who is saying Mississippi has a problem with race relations? I am in a county that has 60 percent white residents, and we have a majority black supervisory board. I would disagree with anyone who says we have a problem."
Calling all HuffPost superfans!
Sign up for membership to become a founding member and help shape HuffPost's next chapter