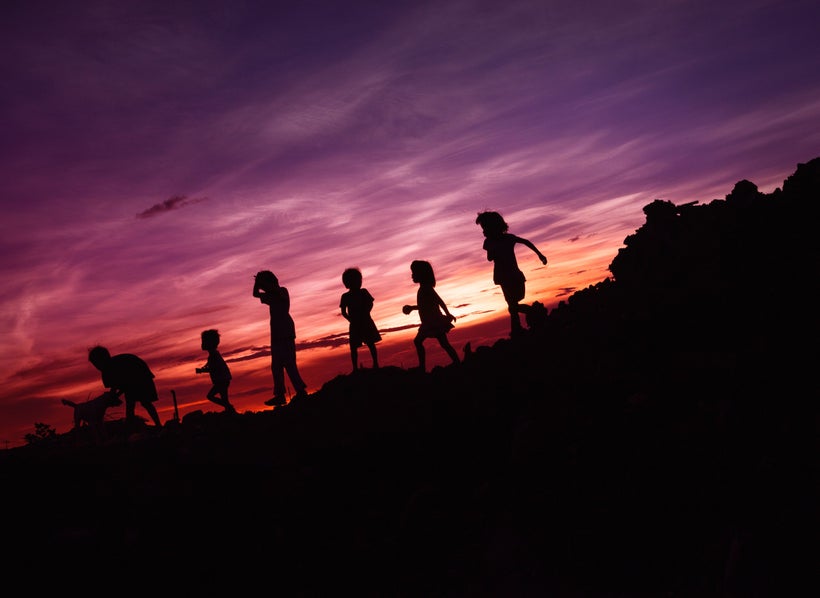 This post is sponsored by PepsiCo Recycling, the nationwide initiative on a mission to increase the U.S. beverage container recycling rate through community engagement. TerraCycle® is proud to spread awareness about the PepsiCo Recycle Rally, one of the nation's leading beverage container recycling initiatives for K-12 schools.
When it comes to learnings towards ethical consumption, our young people are miles ahead of us. A recent study finds that not only are young people often more conscious consumers than their parents, they are much more aware of global issues than some adults give them credit for. For example, the author of the study reported doing her research around the time of when there was a massive factory collapse in India, and found that the subjects, young people, were aware of the issue and expressed concern.
While to the average, adult consumer, topics such as the welfare of animals, factory farming, and overseas working conditions can be out of sight, out of mind, even intimidating, young men and women are demonstrating a consciousness of social and environmental issues that carry over to the way they consume.
Being largely dependent on their parents and caretakers, some might argue that what drives and impedes more conscious thinking and behavior of young, active consumers is the actual lack of consumption (i.e. "It's easy to care about the planet when it is not their money"), but this is not the case. Young people are shaping the economy all on their own with $4.2 billion in annual buying power, spending their own money on their own desires.
What's more is that young people have increasing influence on adults and their own spending habits, most directly within the parameters of the home or family life. More than 70% of parents say they solicit opinions from their children regarding purchases both for the children themselves and when making family purchases, even when it's something they won't directly use, like a car.
Recyclability being one of the most accessible and easily understood aspects of sustainability in general, young people may favor products with recyclable packaging or that demonstrate a commitment to recycling.
Brands are in a position to capitalize on this concept, promoting recycling of their products as not only important, but fun. PepsiCo Recycling has created massive impact through the Recycle Rally: a K-12 school initiative challenging young people to recycle and engage with their communities. Since 2010, nearly 5,000 K-12 schools have recycled 100 million bottles and cans and received portions of $1 million in prizes. Because of its kid-friendly nature, this program is able to be successful on numerous fronts by boosting credibility among consumers, engaging children and reducing waste.
PepsiCo Recycling is not alone in engaging younger consumers in recycling. Year-round, Office Depot and Office Max run a program that accepts three-ring binders for recycling in exchange for $2 off the purchase of a new one in-store. Through this initiative, which also incentivizes recycling, consumers have been able to divert usable metal and plastic materials from landfill and see them to a second life. This program also encourages communication between young people and parents, as the cost savings and green activity drive either party to action.
For companies and major brands, gearing messages of ethical and environmentally sound processes towards young people not only motivates them to open up their own piggy banks, but it provides companies with the much desired "in" with the parents, as well. When companies and brands communicate an alignment with the environmentally-conscious values of young people, they reach current and future consumers while reinforcing positive habits.
In an increasingly accessible and user-friendly world, we can no longer limit children by deigning them to be the future. They have the potential to impact the world around them at any moment. As adults, it is our job to make sure that impact is one for the better.
Tom Szaky is the CEO and founder of TerraCycle®, the world leader in the collection and repurposing of hard-to-recycle post-consumer waste. TerraCycle is proud to spread awareness about PepsiCo Recycle Rally, one of the nation's leading beverage container recycling initiatives for K-12 schools. To learn more, please visit http://www.terracycle.com/en-US/brigades/recyclerally.
Calling all HuffPost superfans!
Sign up for membership to become a founding member and help shape HuffPost's next chapter
This post was published on the now-closed HuffPost Contributor platform. Contributors control their own work and posted freely to our site. If you need to flag this entry as abusive,
send us an email
.