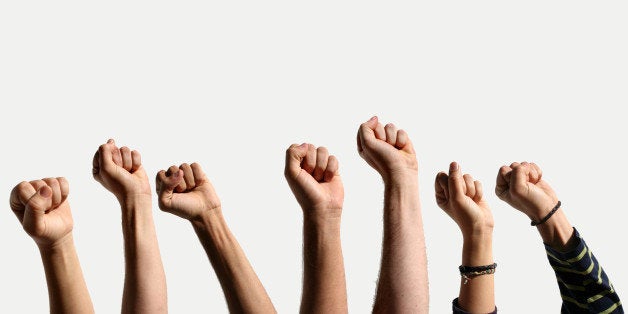 Every day, we see news reports and devastating images of people affected by crises--trying to survive, besieged, fleeing conflict, or coping with natural disasters, such as floods, droughts or earthquakes.
We are witnessing more frequent and severe natural disasters, driven in part by climate change, with 400 disasters last year alone.
Amidst the growing needs and suffering, I see a glimmer of hope in the response of young people to the world's growing crises.
They want to be a bigger part of the solution.
If given a chance, the world's young people can help lead the way forward--from early preparedness to disaster risk-reduction to emergency response to rehabilitation and recovery.
Today, nearly a quarter of the world's population is between the ages of 10 and 24. That is more young people than ever before. And more than 600 million of them, a group larger than the entire population of the European Union, live in fragile and conflict-affected settings.
Young people aged 10-24 make up more than a third of people displaced by conflicts and disasters worldwide. And they have shown that they can - and must - be on the frontlines of humanitarian action.
Today an extraordinary meeting begins in Qatar, in collaboration with Reach out to Asia and the United Nations, to hear the views of young humanitarians.
Hundreds of young people from across the globe have gathered in Doha to discuss how they have been able to increase humanitarian effectiveness and reduce vulnerability, introduce innovation and serve the needs of affected populations, and build hope and resilience. The meeting in Doha will feature remarkable young humanitarians sharing their stories from very different settings.
One of them is Ehab Badwi.
Working as a relief worker in his home country of Syria, he was subjected to abuse and beatings. In his affected community of Damascus, his colleagues were kidnapped as they helped the wounded. Now living in Turkey, Ehab continues to work for humanitarian principles and promote youth leadership.
I know from our own experiences in humanitarian response how young people move from adversity to action. Sita Paudel, a paralegal in Nepal, survived the devastating earthquake, and knew she had to take action. She became an organizer, bringing aid to remote villages and taking vulnerable women and girls to health services. "I know how bad the situation is for women out there," she said.
Young women and men are driving innovative, creative solutions and insights into humanitarian crises. They are the best adapted to, and have achieved mastery, in social technology, enabling them to mobilize efforts at local levels.
In every region, young people are often the first to respond to those most in need in the wake of disaster and conflict. They are also at risk of abuse, violence and exploitation.
Adolescent girls, in particular, face heightened risk of sexual and gender-based violence, which can result in unwanted pregnancy, HIV infection, psychosocial problems and social stigmatization. There is also the threat of human trafficking, and forced early marriage.
If young people are more engaged in humanitarian action, it is more likely that their needs and rights will be addressed.
Youth participation and leadership should be the rule, rather than the exception -- institutionalized in humanitarian processes and policies, and explicitly stipulated in operational plans and budgets.
By developing innovation hubs and youth platforms, we can mobilize young humanitarians in different regions, promote youth capacity building and share best practices.
We can no longer afford to leave young people behind.
It is time to make the humanitarian system work for young people by engaging them, addressing the particular risk factors they face, and maximizing their ability to drive a local response, rebuilding and re-energizing their communities and countries.
For the sake of every human being who has lost everything in a disaster, for every person who suffers the devastation of conflict, let us fully engage young people in emergency preparedness and humanitarian response and recovery.
Let us create a new global humanitarian compact that prioritizes the rights, participation and leadership of young people to build a more resilient future.
Related