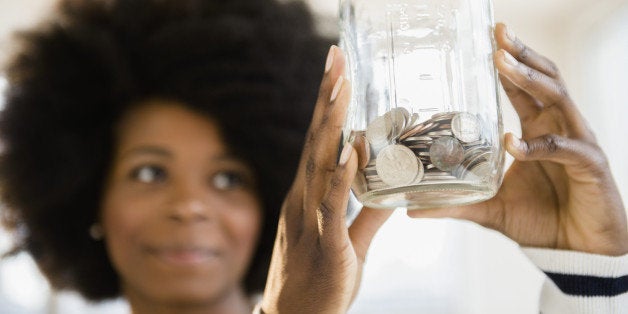 Former UN secretary general Kofi Annan said: "No one is born a good citizen; no nation is born a democracy. Rather, both are processes that continue to evolve over a lifetime. Young people must be included from birth. A society that cuts itself off from its youth severs its lifeline; it is condemned to bleed to death."
Just a few days ago, The UN International Youth Day was celebrated, everywhere. This year's theme of International Youth Day was: "Youth Civic Engagement." This is a crucial moment, for reflecting upon a few issues that concern young people all over the world. A very frequent and widespread idea that dominates our societies is the following: "young people are one of the greatest potential of our societies, each of them individually, and all of them, together at once". Yes, indeed, they are. Today, there are more opportunities for youth development than a few decades ago. In almost every region of the world there exist far more opportunities for education, extracurricular activities and other forms of youth engagement. Even though, much more could be done in terms of improving young people's educational experiences, and offering various possibilities for their self-development.
During the International Youth Day, my attention was grabbed from the following statement: "the engagement and participation of youth is essential to achieve sustainable human development. Young people can be the drivers of change." These words made me reflect about every each and single international event I have attended and/ or followed during the past 5-years. In every conference, speech, workshop or round table I have participated, I have heard too many times, statements such as: young people could bring the change we want to see in the world, they are in possession of the right skills and competences, they could be agents of change for shaping our future and so on. Myself, I share the same fate as many other young-fellows, all around the globe. I am particularly concerned to discuss about young people's empowerment and how they could contribute for making a real change in their communities. I want to believe that these words reflect more than just 'pious aspirations'. That young people are part of the solution, to the difficulties they face. That they are entitled to express their views and opinions on matters that affect them directly. But most of all, that they can influence outcomes and yet achieve a real change !
Change - A Double Edged Sword
Change - to make or to become different. It seems to me that this concept doesn't have a clear, or particular definition. Either when you write it down, or when you pronounce it- you don't learn much about its intelligible application, nor its direction. Change could be a concept that requires the means of grounding the attribution of: a positive or negative one. After change takes place, you can tell if the change was positive or negative. But it is not so easy to distinguish. From the other side, if you really want change, then it means that the situation you are founding ourselves, does not satisfy you. You can also talk about the variation in your un/satisfaction. But yet, this doesn't make very obvious the degrees of change. The new situation: is it completely different? Or slightly different? How do you measure the if change was achieved? Starting from where, going where?
When the change has occurred, a new situation is produced. Yet, each individual would reflect differently about the change. The outcome can/not satisfy you, as a person. Sometimes change is not the one, you thought it would be. As a matter of fact, situations and human condition will always change, and 'new phenomena' will emerge. When thinking about 'The Change' young people should probably start thinking about how they can at first- learn about their skills and competences, in the most effective way possible. Then, allow themselves to put this knowledge into practice in everyday situations. As young people themselves gain confidence and experience in participation, they will increasingly demand more of a say in their own representation.
In some previous articles, I have stated that young people should be aware of the 'power' that they possess. After gaining this enlightenment, they could be able to contribute for their societies and communities at local, national and international levels. But however, with more individual social responsibility, young people will absorb the concepts of civic activism and engagement. "If I am not going to do it, who is going to do it for me?" - is a wake-up call, for every young person on earth.
Ghandi is right when he says: "Be the change you want to see in the world". But before 'jumping' yourself into the world, it is perpetual to understand that change is the accumulation of small actions. As a first necessary step, it is important to find out the things that you are passionate about. Then, learning multiple skills, listening and collaborating, discovering the world and building communities - could be some of the tools for making change to happen. Because youth, it is not going to last forever...
REAL LIFE. REAL NEWS. REAL VOICES.
Help us tell more of the stories that matter from voices that too often remain unheard.