When Young Thug dropped his latest mixtape, "No, My Name Is Jeffery" on Aug. 26, the cover image of him rocking a skirt-like garment had the internet and black Twitter buzzing.
Whatever your thoughts on it ― whether you think it's a PR ploy or him trolling everyone ― consider first how the very act of a black man wearing a skirt on his album cover is helping to evolve the very definition of masculinity, especially in the black community, and even more so within the hip-hop landscape.
Yet, the Atlanta rapper is merely the byproduct of a slow build that has been happening for years ― men expressing themselves creatively outside of gender norms ― and has previously been achieved by the likes of Prince, Andre 3000 and Kanye West before him.
"When you sit down with Riccardo Tisci at the Louvre and he pitches the idea of you wearing a leather kilt, which could be considered by all of your gangbanging friends as some sort of a dress or skirt, at that point you are now a part of the fashion world. Who gets to decide what's hard and what's not hard? When I saw this kilt, I liked it. I was into it. It looked fresh to me. I felt creative; I didn't feel limited by some perception."
But before Kanye, of course, came Andre 3000's wigs and flamboyant style and, more notably, Prince, who blurred the lines between genders his entire career. He unapologetically wore lace and spandex while also dating some of the baddest women in the game at the time, such as Vanity and Apollonia. He was the original #Carefreeblackboy who the men after ― such as Thug, and Jaden Smith (who is currently the ambassador of Louis Vuitton's womenswear campaign) ― owe thanks to for being one of the first black men to express himself outside of society's classification of black masculinity.
Thug, like those before him, is in a unique position of power thanks to his fame, which allows him to wear what he wants from designers who send him their clothes and accessories to wear. And thanks to Thug, young boys of color ― who may be considered outcasts for fancying tutus instead of snapbacks ― are now, more than ever, able to express themselves how they see fit. These young boys are able to look up to the likes of Thug, Smith, Future, Kanye, Travis Scott, and Wiz Khalifa and, hopefully, find someone who represents them without feeling pigeonholed into one idea of masculinity.
Thug, who usually wears skin-tight jeans, long shirts that often look like dresses and white lace gloves, offers a unique perspective on style that's incredibly powerful because of what he represents for all the young boys who are watching him. His embodiment of a gender non-conforming style can serve as vital representation for the boys out there whose views of masculinity will undoubtably be much different than those from a generation before. It can be argued that his in-your-face style is just a natural step forward as the definition of masculinity changes and he's just the torch bearer, which someday someone else will inevitably grab from him.
Sure, you may not accept Thug because of out-dated ideas of masculinity but the point is that he exists, which in itself is progress.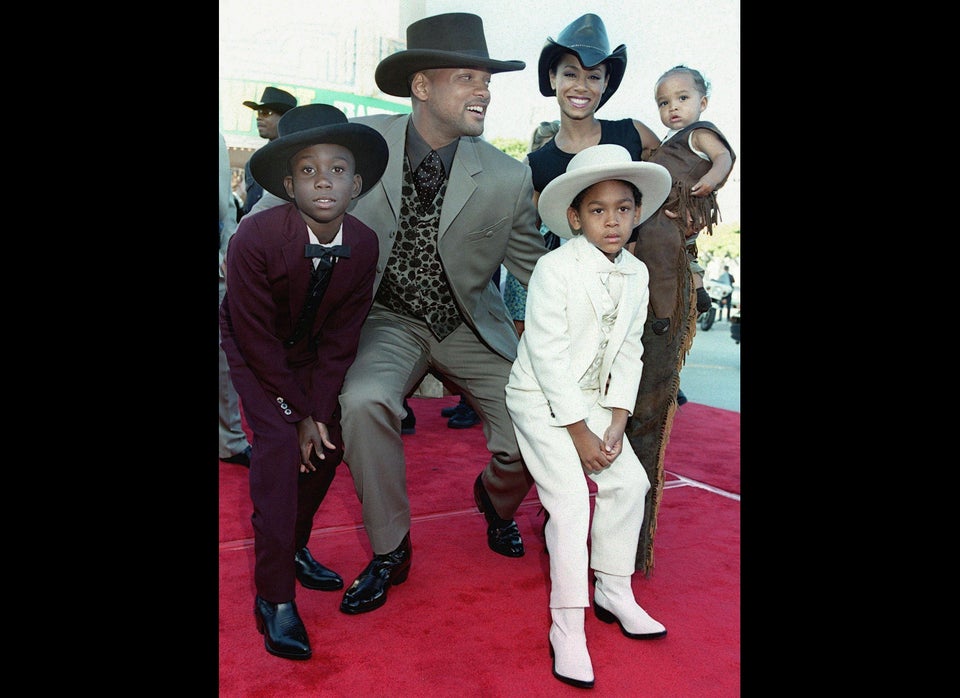 Jaden Smith's Style Evolution