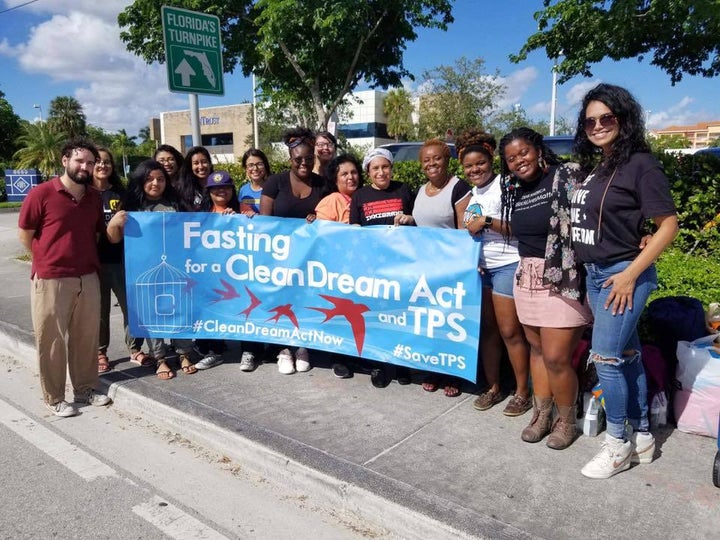 When Donald Trump decided in September to end the DACA, Deferred Action for Childhood Arrivals, the Obama-era program that protected young undocumented immigrants from deportation, he put the lives of 800,000 Dreamers in turmoil.
The media reported at the time that like other consequential actions he's taken, Trump did not fully understand the consequences of the decision he made.
The irresponsibility of this action cannot be overstated. The Dreamers trusted the federal government with vital personal information, such as fingerprints and addresses. They knew full well that their status under DACA would be temporary and that they would have to renew it every two years, but they accepted assurances from the government that their information would not be used against them.
These Dreamers have lived in the United States for most of their lives. They have bought cars, taken out mortgages on houses, paid tuition for higher education, started businesses, and began their careers in this country that they call home. To many of them, English is the only language that they can comfortably speak and write.
Unfortunately, due to Trump's reckless decision to use these young people as bargaining chips in Congress, many of them are currently losing their legal status or are at risk of doing so in the upcoming months. The inhumanity and sheer cruelty of the situation easily warrants it as one of the worst actions undertaken by an administration already plagued by disastrous decisions.
Trump has given Congress six months to act and address the crisis. Finding a solution for young undocumented immigrants is a bi-partisan effort with support from people on both sides of the aisle. Unfortunately Congressional leaders, such as the House Speaker Paul Ryan and Senate Majority Leader are reluctant to address the issue. Despite polling that shows more than three-fourths of Republicans support letting Dreamers stay in the United States and a letter signed by dozens of House Republicans calling on the party's leaders to bring legislation to a vote, they have not moved on it.
I grew up undocumented in this country, so I know the fear of living everyday knowing that any random mistake can result in possible deportation. I remember how elated I was when the original Dream Act was introduced in 2010 to provide a pathway to citizenship for undocumented immigrants and how disappointed I felt when it did not pass. Although I was able to resolve my status since then and become a U.S. citizen, there are hundreds of thousands of others who have not had the same opportunity and who are now living with uncertainty every day.
In my hometown of Miami, 15 Dreamers and allies, including myself, have been fasting for a week to call attention to this urgent issue. In solidarity with massive mobilizations that happened this week on the steps of the U.S. Capitol in D.C., these immigrant youths are putting their bodies on the line to call on Florida Senator Marco Rubio and Congressman Mario Diaz-Balart to exhibit bold and brave leadership. We need them to follow in the footsteps of fellow Republican legislators, such as Ileana Ros-Lehtinen and Carlos Curbelo, and support legislation that would protect both the Dreamers and TPS holders, as well as commit to not vote on any spending bill until these immigrants have obtained legal permanent residence.
"This fasting symbolizes that the hunger that we have to stay in this country is more important than eating and we are willing to put our bodies on the line for it. I feel happy to be part of a group of courageous individuals that is working for a clean Dream Act and obtaining a permanent solution for TPS holders, both of which would protect millions of individuals" said Monica Larazo, one of the Dreamers who went on the hunger strike this week.
Undocumented immigrants in this country have for too long been used as a political football in Congress. It's time for Congress to listen to the American people and work to ensure that the immigrant community is protected. We need a Dream Act now that allows hard working immigrants who are our neighbors, friends, family and colleagues, remain a permanent fabric in our communities.
Thomas Kennedy is a communication fellow for the Center for Community Change.
REAL LIFE. REAL NEWS. REAL VOICES.
Help us tell more of the stories that matter from voices that too often remain unheard.