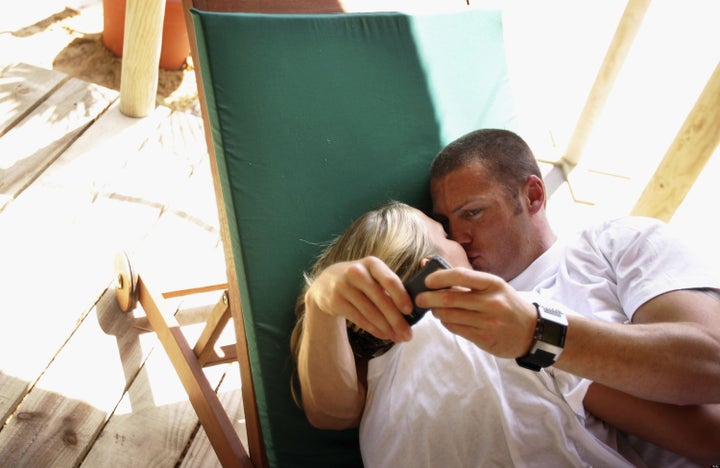 The survey found that guys are twice as likely as women to use social media after sex, and that iPhone users are three times more likely to check Twitter or Facebook after "doing the deed" than Blackberry users.
If sharing-after-loving is your thing, check out IJustMadeLove.com, a site that lets users post when, where, and how they just had sex (read more on HuffPost here).
See the graph below for more findings from the Retrevo study, which asked users "Do you Tweet/text/check-Facebook often?"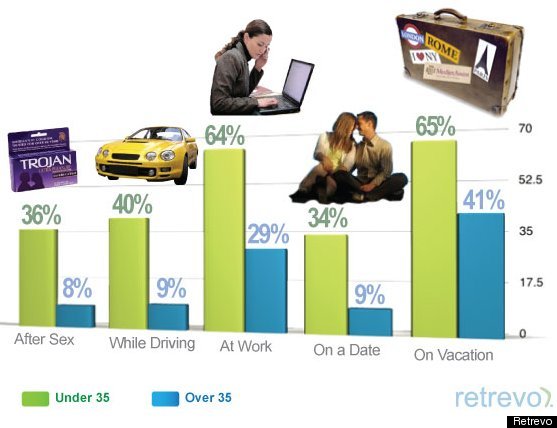 Have you ever Tweeted right after sex? Sent a SexMS after doing the deed? If so, what'd you say? Tell us!
Here's how: click "Participate," enter the text you wrote, tweeted, or sent, then click submit!
Related
Popular in the Community