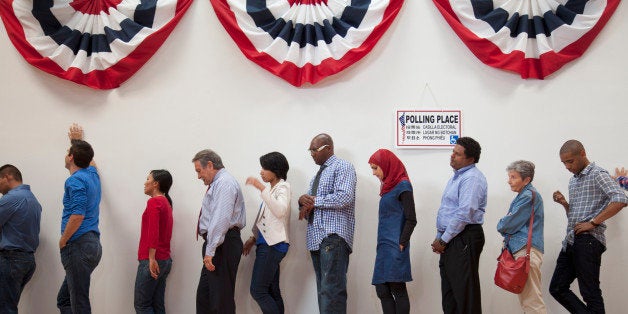 WASHINGTON -- Young Americans aren't just less likely to vote than their older compatriots. They're also less likely to believe that everyone should cast a ballot, according to a new HuffPost/YouGov poll.
Most Americans age 45 and over say everyone should vote, according to the survey. But people under 30 are more than twice as likely to say that only the well-informed should cast a ballot as they are to say that all eligible citizens should do so.
"The results don't startle me," said Peter Levine, director of Tufts University's Center for Information and Research on Civic Learning and Engagement. "I've often encountered young people who say that the reason they don't think they personally should vote is they're not well-informed, and they take that as kind of a moral position that they're not really qualified to vote."
Exit polls show that those young Americans who did vote this year reported paying a significant amount of attention to the election.
"What you end up with is a youth electorate that probably is pretty well-informed. ... If anything, they might be putting themselves through too stringent a test, knocking out some people who are informed enough," Levine said.
While Americans age 18 to 29 made up just about 13 percent of those who voted in this year's elections, down from 19 percent in 2012, youth turnout wasn't unusually low. Young adults, like many other largely Democratic constituencies including low-income and minority voters, are less likely to turn out when there's no presidential race at the top of the ticket. Since 1994, the percentage of young voters in a midterm has run between 11 and 13 percent.
As for the generational split on who should vote, it's not clear -- without data from previous years to compare -- whether millennials hold an unusual view or whether young voters in years past might have said the same thing. But other studies find younger Americans today less attached to political institutions than older Americans are and more likely not to identify with either major political party. In the HuffPost/YouGov poll, political independents were significantly less likely than Democrats or Republicans to think everyone should vote.
The norms "that a good citizen pays attention and votes have been weakening with each generation," said Cliff Zukin, a political science professor at Rutgers University. "So by now most young people see it as a choice rather than a duty. Most feel there are few if any affirmative obligations of citizenship."
That's how Matthew Ogbeifun, a 20-year-old psychology major at the University of Minnesota, sees it. "I view voting as more of a choice, more of a privilege, and that we should use it wisely," he said.
Ogbeifun followed a pattern typical of many young voters: He voted for the first time in 2012, but decided to sit out this year's midterms, although he would have leaned Democratic had he voted. The candidates were too polarized and didn't spend enough time talking about the issues, he said, and he doubted many of his classmates had researched beyond the party spin.
Voting "is more like a trend" at his campus, Ogbeifun said. "I feel like if you don't know much about politics, don't vote."
Some young Americans who think only the well-informed should vote may count themselves among that group, of course, even if they have other reasons not to cast a ballot. A Pew Research poll of registered voters of all ages who didn't vote in the latest midterm found that 67 percent cited scheduling conflicts, with 20 percent saying they didn't like the candidates or didn't know or care enough.
Turnout among young Americans who have been to college is significantly higher than among those without college experience.
"Twenty or thirty years ago, there were devices for getting information to working-class young people like labor unions, which they belonged to still, and also churches," Levine said. "Those things have really weakened, so they're kind of on their own. If you're a high school dropout and you're working at Walmart, there's no way for you to get information except for you to actively seek it."
Generational demographics shape impressions of voting in other ways as well, the HuffPost/YouGov poll finds.
Younger Americans are the most likely to overestimate how many people voted in the most recent election. Midterm turnout was just about 36 percent, the lowest in 70 years. Those age 45 and older estimated it at about 49 percent, while Americans under 30 guessed it was 57 percent.
While 27 percent of all Americans said they'd think less highly of someone who didn't vote, just 18 percent of Americans under 30 agreed.
"I didn't grow up saying, 'Just wait till you're 18 and you can finally vote and do your civic duty.' It wasn't really a big part of my childhood," said Katerina Esther Rosen, a 20-year-old student at Vanderbilt who leans Democratic but has never registered to vote -- not because she's uninformed, she said, but because she doubts it would change anything. She doesn't think many of her classmates voted either.
"I really do feel like that's fading, and maybe that's why older people vote, because they do feel that it is their duty," she said. "Younger people don't, because it's not so much part of the culture anymore."
The HuffPost/YouGov poll was conducted Nov. 5-6 among 1,000 U.S. adults using a sample selected from YouGov's opt-in online panel to match the demographics and other characteristics of the adult U.S. population. Factors considered include age, race, gender, education, employment, income, marital status, number of children, voter registration, time and location of Internet access, interest in politics, religion and church attendance.
The Huffington Post has teamed up with YouGov to conduct daily opinion polls. You can learn more about this project and take part in YouGov's nationally representative opinion polling. Data from all HuffPost/YouGov polls can be found here.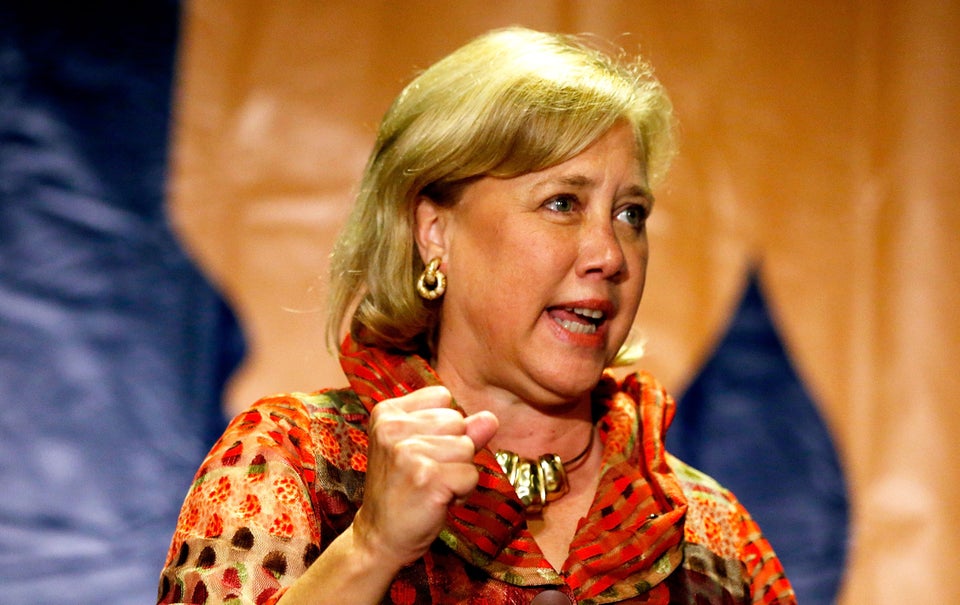 2014 Election Results: Winners & Losers