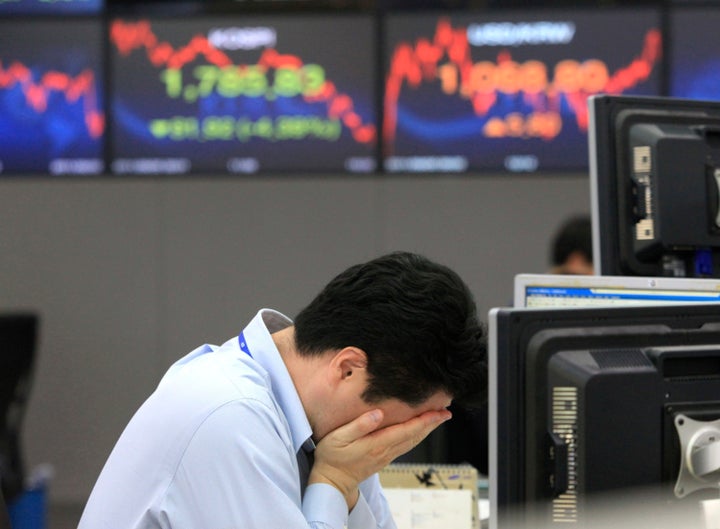 These were just some of the afflictions observed among one group of about two dozen young investment bankers, according to a study to be published later this month in Administrative Science Quarterly, cited by the Wall Street Journal.
The study followed the young bankers through their first six years out of business school -- a period during which every one of the bankers began to suffer from some kind of stress-related ailment. Bankers in the study were said to be working between 80 and 120 hours a week.
Though the long hours took their toll on the bankers in the study, burning the midnight oil can be a hazard for workers in a variety of fields. Employees who clock 55 hours a week or more are at elevated risk for depression and heart disease, and the largely sedentary nature of most contemporary office work has been linked to rising obesity rates in America.
And the problem may only be getting worse. Evidence suggests that the poor economy is facilitating a cultural shift toward longer hours in workplaces across the country, which is good for profit margins but likely takes a toll on workers' physical and mental well-being.
All of the stresses may be deterring younger workers from pursuing a career on Wall Street. In a poll published last year, a majority of young investment bankers said they wanted to leave the field entirely. Meanwhile, the number of investment bank and brokerage firm employees younger than 34 has dropped off by a quarter since the 2008 financial crisis.
The USC study isn't the first to analyze the way working on Wall Street can affect someone's psyche. Last year, a study conducted by Swiss researchers found that stockbrokers show competitive and risk-taking tendencies even more pronounced than those of diagnosed psychopaths.
Calling all HuffPost superfans!
Sign up for membership to become a founding member and help shape HuffPost's next chapter
BEFORE YOU GO