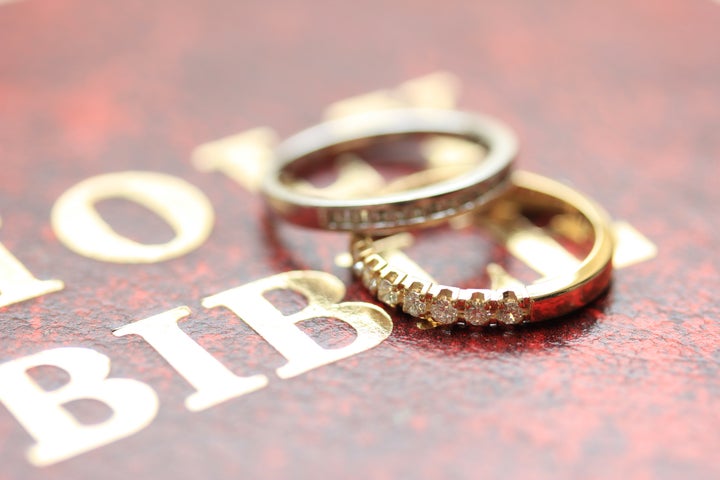 Young white evangelicals are increasingly showing support for same-sex marriage, according to recent surveys conducted by the Pew Research Center and PRRI. The data signals a significant departure from the overarching views of the evangelical community among younger generations.
In contrast, support for same-sex marriage among younger white evangelical has shot up. Pew analyzed the views of American evangelicals who were born after 1964, which means they're either Millennials or members of Generation X. Forty-seven percent of that group favored same-sex marriage in 2017, compared to 29 percent in March 2016, Pew reports.
On the other hand, the views of older white evangelicals have stayed nearly the same. Twenty-six percent of the Silent Generation and Baby Boomers (all born between 1928 and 1964) favored same-sex marriage in 2017, versus 25 percent in 2016.
PRRI also recently released data about how young white evangelicals differ from older evangelicals on same-sex marriage.
As part of its 2016 American Values Atlas, PRRI conducted 40,000 interviews spanning all 50 states on issues pertaining to discrimination against minorities and same-sex marriage. The results of the survey, released June 21, found that there is a wide gap between younger white evangelicals (those between the ages of 18 and 29) and white evangelical seniors (65 years of age or older) on the issue of same-sex marriage.
For the first time since PRRI began keeping track, it found that a "slim majority" of young white evangelicals supported same-sex marriage (51 percent), compared to only 24 percent of white evangelical seniors.
PRRI's survey also suggested that young evangelicals are better than older evangelicals at seeing the discrimination faced by queer people. Fifty-nine percent of young white evangelical Protestants said gay and lesbian people face a great deal of discrimination. Only 43 percent of white evangelical seniors said the same.
Brandan Robertson, an evangelical Christian activist and author, said that beyond these numbers, he's witnessed a slow and steady shift among young evangelicals on same-sex marriage.
"As normalization of LGBT+ identities continues in every sector of society, young evangelicals are being forced to grapple with what they have been taught in the church versus what they are experiencing in day-to-day life, and experience is winning," Robertson told HuffPost in an email. "Our culture is waking up to the barbaric ways that we have treated and viewed sexual and gender minorities and is moving to right those wrongs by advancing equality and justice for LGBT+ people. As this continues, the church is forced to grapple with its own teachings and the harm they cause, and must seriously contemplate why it seems that culture has a more advanced and mature sense of ethics and morality than the church."
But, Roberston cautions, it's not enough to focus just on how young evangelicals view same-sex marriage. Conservative evangelical theology still condemns same-sex adoption, trans rights, and ignores the homelessness epidemic among the queer community, Robertson told HuffPost. For him, that means there's still much work to be done.
The stark generational differences that showed up in the question about same-sex marriage weren't visible here, PRRI reports. That's because young white evangelical Protestants are more divided on this issue. They were more likely to "strongly oppose" service refusals than older white evangelicals (25 percent vs. 17 percent). At the same time, they were roughly as likely as seniors to say they "strongly favor" religiously-based refusals of service to gay and lesbian people (both groups weighed in at 22 percent).
While a significant shift is bubbling up ― with new evangelical churches coming out as affirming, and new ministries developing to promote an inclusive evangelical perspective ― the "toxic theological framework" of conservative evangelicalism hasn't changed, Robertson wrote.
"The evangelical movement, by and large, is still not a safe place for LGBT+ people," he wrote.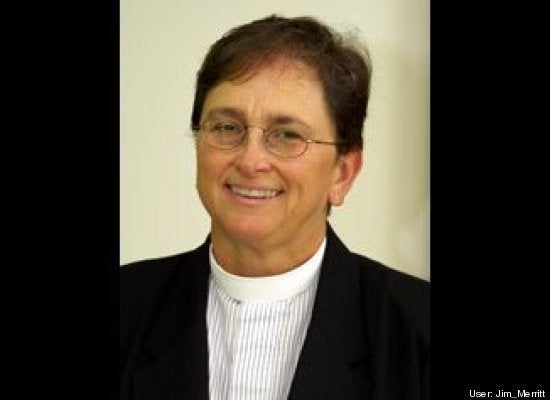 Most Inspiring LGBT Religious Leaders
Popular in the Community