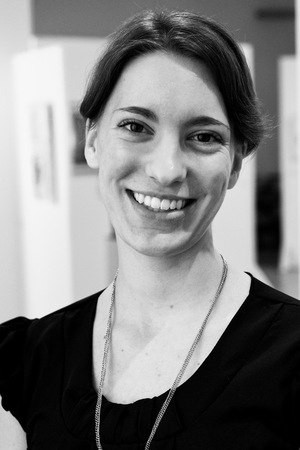 World Wildlife Day, observed on March 3rd annually, provides the ideal opportunity to celebrate the many beautiful and varied forms of wild fauna and flora; recall the privileged interactions between wildlife and populations across the globe, and raise awareness of the urgent need to step up the fight against wildlife crime, which has wide-ranging economic, environmental and social impacts
The 2015 theme is #SeriousAboutWildlifeCrime, and Individuals and Organizations are encouraged to amplify this message on Social Media as well to help raise awareness against wildlife crime.[1]
Today's guest, Tjalke Weber, is the President of of United Nations Youth Associations Network (UNYANET). Tjalke has an academic background in International Politics and she has been involved with Model United United Nations, UN Youth Associations, and Youth-Led NGOs since 2006.
Tjalke is also a vegetarian, and so in course of this stroll we discussed Wildlife conservation, youth policy, her work as President of UNYANET, and so much more. Here's our conversation;
Ebenezar: Hello Tjalke, it's a pleasure having you on the Stroll.
Tjalke: Thank you very much, I am honoured!
Ebenezar: You're currently the President of the United Nations Youth Associations Network; a network of 10 Member Associations and 3 Observers, as of 2012. Can you tell us a bit about what led to the formation of this network?
Tjalke: Sure. Back in 2010, young people from several countries got together, because we had the feeling there was no adequate representation of youth interests at the UN. Therefore, seven official UN Youth and Student Associations established UNYANET. Since then, we have luckily seen progress and UN SG Ban Ki-Moon has even declared Youth one of his priorities.
Ebenezar: So how can UN Youth Associations around the world join this network?
Tjalke: UNYANET is represented on four continents, but we hope to grow further. In order to join UNYANET, UN Youth Associations need to be officially recognized in their country and work actively towards the same aims as we do: promoting the UN as well as Youth Empowerment.
Ebenezar: The Youth Policy Forum organized by The UN Envoy on Youth, Ahmad Alhendawi, in October 2014 discussed various ways Youth Policies can be implemented in countries around the world. What are some Youth policies you'll advise world leaders to implement in their respective countries?
Tjalke: This is a really important issue and the Forum demonstrated the need for a Global Youth Policy. My advise, as I also said during my final speech on behalf of the Youth Representatives at the Forum, is the following:
First and most importantly, fully commit to Youth Policy. We are tired of being told we were the future, because we are the present.
To the world leaders: Do not fear youth participation, but see it as a benefit for your country! Then actively and honestly involve with young people in your country, develop a national youth policy and implement it with them. One great example are Youth Delegates, accompanying the delegations to UN meetings.
Ebenezar: Talking about meetings, about one year ago, Secretary-General Ban Ki-Moon met with the United Nations Association of Germany, and he discussed Sustainability with a group of youths--which you were part of. He further encouraged the youths to imbibe the culture of sustainability for the future. Why do you think more Youths need to champion the cause of green-thinking?
Tjalke: Because green is cool! Seriously, it is our common responsibility to maintain the planet for future generations. This is exactly what "sustainability" means, and we don't have a choice! Thinking and acting "green" is not only of utmost importance during these times of climate change, increasing world population and all the challenges arising from it, but has also become a fashion. From fair smartphones and clothes over responsible travels to simple steps such as waste separation and switching off the light: Its easy and trendy!
Ebenezar: Yeah right? Really trendy. So, March 3rd is World Wildlife Day and it's a day set aside to campaign for the preservation of wildlife around the world. From what I gathered, you're a vegetarian--which means you don't eat any meat at all. How do you manage to do this? And is it something you'll encourage more people around the world to try?
Tjalke: Definitely! Personally, after more than 10 years as vegetarian I've gotten used to it. I had two reasons: First the moral one, but that is everybody's personal choice. Second the environmental one, and here personal lifestyle becomes a common issue. Meat consumption has a severe impact on the world's climate, and I strongly encourage people to eat responsibly. Whether this means not to eat any meat at all, only 1-2 times a week, or to buy organic meat is a personal choice, but please make an informed choice!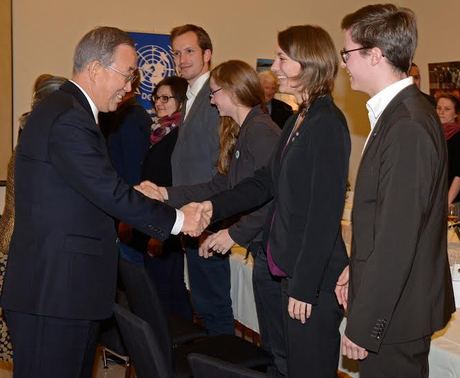 Ebenezar: Wow, I'll surely look into my meat consumption too; thanks for pointing that out. So a bit about you, you've been involved with Model United Nations (MUNs) and UN Youth Associations for close to a decade now. And it appears to me that your passion for International Politics and Diplomacy continues to grow every day?
Tjalke: Oh yes. I don't have to explain the magic of MUNs to anyone who has participated, it's like a virus: Once you're infected, you can't let go. MUNs are a great way of exploring the world of international politics and diplomacy. However, I was expecting to grow tired after some years. The often criticized ineffectiveness of the UN, slow progress, the tiring business of compromising and seemingly endless meetings are a downside. But the more time I spend in this world, the more I appreciate the small steps.
Every day, we are working together to improve the world - and there is no better place for it than the UN. Not to mention the working environment: You speak and hear several languages a day, meet people from countries you had no idea existed and share a genuine feeling of working for a just cause. Its my passion!
Ebenezar: How do you marry your passion for Diplomacy and Journalism?
Tjalke: Indeed I've been fascinated by both and still haven't decided whether I want to become a diplomat or journalist.
Ebenezar: Perhaps you can become both?
Tjalke: Yeah, perhaps. Communication is essential these days, and diplomatic skills also help journalists, so its a good combination. Also, I think its possible to link both interests, for example by working for the UN Department of Public Information.
Ebenezar: Where do you see Tjalke in the next 5 or 6 years? Do you see yourself getting more involved with the work of the UN or are you looking at expanding your career in other directions?
Tjalke: Well, ideally in 5 years I will be one of the persons proudly showing their blue badge when entering their workplace in the morning. Seriously, my dream is working for the United Nations. Whether I find a job as UN staff, as representative of my country or an NGO; the future will show.
Ebenezar: Come to think of it, who are some of your role models in Leadership? I'm guessing Angela Merkel is one of them...?
Tjalke: (Laughing) No, Angela Merkel definitely not! She is way too "German" and conservative for me.
Tjalke: Yeah! I'd rather say I look up to figures like Aung San Suu Kyi or Jan Egeland, who have committed their lives to working for human rights.
Ebenezar: That's really nice. Back to UNYANET. What are some projects the network will be carrying out in 2015?
Tjalke: This year, we focus on the Post-2015 development agenda, for example we have a series on MDGs and SDGs on our blog. Also, we organize webinars on Green Conference Management, Youth Delegate Programs, MUN Organization etc and carry out Study Trips to Geneva and Cyprus. And we will continue promoting Youth Empowerment and participation at all levels!
Ebenezar: That's really interesting. Just before we go, do you have any advice for youths who look up to you, and will like to attain the height you've attained in your career so far?
Tjalke: Thanks for the praise, but I honestly don't think I've achieved anything outstanding. My advise for all young people would be: stay yourself, don't be discouraged by adults not taking you seriously and keep working for realizing your dream! If its for a good cause, you will eventually be successful. And nothing motivates more than the first success after a long way. Honestly, any committed child or young adult can do this. Simply start right now, because every positive change in the world starts with YOU!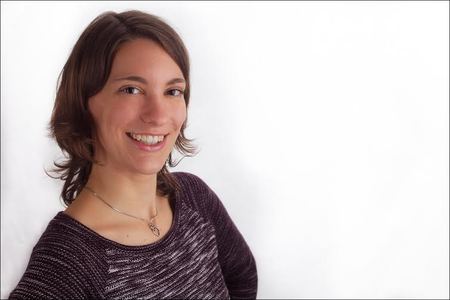 Ebenezar: Thank you so much Ms President for your time, I hope we get to do this again sometime soon. I also wish you all the best with UNYANET this year.
Tjalke: Thank you Ebenezar.
___________________________________
Images Credit: Tjalke Weber, UNYANET.
Thought to Remember: "Good people are kind to their animals, but a mean person is cruel." (Proverbs 12v10, CEV)
Calling all HuffPost superfans!
Sign up for membership to become a founding member and help shape HuffPost's next chapter