But while we all seem to be buying more beauty products than ever, are we actually using more beauty products? StumbleUpon recently conducted a nationwide survey about women's hair, skin and beauty routines and came to an interesting conclusion: We're not actually doing as much gussying up as we thought:
In a study of women ages 18-25, 67 percent said they use 0-3 products in their morning hair and beauty routine. In contrast, 20 percent said they use 4-7 products and 10 percent said they use 8-12 products. Only 3 percent of young adult women use 12+ products in the morning.
Interestingly, the data varies by region and age. StumbleUpon found that around 75 percent of women in the West use just 0-3 products in the AM and are the most likely to go nail polish-free. Their Northeastern counterparts are more high-maintenance, with triple the amount of Northeastern women using 8-12 products in the morning compared to the West and Midwest. When it comes to actual makeup, four times more women in the Northeast use lipstick daily compared to the Midwest.
There are all sorts of factors that may account for the regional differences (although we can confirm that we've witnessed firsthand the many bulging makeup bags of New York City gals). But what is clear is that women are using fewer products on a daily basis, particularly as they get older. Of the young women StumbleUpon surveyed, 24 percent of 21-year-old women use 8-12 beauty products in the morning compared to just 5 percent of 24-year-old women. A whopping 72 percent of 25-year-olds use only 0-3 products in the AM.
We love makeup as much as the next girls. But going without it and cutting back on our extensive morning beauty routines? That's pretty awesome, too.
Even celebs don't need tons of beauty products: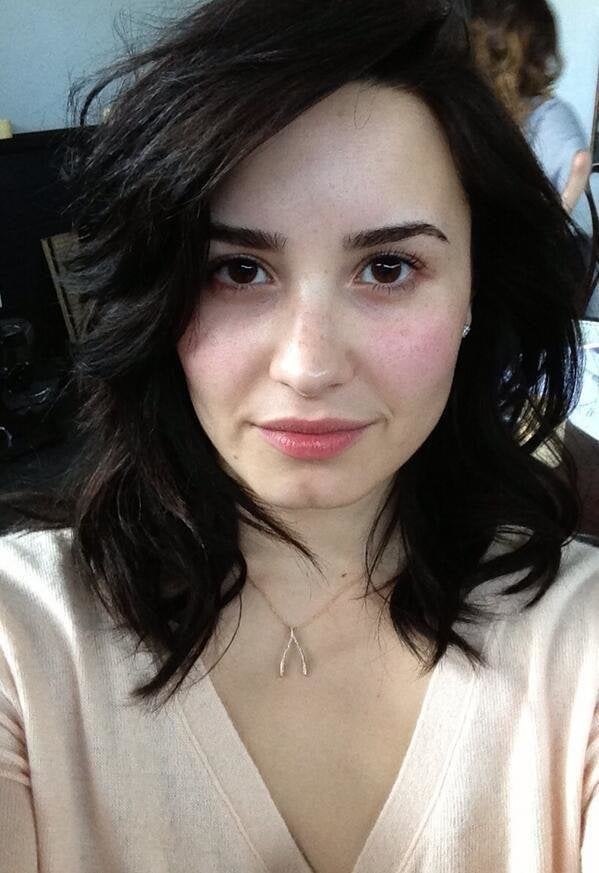 No Makeup, Still Gorgeous!