People of all ages lined the streets of New York City last week for the parade to celebrate the U.S. Women's National Soccer Team's World Cup victory.
But it was the young women donning jerseys with names like "WAMBACH" and "MORGAN" that represent the future of U.S. women's soccer, so we asked them what they loved about the team that swept through the Women's World Cup in Canada in recent weeks.
"They're an inspiration because we play soccer too," one young woman told HuffPost. "That's our dream -- to become a famous soccer player and win the World Cup like they did."
"They're so inspiring and so confident," another added.
There were so many people out in crowd on Friday that it's fair if the team saw them all as one anonymous group of faces. But within that group were young women who found inspiration in the team that they'll keep with them for a long, long time.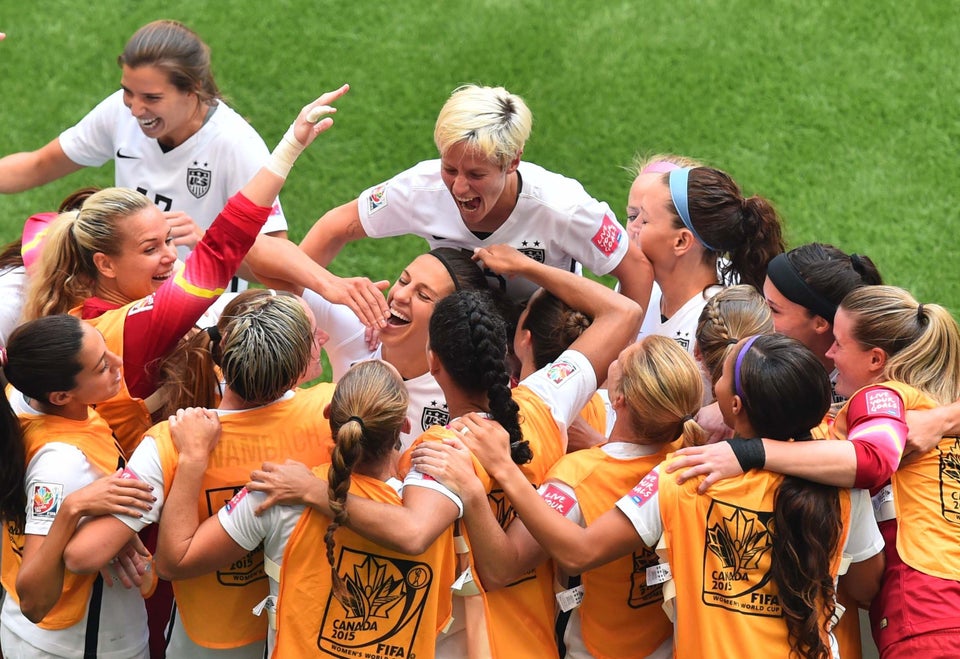 The Best Photos From The WWC Final
Related
Popular in the Community