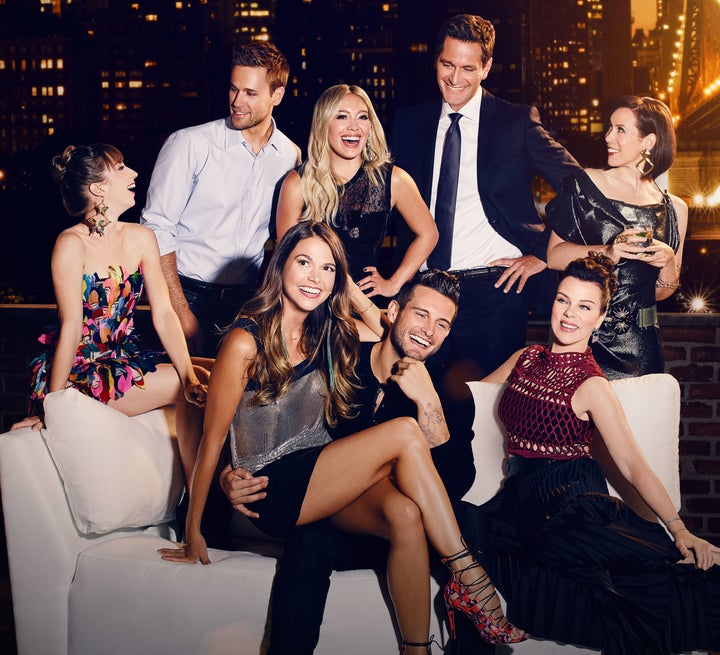 "I feel like such an impostor. I have no idea what I'm doing," cries 20-something Kelsey (Hilary Duff) in the midst of a breakdown during the second season of TV Land's surprise hit "Younger."
"Nobody knows what they're doing. You just fake it until you make it," comforts Liza (Sutton Foster), the series' 40-year old protagonist.
She should know, considering Liza, in a "Never Been Kissed"-like twist, decides to start her life over by pretending to be 26.
Honest conversations about the challenges facing 20-somethings today, like impostor syndrome -- when a person isn't able to accept their accomplishments -- or how to navigate the social contracts of the digital age, have become commonplace on "Younger." Liza and Kelsey routinely bare their souls to one another, using female friendship as their compass for navigating the rough waters of arguably the most difficult decade of them all.
When "Younger" premiered on TV Land last year, most critics brushed the comedy off as an amusing exercise in edge for a network better known for airing repeats of classic television shows of the "Golden Girls" variety. Over the course of the first season, however, the series developed into something more substantial. In the midst of Jell-O shots, awkward sex and intern coffee runs, "Younger" delivered an important commentary on growing up in the millennial age, packaged within a deceptively slick and quick-witted exterior.
There is perhaps no person equipped to tell the stories of the age group better than series creator Darren Star, responsible for some of the most influential television series of our time, including "Beverly Hills, 90210," "Melrose Place" and "Sex and the City."
"I feel like I can have a lot of empathy for people in their 20s, especially how open and exposed [they] are," Star told The Huffington Post. "The social contracts and the assumption of privacy are so different. Looking at it, I definitely find a lot of humor and pathos in it."
"I don't think being in your 20s changes," Star, who says he pumps his young staff for material, added. "I think it's a universal experience, but it's told through the prism of what the world is like now."
Sutton Foster's character Liza, an outsider trying to emulate the behaviors of peers half her age, is the vehicle into the world of Snapchat, sexting and superfoods. A recently divorced mother of one -- daughter Caitlin (Tessa Albertson) makes a welcome return in the second season's opening episodes -- Liza decides to re-enter the world of publishing only to discover her past experience is outdated and the industry has evolved. Disguising herself as a 26-year-old, Liza lands an internship at a top publishing firm, essentially giving her the chance to redo her 20s. Hot tattooed boyfriend (Nico Tortorella) included.
Liza's secret is the motor that drives the series forward, allowing the character to experience her 20s with the wisdom only age can provide. The positioning of an older woman living in a younger world naturally imbues "Younger" with a critical distance that a series like "Girls" can't provide. We not only see how ridiculous the age group can be, but also witness their tenacity and savvy in both social and professional spaces.
Foster, however, was not afforded the same "critical distance" in her own life, describing her 20s as a particularly rocky period.
"I was a mess in my 20s," the two-time Tony award winner admitted. "I made a lot of mistakes. I was also a really late bloomer and kind of afraid of the world. I didn't become less afraid until I got older."
Foster also sees major differences between 2016 and the time she grew up in.
"I'm looking at this new generation and I think it's a really defining decade," the "Bunheads" star explained. "People in their 20s now are putting their stakes down in the world."
One such 20-year old is Kelsey Peters, Liza's co-worker and best friend played by the one and only Hilary Duff. This season Kelsey *spoiler alert* scores her own imprint targeted toward millennials. Her first book idea? "100 Things Women Think About While Giving A Blowjob." We'd buy it.
Star teased that Duff's character might have some tough days at work ahead.
"[Kelsey's] given a little bit more than she can handle," he revealed.
"The millennial market is thought of as suddenly so important," he continued, "and people who understand it are supposedly millennials yet they don't have all the experience to quite take the reins of power yet."
Kelsey, like many 20-somethings, exists in the precarious position of being on the verge of professional success while still saddled with self-doubt. During this transition into full-fledged adulthood, she seeks solace in two things: friends and tequila shots. Not necessarily in that order.
Even though Kelsey has no idea about Liza's age deception, the relationship between the two is the heart of the series, delivering some of the most refreshingly honest (and dirty) moments of female friendship. In one of the most outrageous scenes of the first season, Kelsey rushes out of a staff meeting when her menstrual cup gets stuck, enlisting Liza on an extraction mission. Initially reluctant to get that close, Liza agrees to remove the cup herself, forever solidifying their bond.
"It's nice to see girls supporting each other and really rooting for each other as opposed to being like bitch friends, which I feel like we've seen a lot," Foster told HuffPost about their friendship. "It's actual camaraderie."
Star, who describes his characters as strong but fallible women, echoed Foster's feelings, calling "Younger" "an intergenerational love story."
"The one thing that attracted me to the idea of the show," he said, "was about women from different generations becoming friends. When you erase that idea of the number, people connect."
These relationships are what "Younger" is ultimately about. Apart from stumbling your way up the professional ladder, what makes your 20s so special are the people you meet along the way. Having spent her early adult life raising a child, Liza learns more about herself in her fake 20s than ever before, largely because of the influence of Kelsey's millennial experience. For the first time in her life, she is prioritizing her career, celebrating her sexuality (Did we mention how hot her boyfriend is?) and finally putting herself in the driver's seat.
Although "Younger" is centered around Liza's big secret, her evolution and the intermingling of age groups is what means most to creator Star. It's only a matter of time before that narrative device wears out its welcome.
"[The secret] is the premise of the show," Star explained, "but the theme of the show is ultimately about a woman living in a younger world ... At a certain point maybe that's what it will become."
Season 2 of "Younger" premieres Wednesday on TV Land at 10/9 c.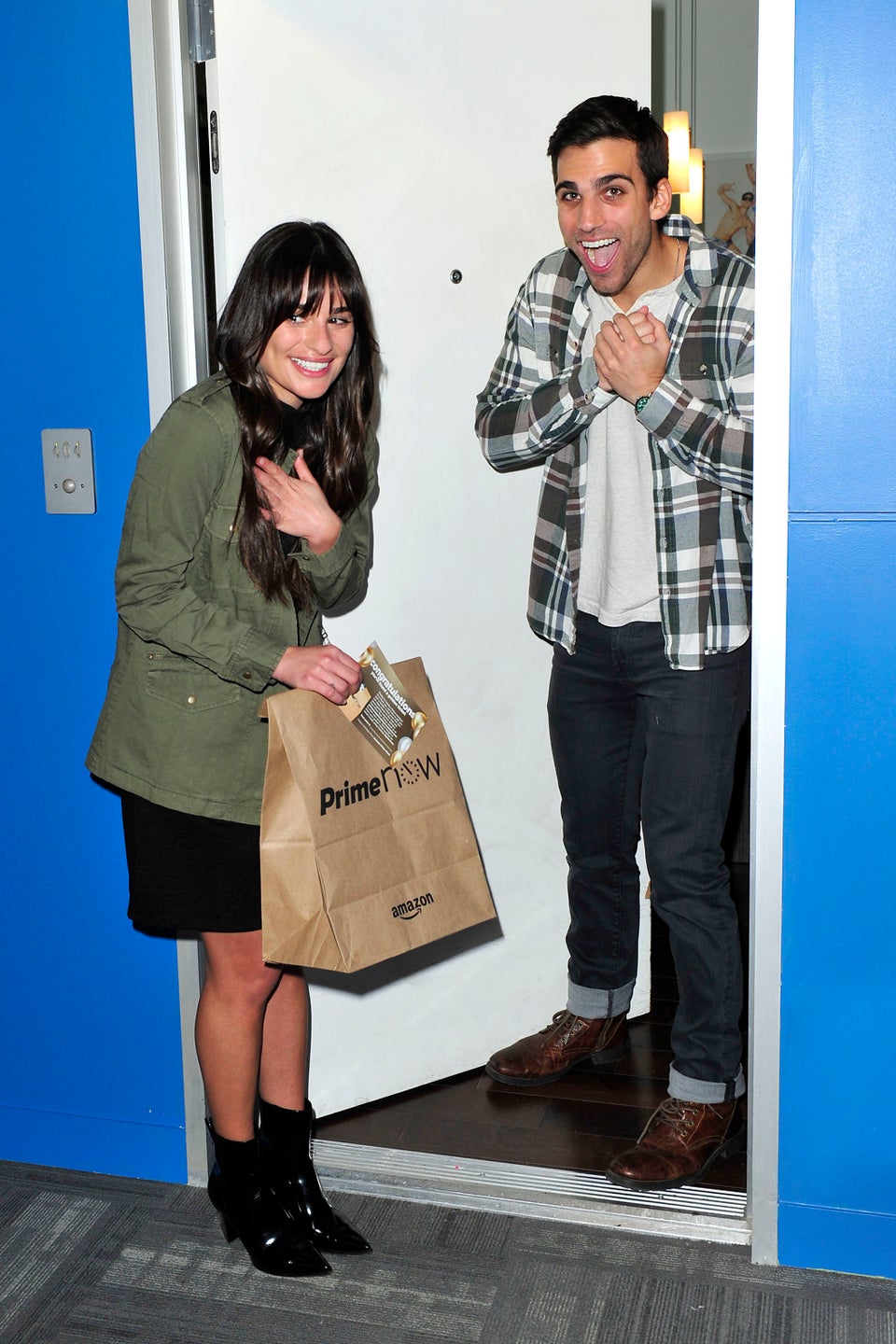 Celebrity News & Photos