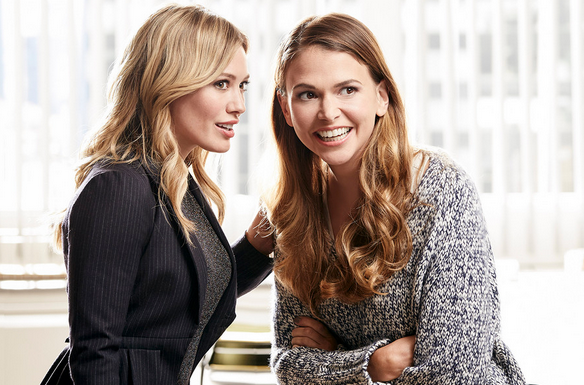 The feminism of "Younger" is sneaky and sweet. Darren Star managed to cook a women's rights wake-up call into a feel-good rom-com, and then he hid it in TVLand's mid-season line-up.
The show, based on Pamela Redmond Satran's book, Younger, tells the story of Liza Miller -- a 40-year-old mother, hoping to return to the workforce after getting divorced and taking a decade-and-a-half off to raise her daughter. Turned down for several jobs because of the gap on her résumé, Liza disguises herself as a 20-something with ombré highlights and a Millennial sensibility. From the pilot, the show offers up the excitement of reinvention combined with a biting condemnation of the way we force women to choose between their kids and a career.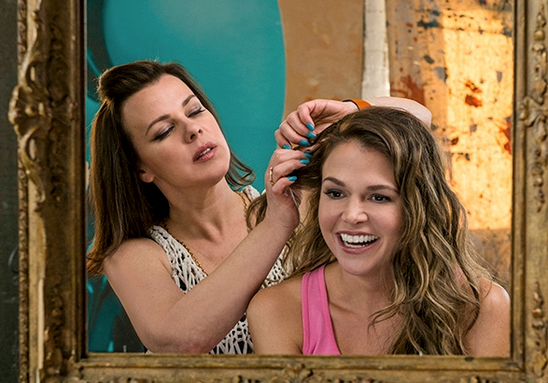 What made you want to adapt Pamela Redmond Satran's "Younger"?
I read the book a number of years ago, but it was being optioned somewhere else. I was always really drawn to the idea of a woman who had to lie about her age to re-enter the work place. I thought it felt like a relateable story. There are a lot of women that I know that left work to have kids and then found it hard, after they had kids, to sort of get back in to the jobs they'd left behind in order to raise children.
What were your initial thoughts on casting for Liza? Did you always intend to cast a woman, like Sutton Foster, who is genuinely a 40-year-old dressed up as a 26-year-old?
I didn't want to cheat in terms of casting a woman who would have been, like, 32 to play 40 and 26. I also liked the idea of conceding this woman wasn't magical. This wasn't a fantasy where she magically turns back the clock and becomes a different age. I didn't want there to be a fantasy aspect. In order to play fair with the audience, I thought we really had to cast a woman who was close to 40. It's much more interesting. It's about how people percieve you based on what you're telling.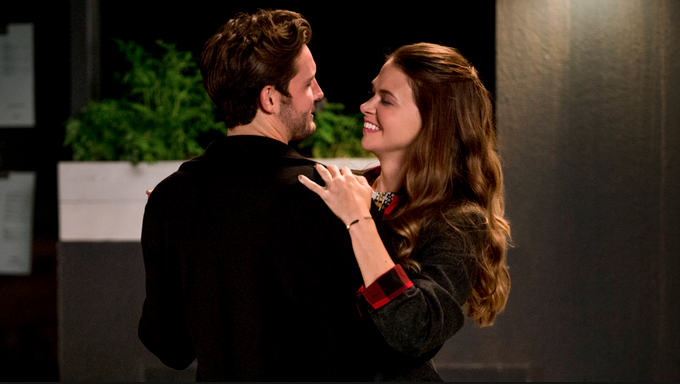 As a writer, how do stay in touch with the younger generation Liza is trying to fit in with?
That's the fun of it, thinking about those generational differences. What would a woman who's 40 years old come up against in terms of trying to behave like a younger person right now? Part of what made the show more relevant than it might of been 10 years ago is this whole idea of the Millennial generation that's sort of come of age recently and defined themselves as a generational force. There is a a generation gap between Millennials and Generation X. So, that's what the show is. It's about exploring that. What is the generation gap? Millennials aren't something we were really talking about even five years ago.

Definitely. How else have you seen things change. Especially for women on TV. How have things shifted as you've moved from creating "Sex and the City" to "Younger"?
I think there have always been fantastic female characters on TV. You can even go back to "I Love Lucy" or "Mary Tyler Moore." Those were always some of the best shows on television that featured women. I think there's so much good television out there now and the universe of female centric shows has expanded, which is great. I think the women are a powerful audience in television. I think television is serving them in a broader way than it has in the past.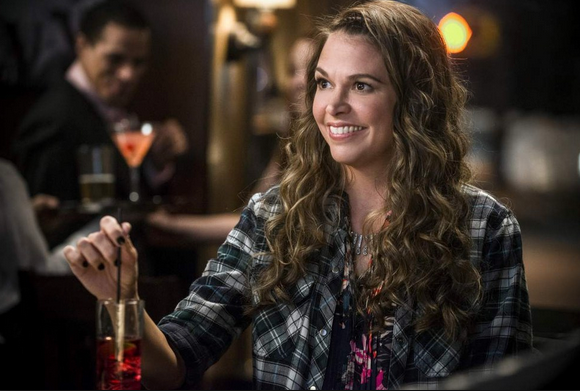 Do you think that female-led content is pigeon-holed? Certainly "Sex and the City" was considered a show "for women." Have you seen that at all with "Younger"?
I kind of feel like just because a show stars a woman doesn't mean it's only for women. The same way if a show stars a man, doesn't mean that only men can watch it. "Younger" certainly has a female protagonist and has a lot of women in it, but that doesn't mean it's only geared for women. I don't think you'd ever counter the reverse, where you'd have a show with a male lead where it's like, "Only men can watch this show!" So, I kind of think it certainly has a strong female protagonist, but I think it's a show that men enjoy too. I think that's what happened at the beginning of "Sex and the City." So many people were saying, "Oh, it's only for women." But no, guys like it too. It's kind of like, yes, it's a show that features female characters but it's for everybody.
How do you think men end up watching either show? They are definitely both deliberately marketed to women.
I think those shows get their first audiences with women and then the women bring in the guys.
I do think it's the most natural way in for sure. I guess the point is that "Younger" is really a romantic comedy, which I think is definitely thought of as female-centric, but is something that guys can enjoy as well.
What is "Younger" about for you, as the creator who also so happens to be a middle-aged man?
To me, the show at it's heart is really about reinvention. That certainly comes with its own ideas of ageism and the concept that age is a state of mind. But I think the bigger theme that we think about in the show is reinvention.
There's definitely a universality to that theme. Now you have a Season 2. What's in store?
Yes, we're working on it now. We're having fun figuring it out. I think we definitely expanded the universe of the show. We're left with a really wonderful cast that we'd like to give more stories to. So, we'll certainly get to know some of the supporting characters a little better.
This interview has been edited and condensed.
Disclosure: Pamela Redmond Satran is the mother of Joe Satran, a HuffPost reporter who has repeatedly texted the author of this story to discuss "The Good Wife."
Popular in the Community