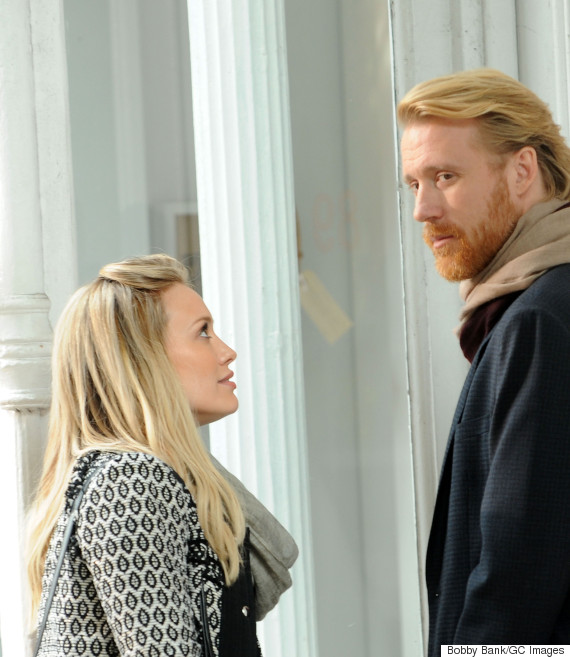 Karl Ove Knausgård's triumphant takeover of the U.S. literary market wasn't quite as triumphant as expected, given the massive bestselling status of his autobiographical novels in his native Norway and critical adoration around the world. You've heard of his books: My Struggle consists of intensely, some would say boringly detailed novels from his own life, recounting times such as his childhood, his masturbation-obsessed adolescence, and his second marriage. Knausgård has sold relatively modestly in America and become something of a punchline, the pretentious Norse purveyor of dull, unfiltered self-observation who writes of unclogging a hotel toilet in lieu of a thoughtful travelogue.
The author, whose craggy, writerly visage and misanthropic reserve contribute to his old-school mystique, has predictably been made a prime target for American wits of the literary variety. But then he started popping up somewhere rather surprising: As a thinly veiled caricature on TV Land dramedy "Younger."
"Younger," for the uninitiated, follows Liza Miller (Sutton Foster), a 40-year-old who gave up her publishing career to be a wife and mom in New Jersey. Newly divorced, she can't find a job in her old field -- until she pretends to be 26 and lands a position as a marketing assistant at a major house. She befriends perky, ambitious Kelsey (Hilary Duff), a 26-year-old editor, starts dating a gorgeous 26-year-old tattoo artist, and sets about pretending she knows all about Twitter and video games. Most of the plotlines revolve around Liza's near misses at being caught, or her professional successes. It's fun, fluffy lady-centric TV.
Enter Anton Bjornberg, a successful novelist Kelsey is scrambling to add to her list. He may be a Swedish writer (other minor details diverge from Knausgård's persona), but he IS a brooding, handsome Scandinavian author who's made a blockbuster career writing densely detailed novels drawn directly from his life.
The show spoofs some of Knausgård's more well-known moments of misbehavior -- for example, infidelity (on the show, it's with his hot American editor, Kelsey). Most notable, however, is the moment Bjornberg slices his hand open with a dinner knife to emotionally blackmail his young editor into continuing their affair. A pretty bizarre moment, no doubt inspired by Knausgård's episode of self-harm described in Book 2: A Man in Love; when he first met and propositioned his current wife at a conference, she rejected him -- and so, naturally, he repeatedly mutilated his own face with a shard of glass.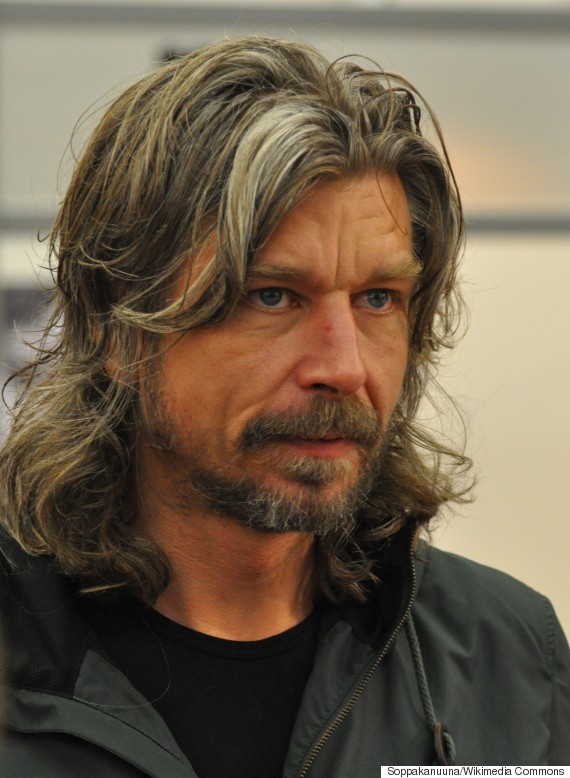 This disturbing behavior is played for laughs in "Younger," while Knausgård tends to present his own darkest moments and deepest transgressions (in his latest English translation, Book 4, he recalls sharing a kiss with and harboring deeply sexual feelings for a 13-year-old girl he taught as a young elementary instructor) as weighty moments of self-revelation. Knausgård has suggested that revealing intimate details about his life and relationships has been a sacrifice for his art -- after all, many of his friends and family were enraged by revelations in the book. Their fury has, by and large, been treated as a sideshow circus, not a valid concern.
"Younger" dares to puncture his self-seriousness in a way few, if any, critics have been willing to do, emphasizing the absurdity and clichéd masculinity of his foibles rather than allowing him to pontificate endlessly about the grandiosity of his inner torment.
It's an unlikely forum for a Knausgård spoof. TV Land audiences and highbrow literary critics don't intuitively seem like groups likely to overlap. (Other offerings from the channel include "Hot in Cleveland" and "The Jim Gaffigan Show.") For viewers less familiar with the author, the character simply reads as a ridiculous, slightly implausible man -- but knowing the subtext makes his story arc delectable.
Maybe it takes a sufficient remove from Knausgård worship to parody him with such boldness. He's been so quickly crowned by the literary kingmakers that only when he took to a more general forum, The New York Times Magazine, to publish a travelogue, did his solipsistic approach and fixation on the mundane draw mockery from readers.
Of course, it's not just Knausgård. The "Younger" character -- a lecherous, self-satisfied egomaniac who justifies his poor behavior with the excuse of "art" -- exemplifies countless white male artists whose selfish, destructive behavior has been condoned and overlooked in the name of art. This plays well with the broader theme of femininity and youth in the show, as 40-year-old Liza lays bare the ruthlessness with which society casts aside women who've aged and, especially, become mothers. Meanwhile, Bjornberg's character suggests, their husbands are out chasing young mistresses and being applauded as geniuses.
Sure, it's tough to be a great artist and an exemplary human; women artists have found the same to be true, though they're rarely treated with such forgiveness by the public. But there's something deliciously satisfying about "Younger": its refusal to let boys be boys and to excuse all in the name of art. As Liza tells editor Kelsey, "Your adventure with Bjornberg has collateral damage." A lot of art does, and maybe we should question whether it's always worth it.
Related
Before You Go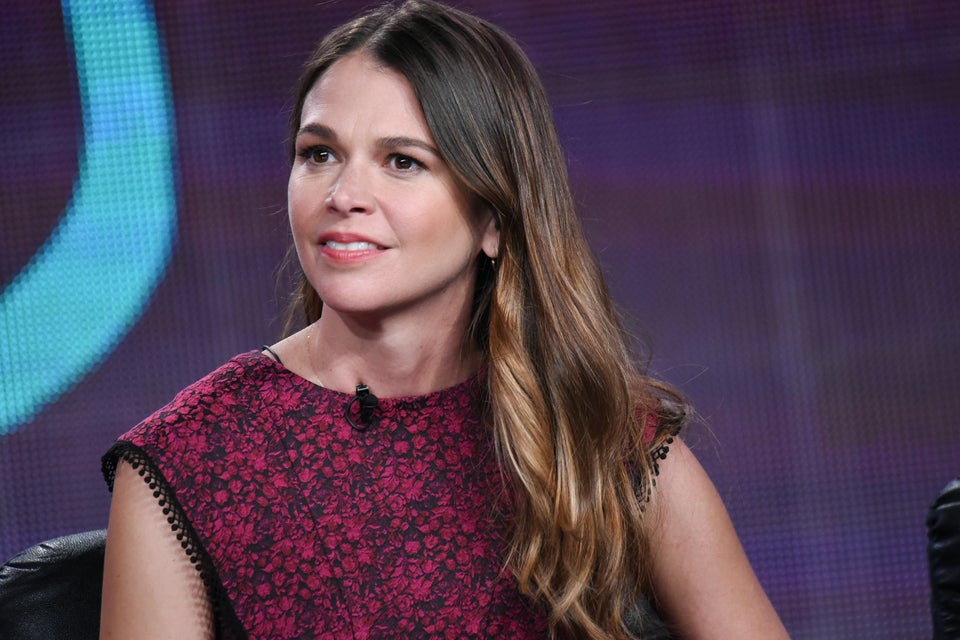 Sutton Foster Through The Years
Popular in the Community